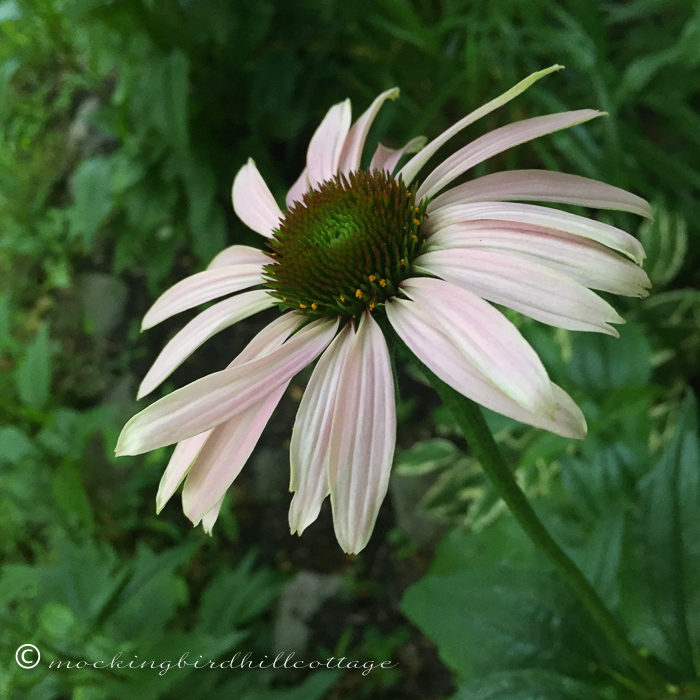 The first of the purple coneflowers has opened. I have so many coneflowers in the garden and I hope a few more open before I leave on Monday. They make me happy.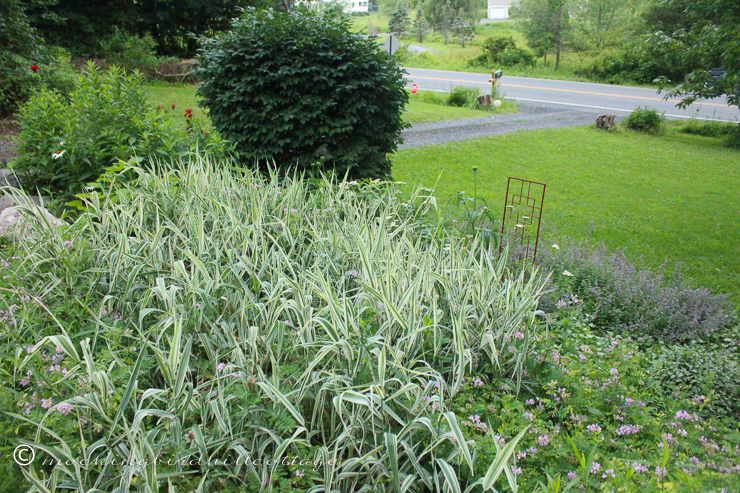 I made up two batches of deer repellent and sprayed everything in the big garden bed and the bed on the side of the house. They don't seem to go for bee balm (yet) or catmint. This morning I woke up way too early – at 5 am – and started thinking about all sorts of troubling things including my marauding deer, so I got up and immediately checked out any activity in the gardens. So far, so good. Since it's going to rain this weekend, I'll reapply the repellent on Monday morning before I leave.
And that's all I can do. Not easy for a girl who is a bit of a control freak.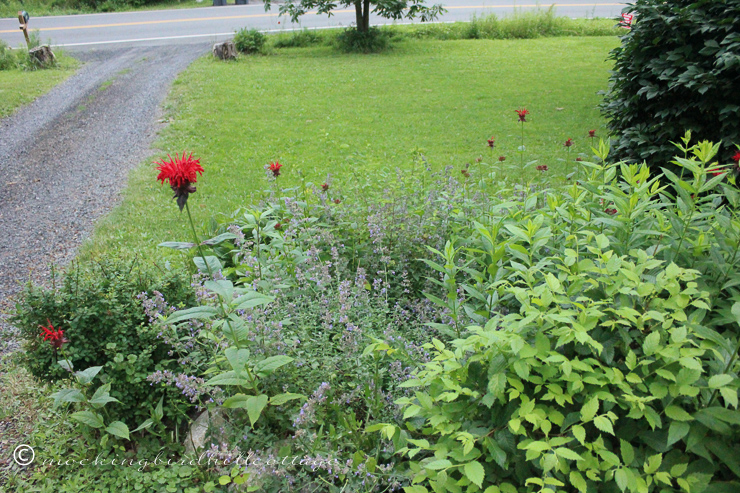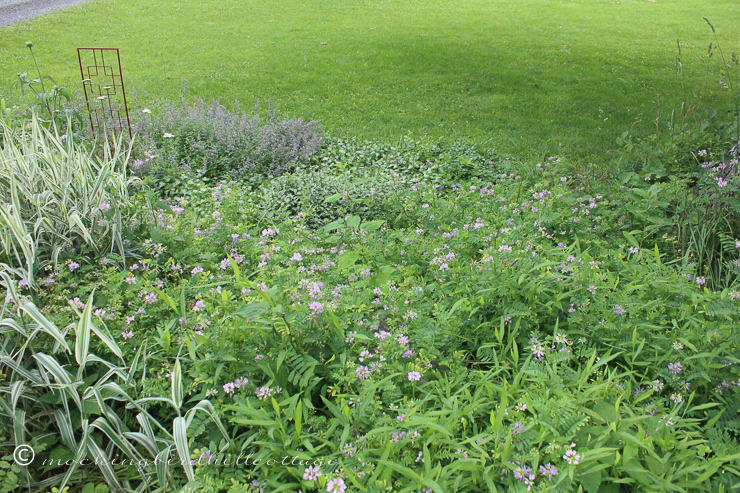 I mowed the back forty yesterday and I think I'll mow the front lawn today. Noble came by and we talked about a loose schedule for watering the plants. He brought along little Petey, their adorable dog, so I got to dote on him a bit.
Then I had dinner with my friends Rick and Doug. They saw the house yesterday and they love it, but have some reservations about the outside. Putting in a pool might be problematic and the house – being surrounded by trees that go up a sharp slope in the back of the house – might not get enough light, despite it having lots of windows at the back. While we were waiting 30 minutes or so for a table at a local restaurant very near to the house, we went back and walked around on the property. It's really lovely, but I understand their reservations about it. They haven't ruled it out, but they're looking at another property today. I'd sure love to have them close by, but they'll most likely be in this part of the Hudson Valley anyway and they need to find the right house for them. Maybe only six minutes away from the cottage was too good to be true!
I have to say how lovely it was to spend time with them. Rick and I have known each other for 30 years. I've moved a lot in my life and my closest friends live far away from me in Michigan and Chicago and California and Florida (my sister is also my friend.) I have lots of casual friends out here and lots of colleagues, but being able to spend time with a friend like Rick (and Doug, as well)  is a gift. I've missed that so much.
So we'll see what happens.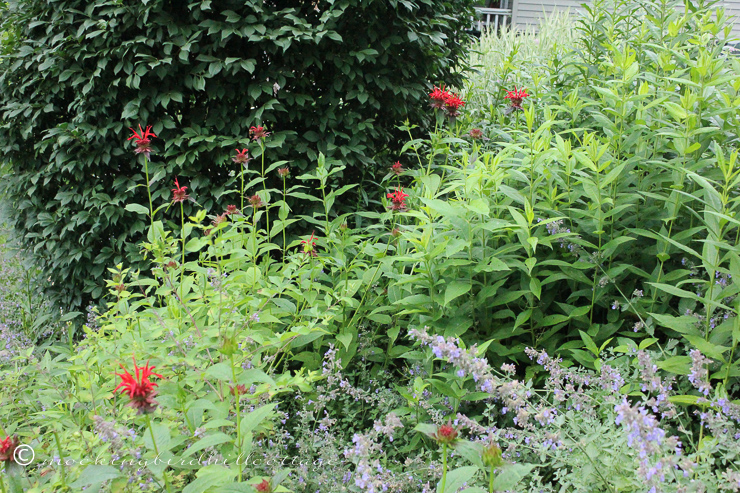 I have to pick some more black raspberries today. Yummy.
Happy Thursday.