Gorgeous day yesterday, though hot – the temps reached 88 degrees in NYC. The next few days around here will reach the 90s. Frown.
But back to yesterday.
I left early because the bus can be late on the weekends and I wanted to make sure I arrived in plenty of time. The train is just too noisy on the weekend. Drives me crazy. So the bus it was and I arrived in NYC around 10 am.
I moseyed on over to Bryant Park and the New York Public Library.
Some views of the library – first up: ceilings.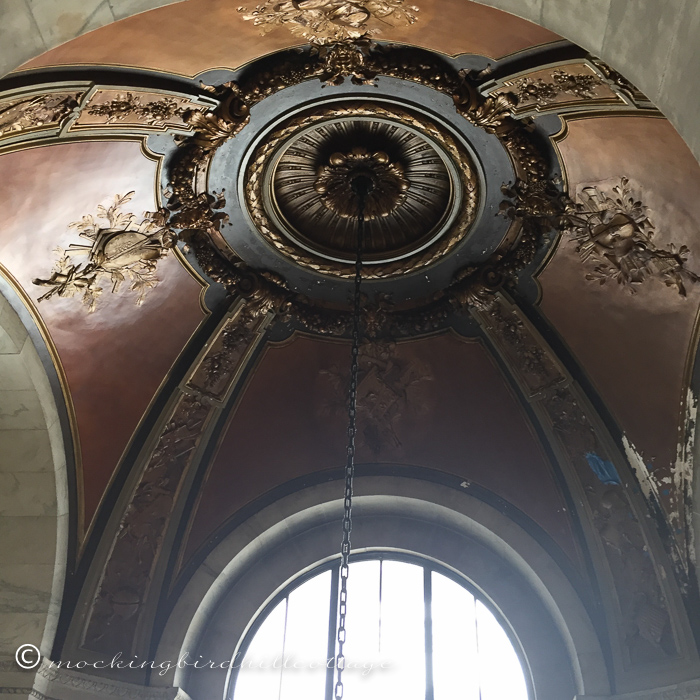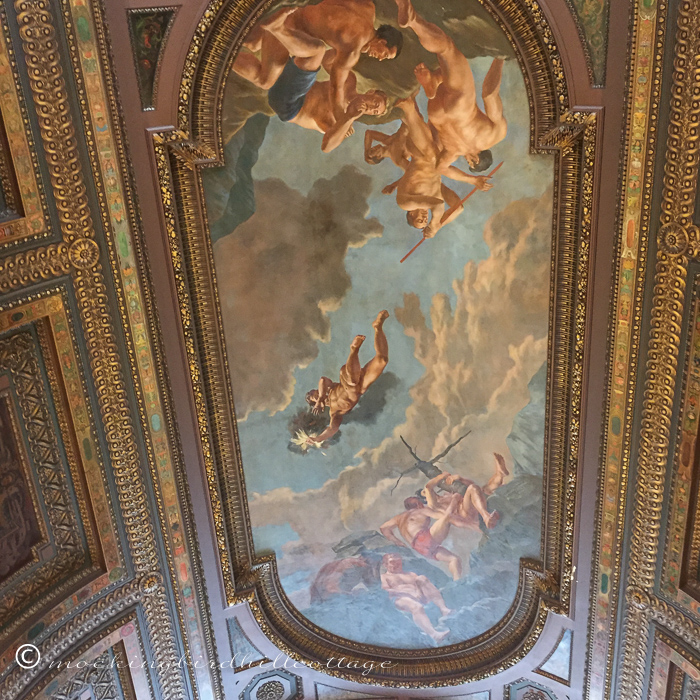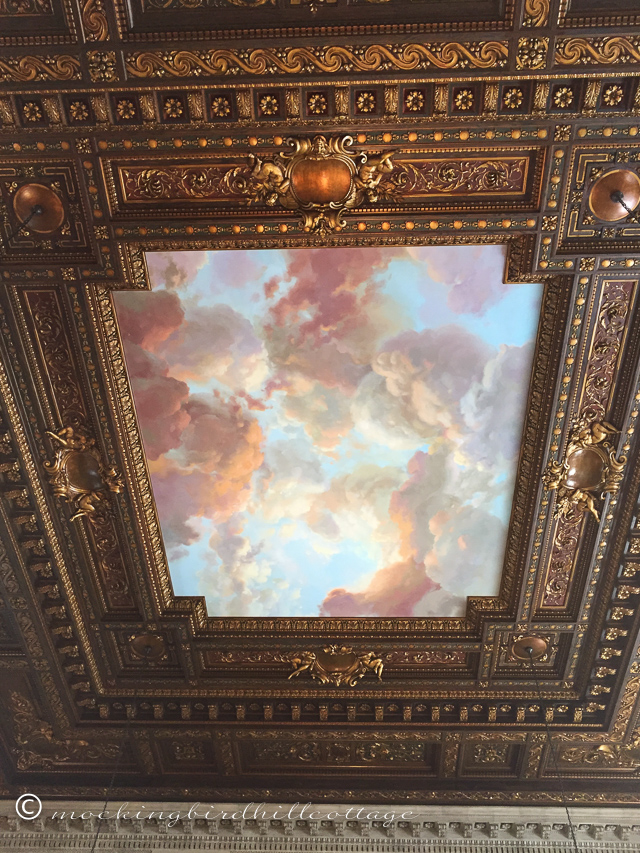 It takes your breath away, doesn't it?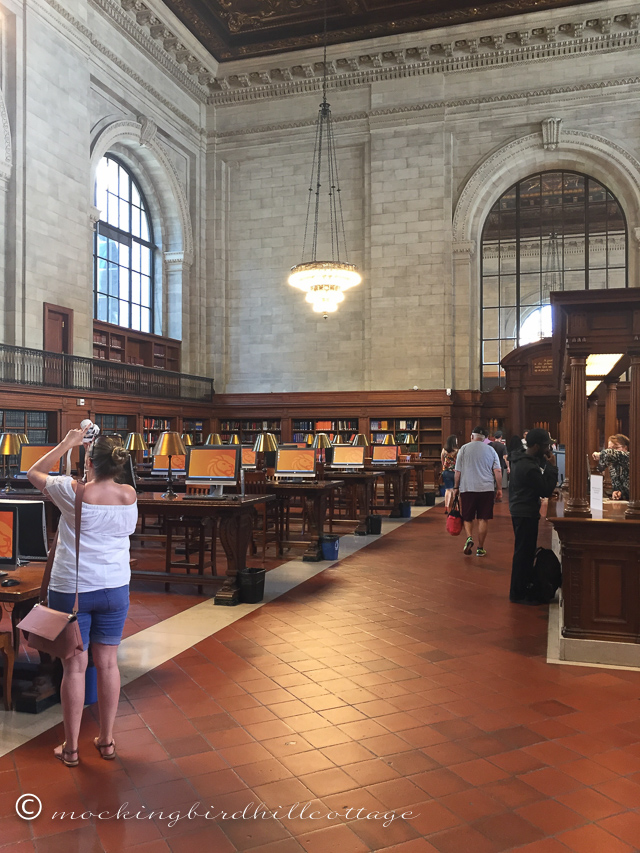 One of the reading and research rooms.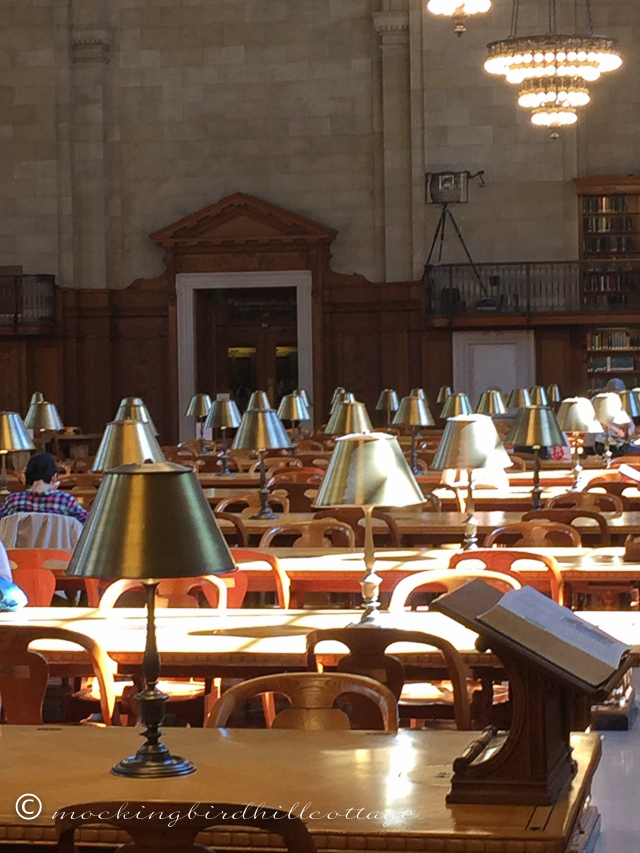 And another.
It's such a beautiful building.
I then bought a lunch-to-go and sat in lovely Bryant Park for an hour or so.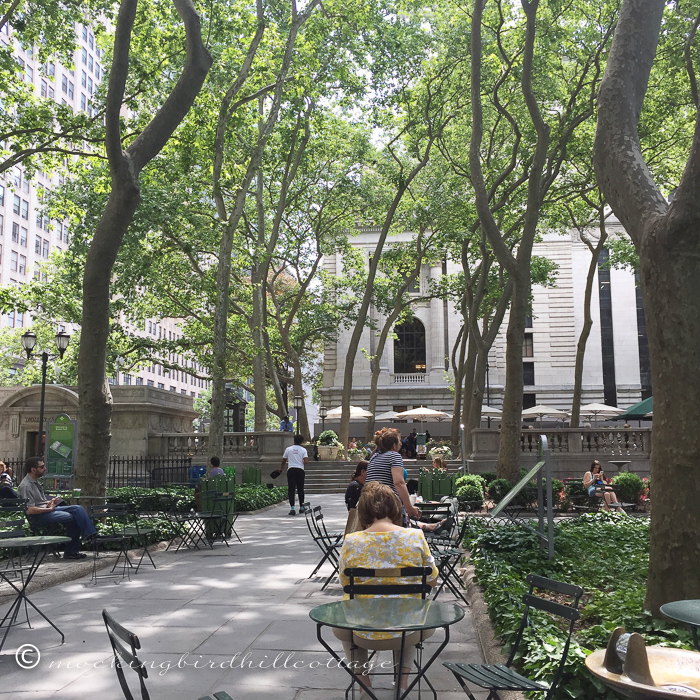 It's one of my favorite places in the city and a great place to people-watch, soak up the sun or sit in the shade, like I did.
After I finished with all of that, I walked over to 46th street where I picked up my ticket at the Box Office.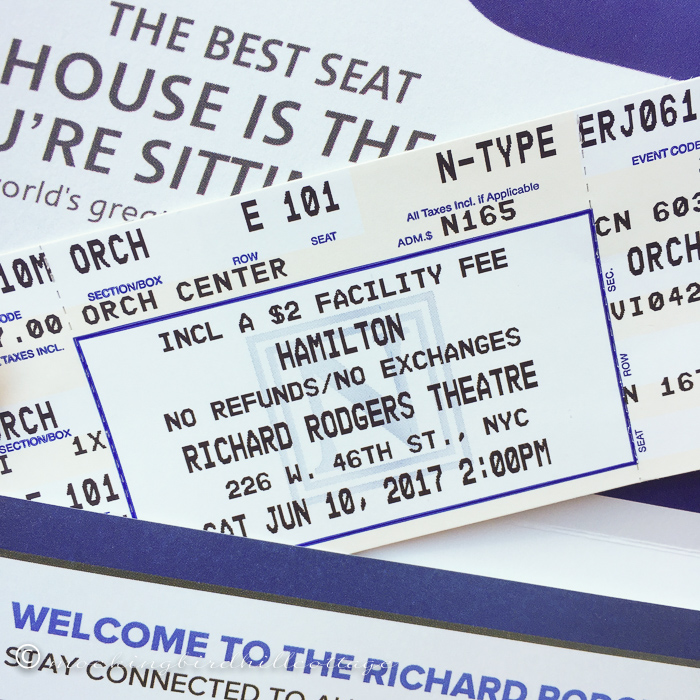 Whoo hoo! I decided to hang out outside the theater and it was fascinating to see the line of ticket holders grow, see people go to the box office to buy tickets for future performances (nothing available until January 2018), and chat with some fellow attendees.
There is a Hamilton Lottery online. You can enter daily and if you win, you get in for $10. I've tried that lottery many, many times and it's almost impossible to win. I talked to one guy who won yesterday's lottery and what a great story he had! He had contributed money to a charity fund drive and if you contributed X amount of dollars you were entered in a VIP Tony Awards giveaway. He won it and he and his son, who just graduated, drove into town yesterday in preparation for their Tony Awards extravaganza. On the way in, he said to his son – "Heck, let's try for the Hamilton Lottery. We're going to be in town so why not?" And they won. That is one lucky guy!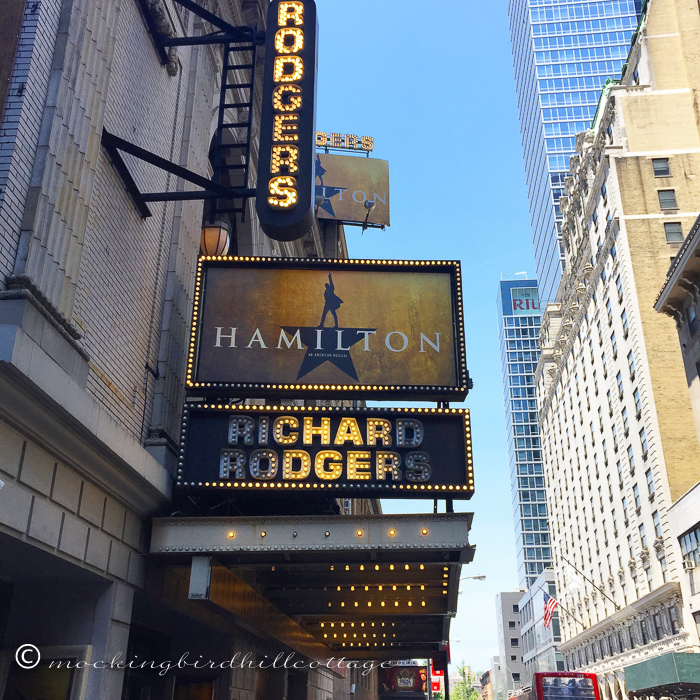 When the House opened, I was delighted to see that my seat was sixth row center, on the aisle. Now, that's a great house seat! (How lucky am I??)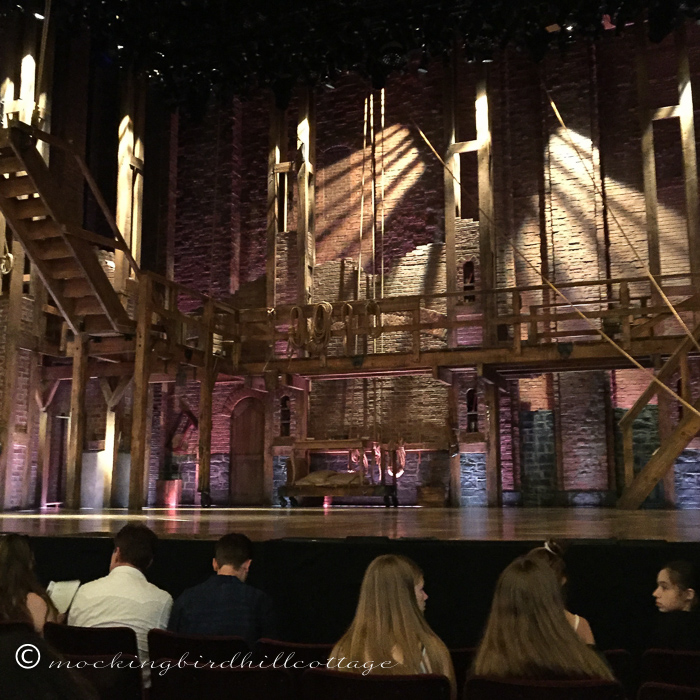 How do I express how incredible this production is?
I've never, never seen anything like it. It is, in the true sense of the expression, groundbreaking. It is seamless in its storytelling, weaving dance and movement and music and plot in a way that makes it impossible to isolate one moment because one flows into another into another into another. From the moment the actor playing Aaron Burr walked out onstage, the show was electrifying.
I've seen video of "My Shot" which is one of the more well known numbers from the show. Let me tell you, nothing, I repeat, nothing  you see on video prepares you for the number in real time, live on that stage. It is powerful beyond belief. I could watch it again and again.
The cast was incredible. The standby for the actor playing Alexander Hamilton went on yesterday and he was extraordinary. My friend Mandy was incandescent. That girl has some vocal chops, let me tell you.
Above all, Hamilton  is storytelling at its finest. Lin Manuel Miranda weaves a story through song and dance and text and you can't tell where one starts and one leaves off.  So much of the story is sung that it's almost like an opera. Miranda is a lover of American Musical Theater and there are references throughout to lyrics from past musicals. One example: he uses the phrase, "You've Got to Be Carefully Taught" which is the title of a famous song from Rodgers and Hammerstein's South Pacific. There were others, but I can't remember them at the moment.
During intermission, I texted Don and said "Un-(bleep)ing Believable!!!"
It was worth every penny. This is a musical that changes the trajectory of American Musical Theater in the best possible way. It's a thunderbolt of inspiration and brilliance that tells us of our history in a tangible, modern and visceral way that will stay with you forever.
Miranda is a genius and that is not a word I throw around. He is a genius. I can't even comprehend having the brilliance to conceive of this idea, let alone write it.
I started my acting career in musical theater and it remains my first love. There's not much I don't know about its history, having spent much of my youth pouring over books about the American Musical. Oklahoma was groundbreaking because it changed the musical from a format in which there were scenes and then songs, the songs not really doing anything to help tell the story. When Oklahoma  opened, audiences realized that songs could further the story, that in the case of Rodgers and Hammerstein's vision, an actor broke into song because he had  to. That moment in time was heightened, the emotions were heightened, and singing was the only choice. West Side Story  – groundbreaking in its integration of song and dance. A Chorus Line  – same thing. I've never seen Rent, but it also is considered groundbreaking.
Hamilton  is all that and more.
I can't say enough about it. It was worth every penny. I'm still immersed in the visuals and sounds I heard yesterday. I am so grateful for the opportunity to see it. If you get a chance, GO.
Stunning. Brilliant. Life-Changing.
Happy Sunday.