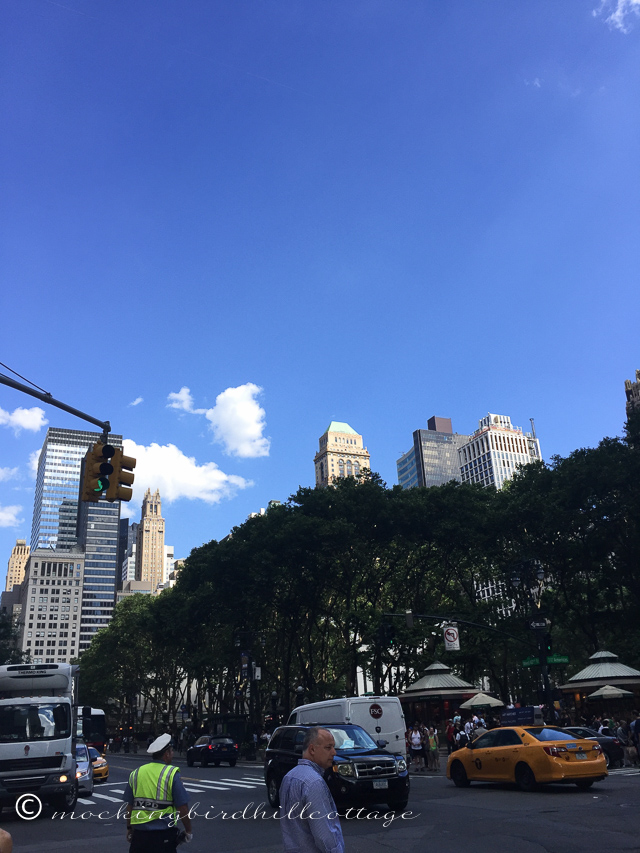 Busy New York City. Once again, I ran over to Bryant Park and the Whole Foods that is there to grab some dinner to go. No time to sit in the park this visit!
My hotel is lovely – The Millennium. Just a block from the theater and with a nice, large, and relatively (for NYC) quiet room. I'm throwing this post together rather quickly as I have to get it together, write up notes for the actors, check out, and then run over to the theater for some work with one of the actors.
The show is great. I see changes in the performances, the kind of changes that happen when the actors have the luxury of more than a limited run. It's theirs now and they are having a ball. The audience was tremendously responsive for a Tuesday night.
When Dimitry and Anastasia almost kiss, but don't, I heard an 'Awww!' from the row in front of me, which made me laugh.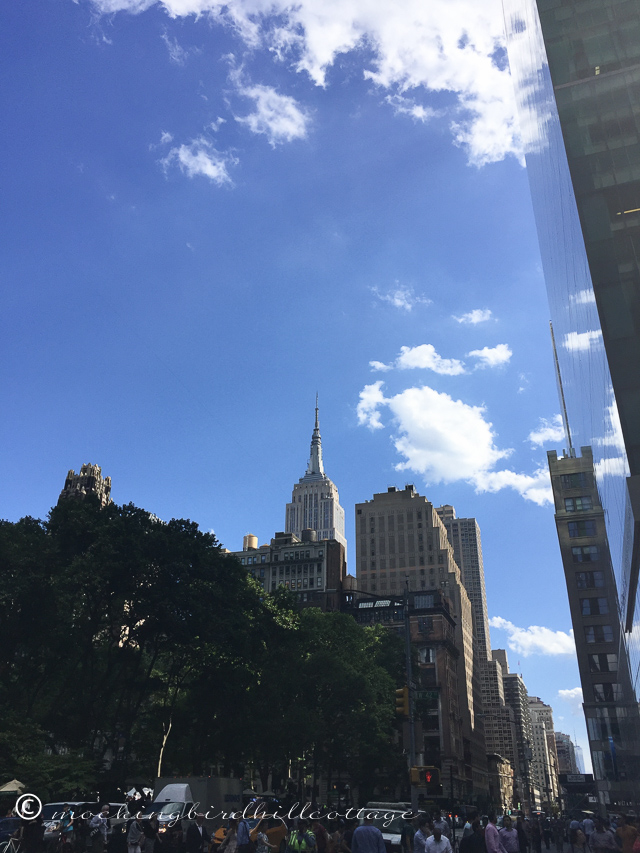 That's the Empire State Building.
And what do I see out my window this morning?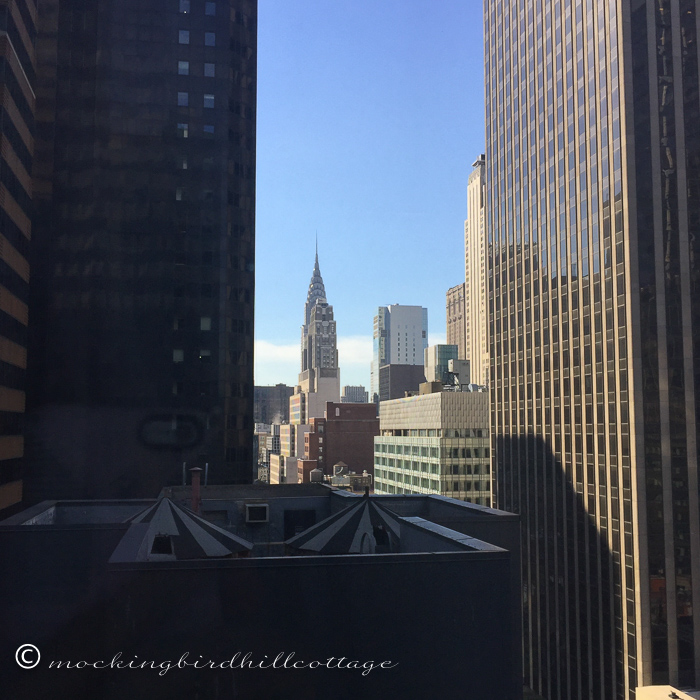 The Chrysler Building – my favorite skyscraper.
Don't be discouraged by the win in Georgia; we closed the gap in a Republican stronghold, by a large percentage. This doesn't bode well for 2018. And by then, Trump will be that much deeper in the hole in terms of Trump/Russia and the facts that are going to come out. I say this to myself as well: Stay Strong.
If you do use twitter – you might want to look at Charles Clymer. He, I have found, is politically astute and he posted a thread last night that puts the election in perspective. I was reading it at 12:30 am this morning and it provided a much-needed 'big picture' as well as hope.
Happy Wednesday.