I mowed the back forty yesterday. Don had asked about the black raspberries so I was in 'observation mode.'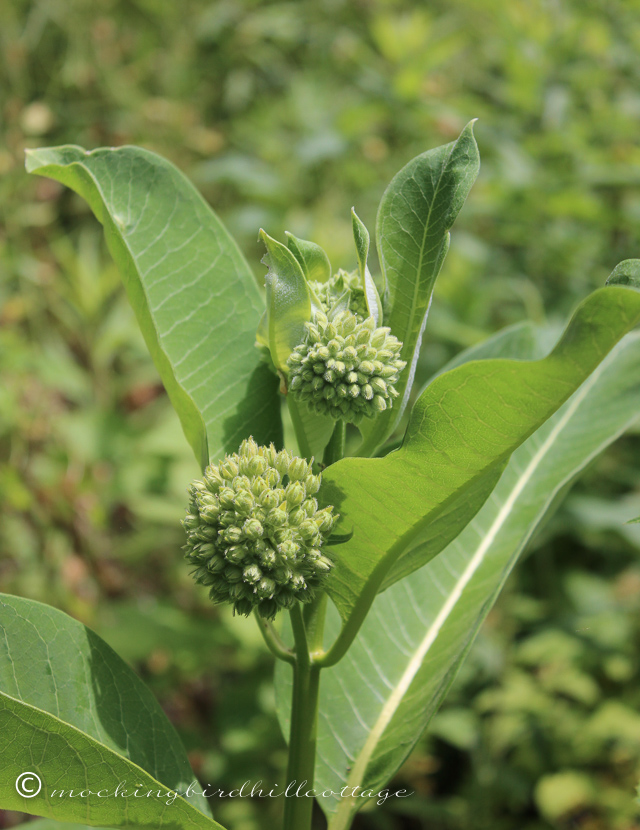 The milkweed is getting ready to flower.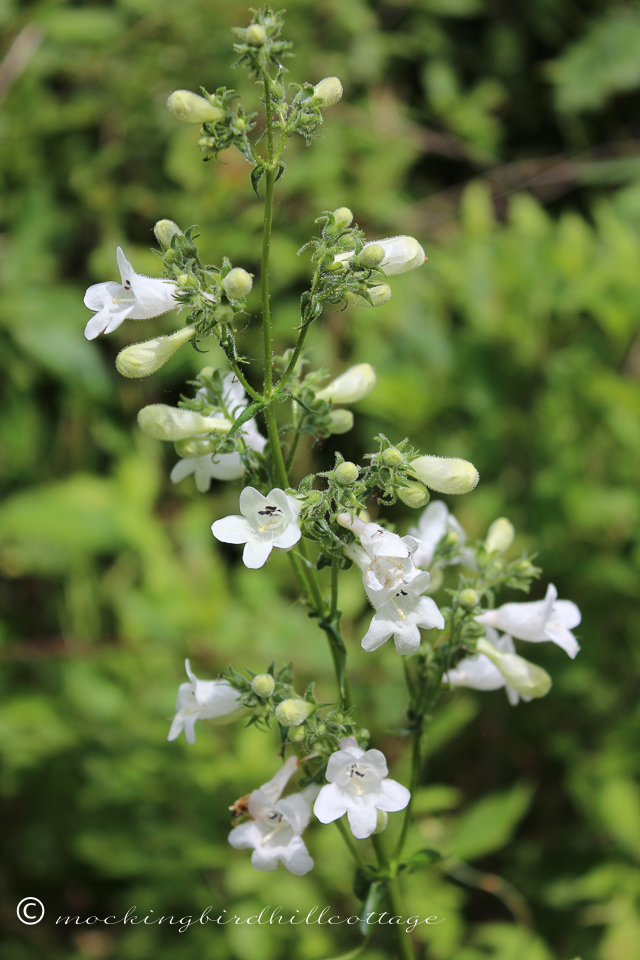 This wildflower is scattered throughout the back forty. Does anyone know what it is? It has lovely little bell-shaped blossoms.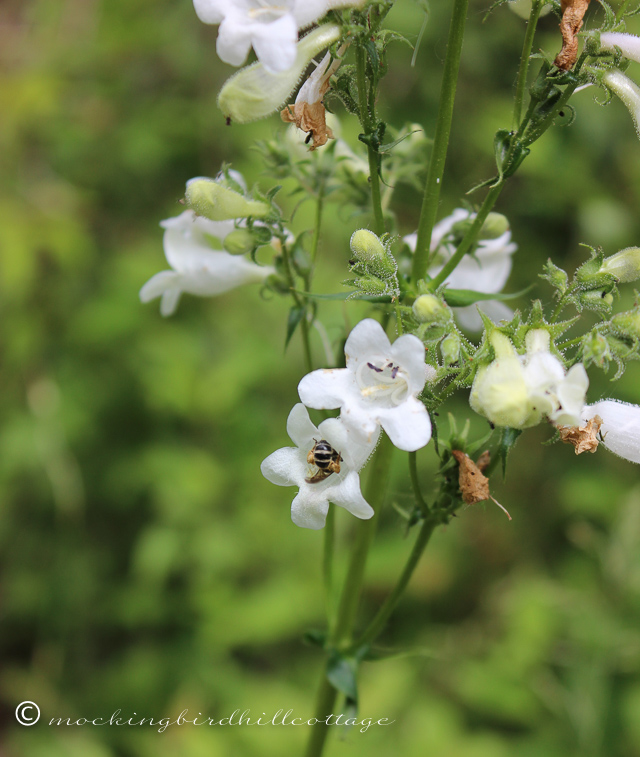 I watched this determined bee (took many  photos) get right inside that blossom.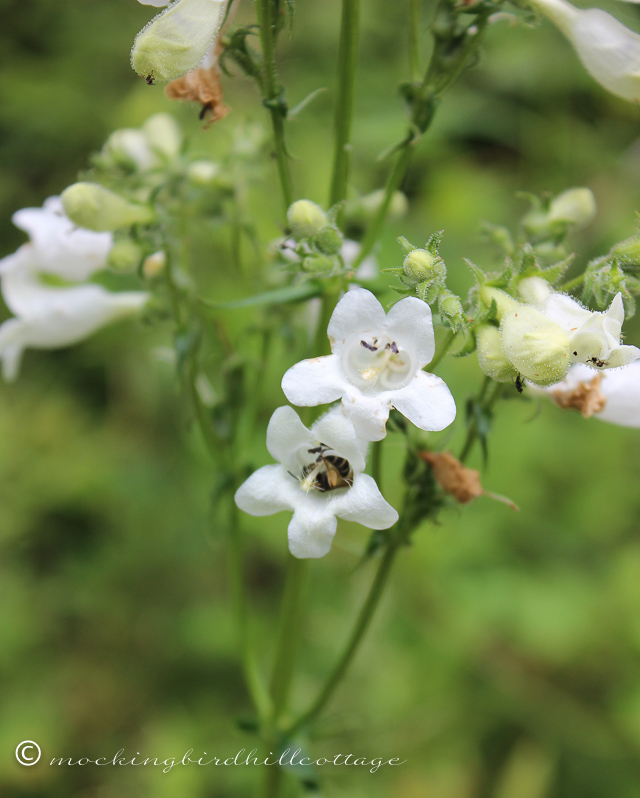 Until he was completely curled up enjoying that nectar.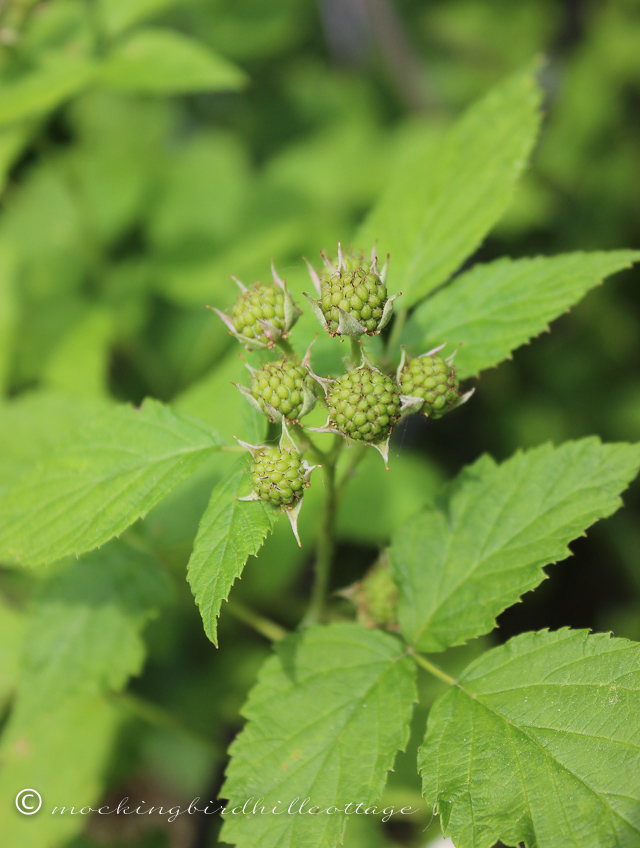 There they are. The black raspberries are on the way. I sent this photo to Don. Can you freeze black raspberries? If so, I might freeze some so he can enjoy them when he gets home.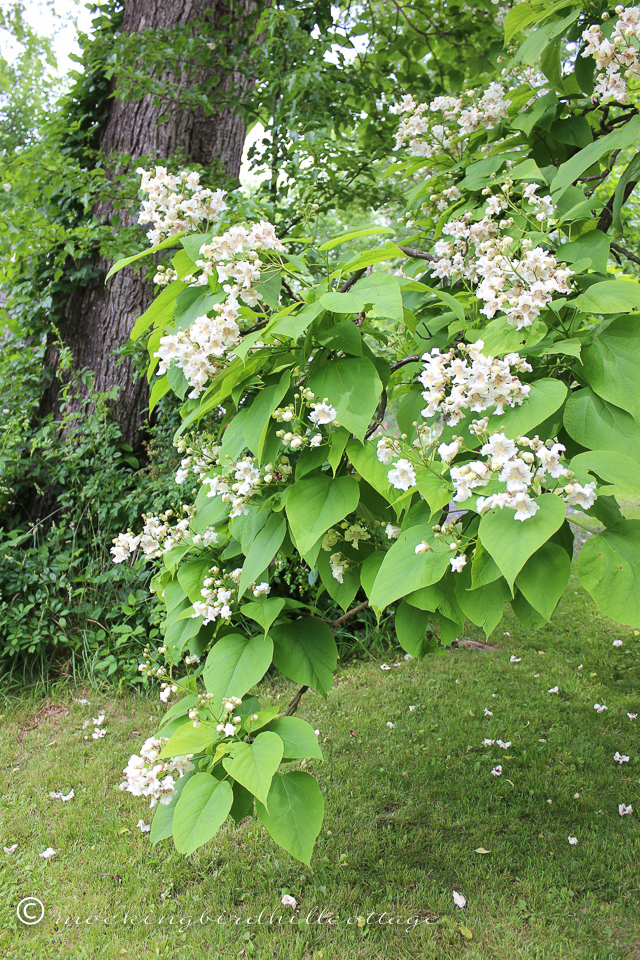 This branch gives you an idea how flower-laden the catalpa is at the moment. I stood right here and put my nose up to the flowers. Oh, so lovely, that scent.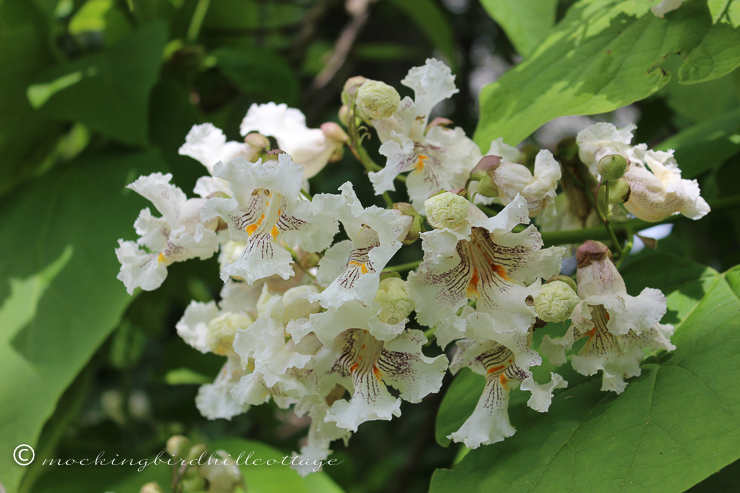 They are here but briefly, so I am running over to the tree as often as I can to get a whiff.
As you know, when I walk toward the shed or the trash can which is right next to the shed, mama robin flies up into the tree and starts cheeping at me and doesn't stop until I move away. This goes on every day. I assure her that the babies are safe. I'm sure she absolutely loves those days when I don't have to go in the shed or put a bag in the trash.
Anyway, I figured that since I was mowing and I would have to put the lawnmower away in the shed, I would also take my camera and, while she was cheeping at me anyway, grab a quick picture of the babies in the nest. I didn't want to be too intrusive, so I quickly lifted one of the vines and pressed the shutter. It's a bit blurry, but I think you'll like it.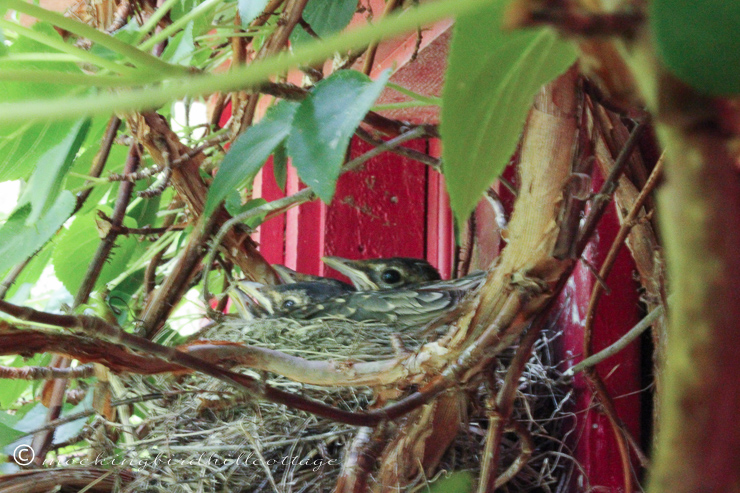 I count three babies and maybe a fourth, as the body in the foreground looks as if that birdie's head is tucked out of sight.
What a wise place for a nest! It's nestled within the climbing hydrangea. You can't see it at all unless you know where to look. It provides cover for the babies – from predators and from the weather. Smart mama and papa!
Speaking of birds, I've got a couple of noisy crows hanging around. I wonder if they're scaring off some of the birds? I haven't seen my mourning doves this week and I bet those darned crows are the reason!
Happy Friday.