We're home. We arrived here around 3:00 yesterday afternoon.
What an incredible adventure we've had! I'm so proud of the way we did it: 10 days to cross the country, taking our time, not planning too much, being open to new experiences and being willing to stop and stay a while when something or some place spoke to us. I wouldn't have done it any other way. We had such a wonderful time and we met so many interesting people.
I thought I might share some photos over the next few days of places we visited. The last time I posted was several days ago – there just wasn't time to write a blog post after a full day of driving. I  found Instagram to be a better vehicle for posting on the fly.
I want to thank everyone who offered to take us out to dinner or grab a cup of coffee or offered us a place to stay. You are all so generous and kind. As much as we would have loved to meet you all, we did have to reach our cottage by a certain date and we had a lot of miles to cover. (I have to prep for my next stint at Hartford Stage, which starts in a few weeks.)
We thank you from the bottom of our hearts and sure hope that we can do it again, stopping to meet you along the way.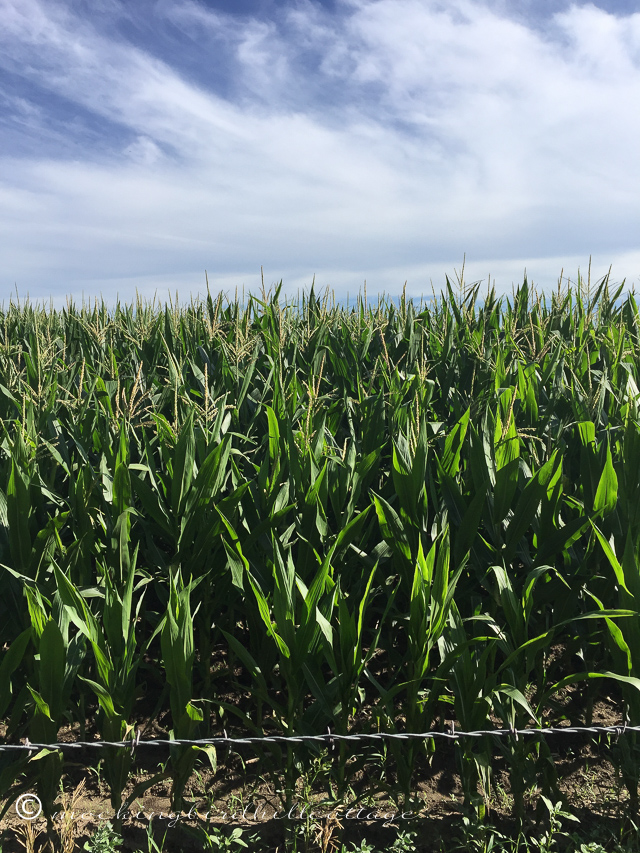 Corn everywhere. Green, beautiful – we saw it in Nebraska and all over Iowa.  Nebraska was lovely. We made a special stop in Omaha for Don. He lived there for a few years when he was much younger and there was a special place, dear to his heart, that he wanted to see. That was a high point for him. It was very moving.
The night before we headed into Iowa, I remembered that there was some town that was known for antiques, so I googled it and came up with 'Walnut, IA.' So we made plans to stop there. It was a Sunday, so not all of the shops were open, but we had a bite to eat and explored the shops that were open and they were wonderful.
As we were driving into town, a lady who was all dressed up for church, carrying her Bible, flashed a big smile and waved at us. (I'm a Midwestern girl and recognized that Midwestern friendliness!)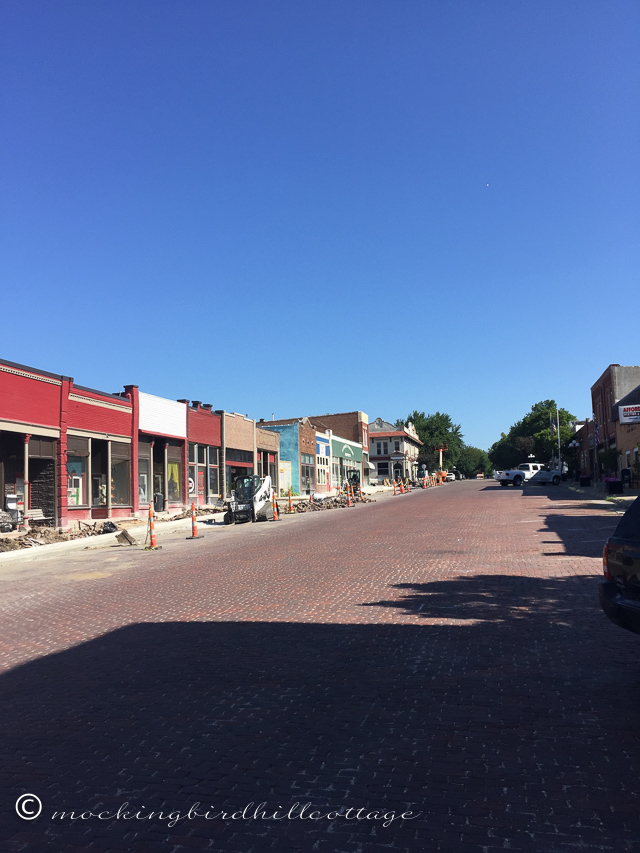 They're in the process of doing some work on the sidewalks. Love this brick street.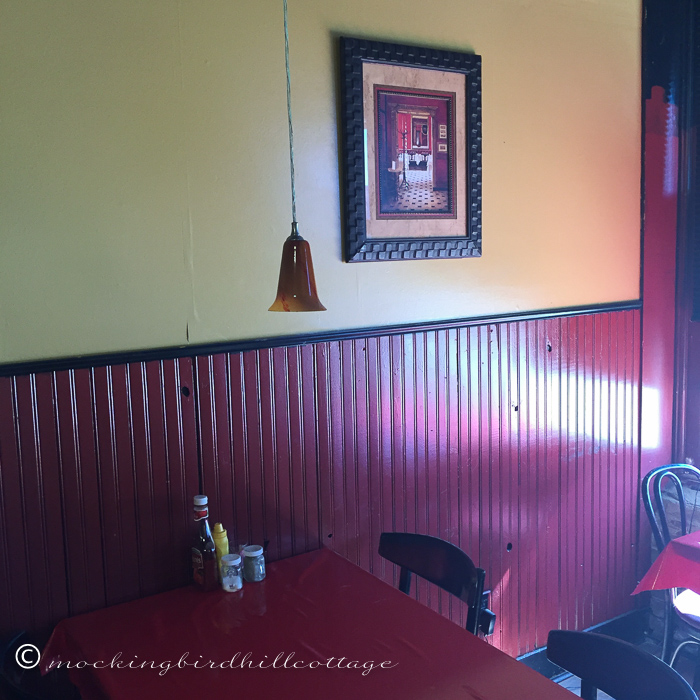 The restaurant where we stopped for a bite to eat.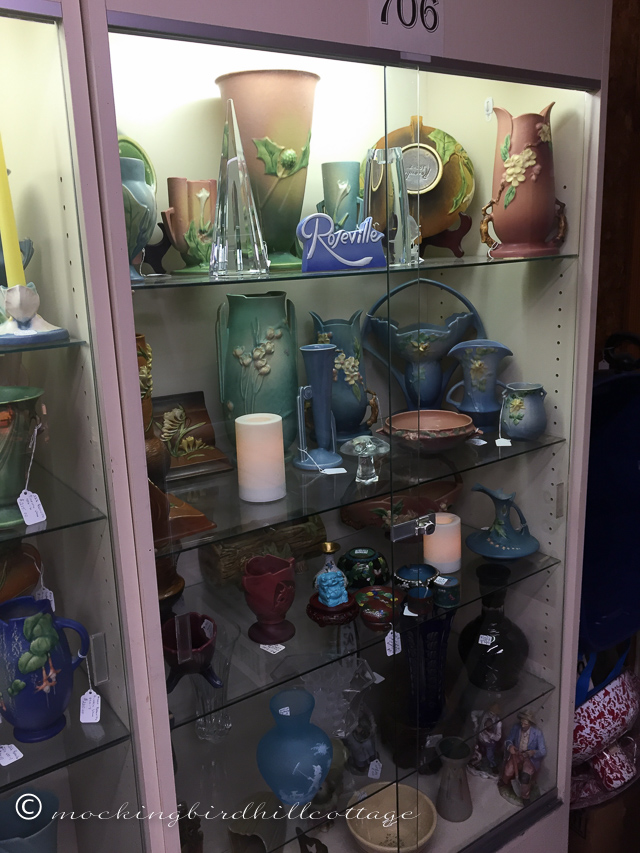 One shop had tons of Roseville. But it was pricey. Nevertheless, I drooled a little. Okay…a lot.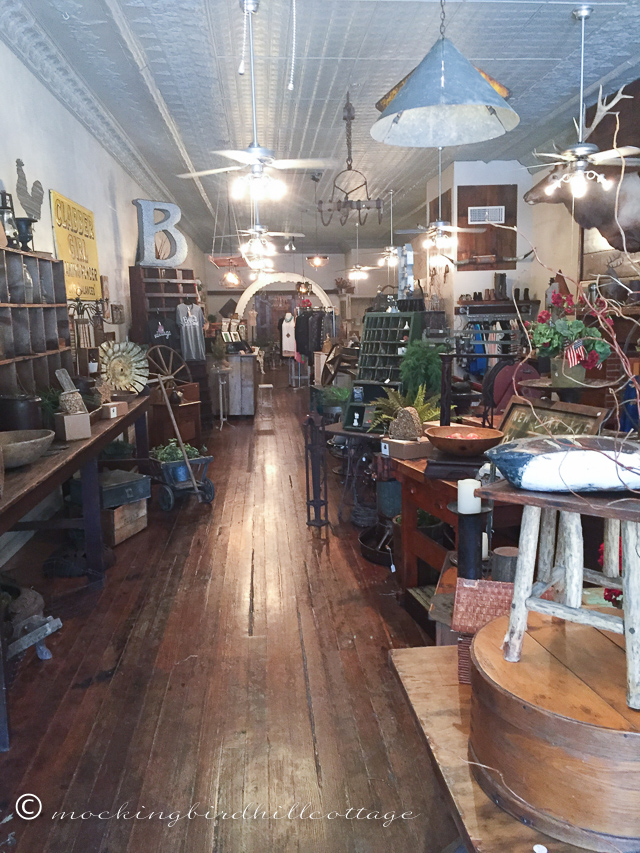 I loved this shop. I could have gone nuts here! Full of wonderful finds (including really pretty clothing for women.)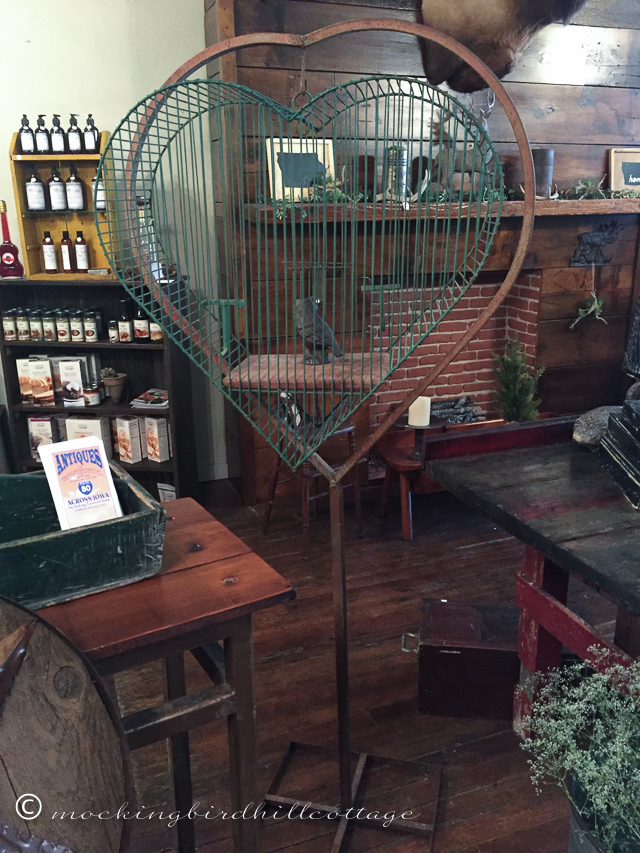 This bird cage was the largest I've ever seen on a stand. It's huge!
I found these there: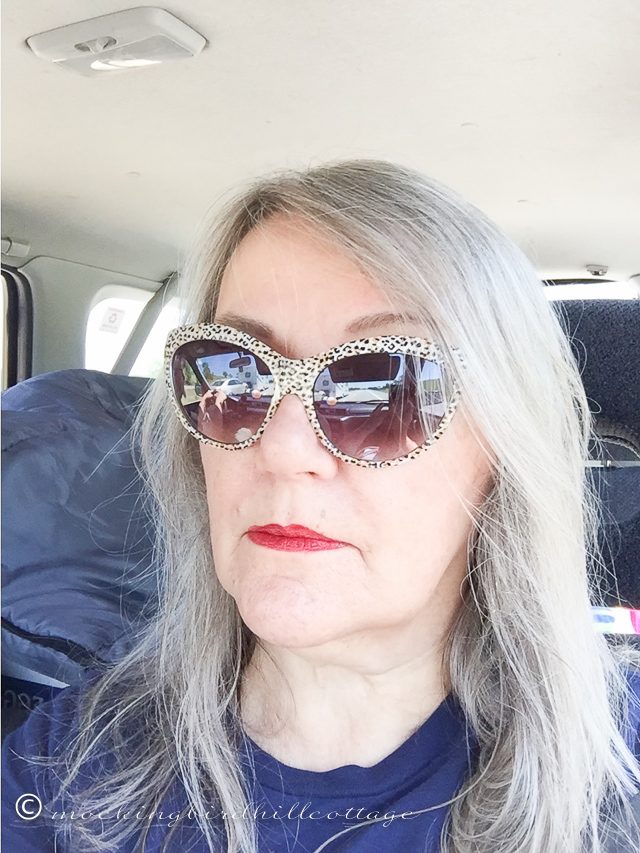 Had to, simply had to, have them.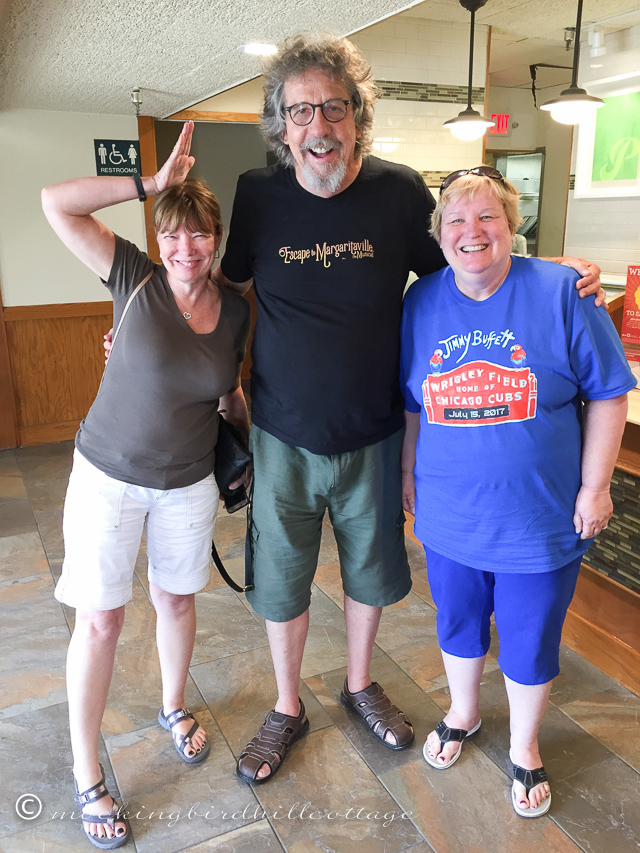 We were leaving a restaurant when this happened. Some Jimmy Buffett fans were traveling back to Iowa from Chicago, where they had just seen him in concert. (I believe reader Kathy also went to that concert.) Anyway, they saw Don's shirt and the rest is history. Such fun ladies. The lady on the left is doing 'fins' which I now understand as I've become acquainted with all things Jimmy Buffett through Escape to Margaritaville. They wanted to know all about the musical and we wanted to hear about the concert, so we had a great conversation.
Throughout the trip, we met people who shared their stories with us. I am in awe of the resilience and strength and humor and goodness that we found in just about every person we met along this journey. The connections are everything, aren't they?
More tomorrow. I will now be back to posting every day and replying to your comments. Don't forget Monday's book review! I'm picking the winner tomorrow.
Happy Thursday.