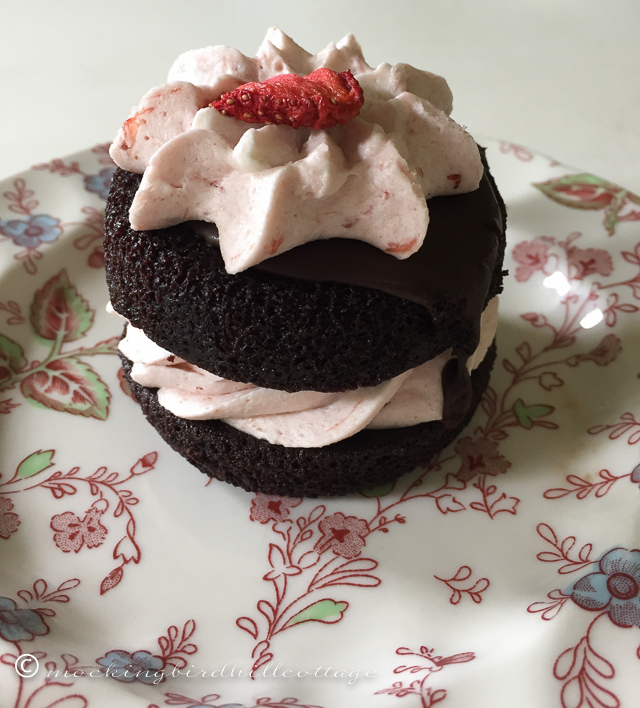 My favorite natural food shop makes these Whoopie Pies. I especially love the chocolate filling but yesterday's vegan choice was strawberry. Goodness, it was tasty! I always put them in the refrigerator before eating – somehow it makes them even better.
This particular shop is a bit of a trek, so I have to have an excuse to go there. Happily, I did.
As I said on IG, I prefer to think that because it's vegan, it's not fattening. Let me remain in my delusional state, okay?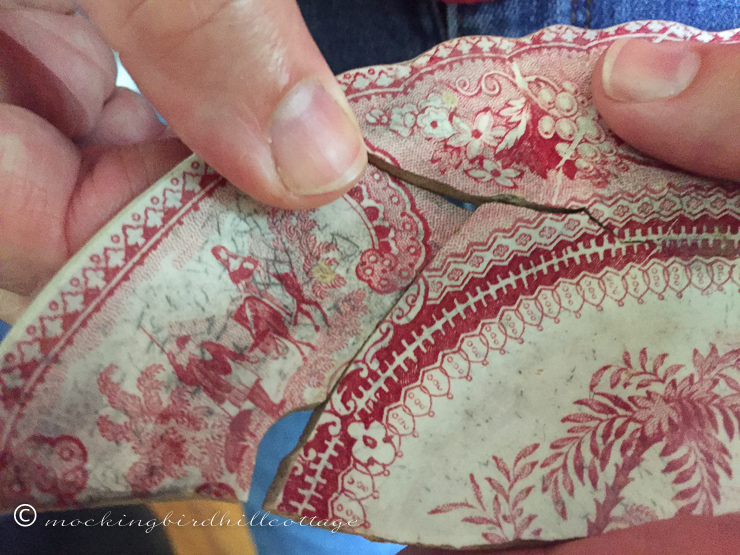 If you didn't see the update in yesterday's comment section, here's the latest. Reader Michele somehow found out the manufacturer and pattern for this plate. I don't know how she did it, but I am so, so grateful! It was made by Enoch Wood & Sons and it's part of their Belzoni series. Belzoni was an Egyptologist and traveler who had an exhibition in London in 1821. The series has various designs depicting "ancient architectural elements with an exotic locale" – this sort of thing was part of the Romantic movement.
It was made in the 1830s! Oh my gosh! What a treasure!
The quote is from an auction site. Here is the link to a black platter in the same pattern as this smaller plate. Once I read Michele's comment, I started researching like a madwoman! I sure hope we come across more pieces.
Thank you again, Michele, for your stellar detective work!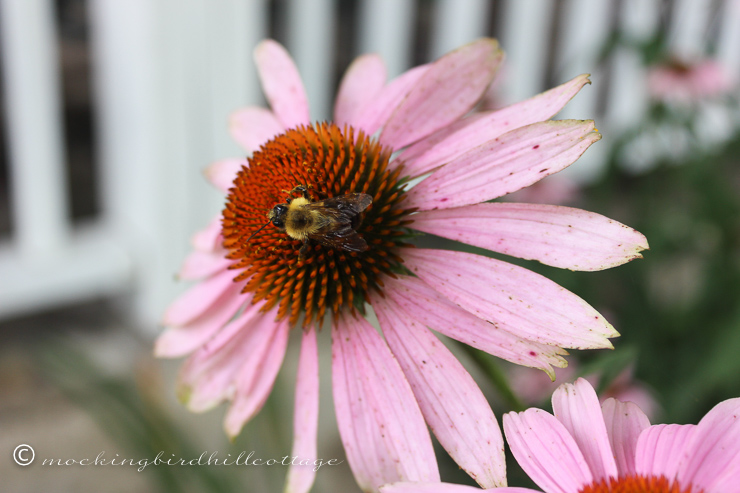 I was focusing on this coneflower when a big fat bee obligingly landed there.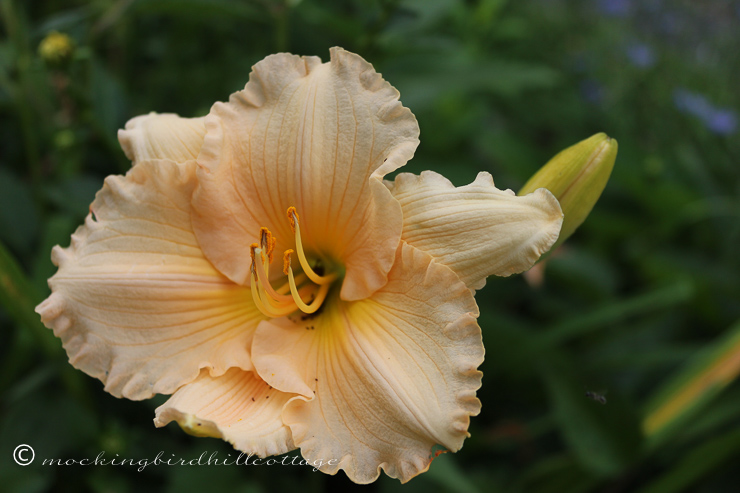 This may be my favorite of the day lilies on the property. The ruffly edges are too perfect.
Cloudy today and much cooler around these parts.
Did you know that it was sunny and beautiful for every one of the ten days it took to drive across the country? Amazing.
Happy Tuesday.