It was a cloudy day yesterday and very cool for this time of year. Both of us miss the adventure of our road trip, so I suggested a drive to Connecticut and Guy Wolff's Pottery Studio. If you remember, when I visited there a few months ago and talked to Guy for a couple of hours, in addition to hearing him play his banjo, I was sure he and Don would hit it off. I vowed to come back with Don in tow.
So, off we went. This time, the GPS took us on another route to Bantam, CT, and thank goodness it did! It was so lovely and avoided the interstate (I'll have to travel that all too soon when I head to Hartford).
Quintessential New England country towns and historic homes, white steeples and green everywhere. And this: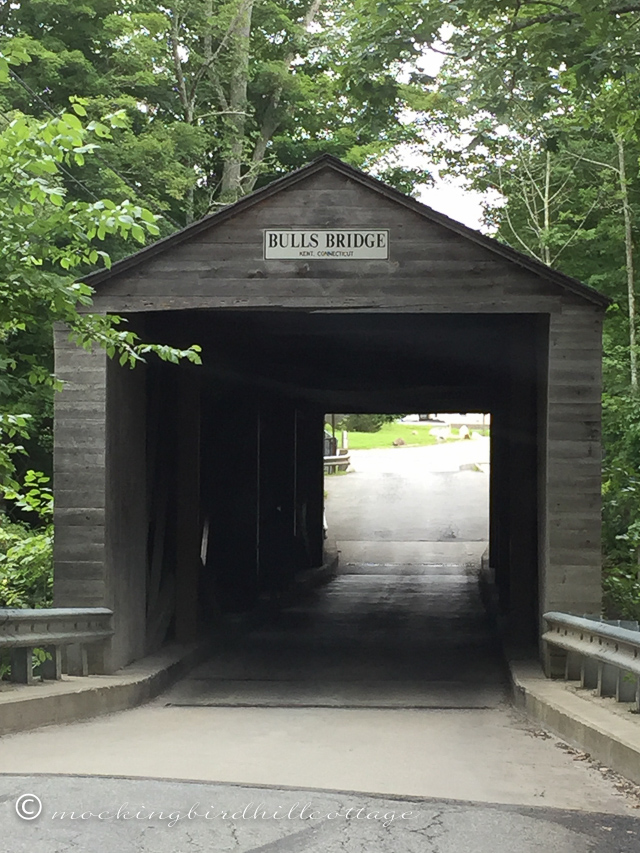 A covered bridge in Kent, CT. It's very narrow and allows only one car through at a time. We stopped on the other side to walk back and look at the river.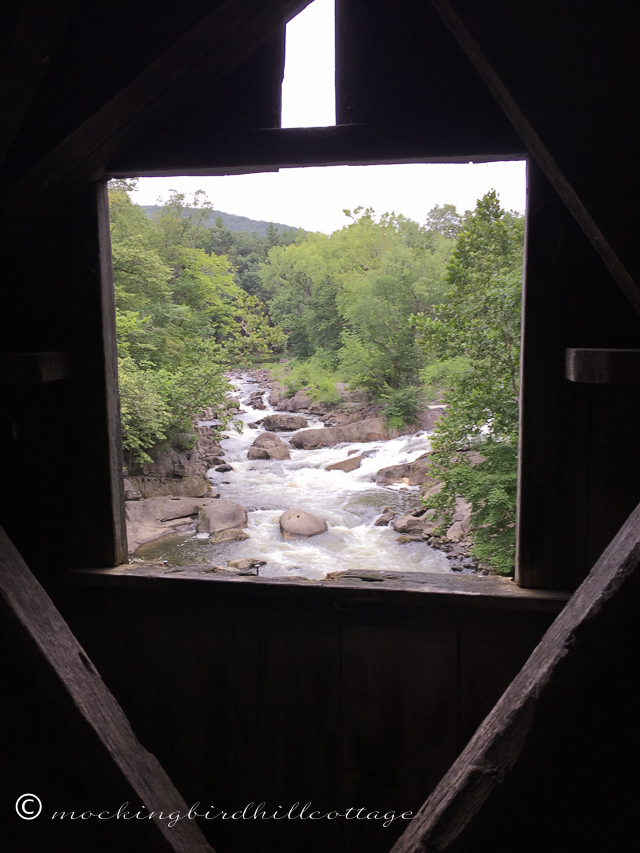 There were windows cut into the bridge walls. But here's the view without the window: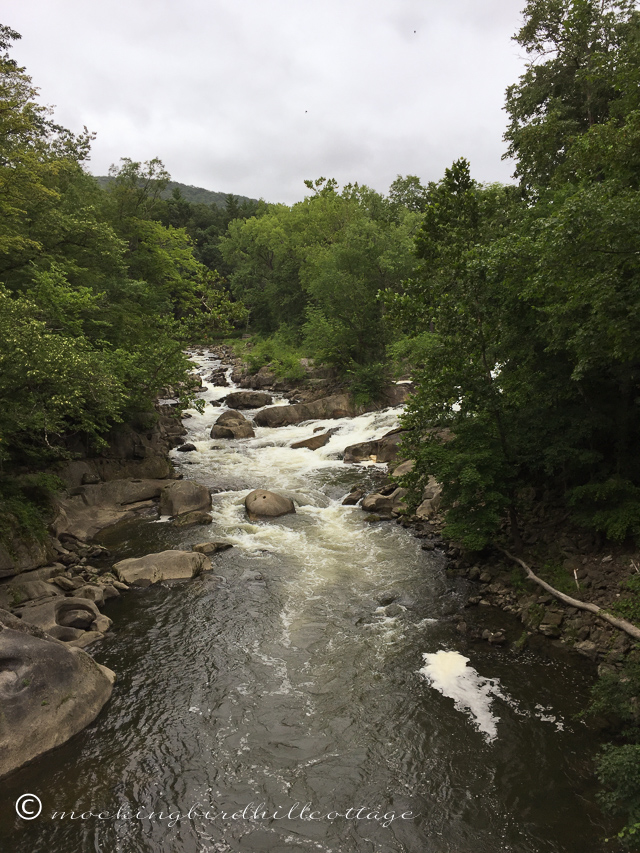 So beautiful!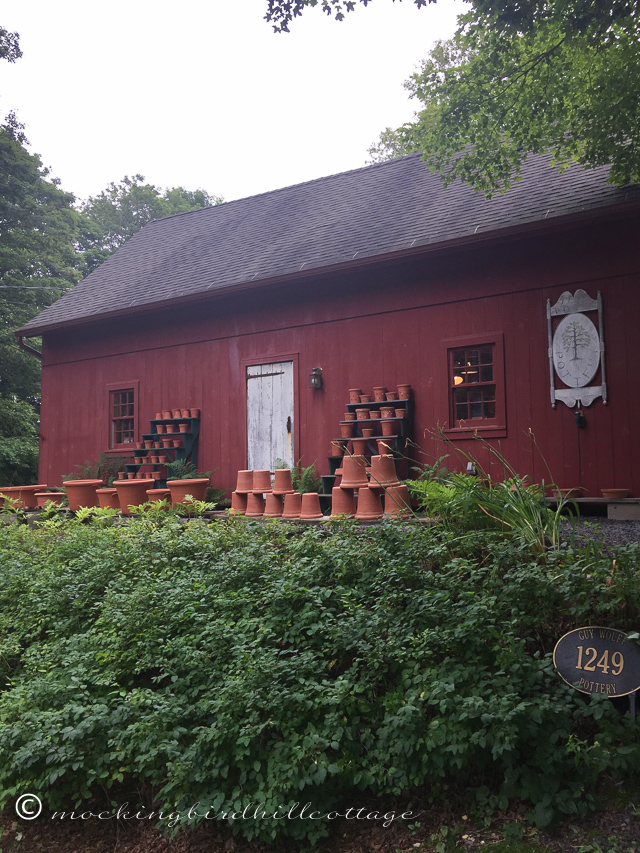 After the inevitable bathroom stop, we drove up the driveway to Guy's studio. The door was locked and I thought "Oh no! He's not here!" but just as that thought entered my brain, I heard his voice calling out to us as he came out of his house, where, as it happens, he was playing his banjo.
This time, we entered through his workroom, where the clay is shaped and made into the pots and the kilns fire the clay . He gave us a brief tour. Then, into the shop, where I showed Don Guy's banjo and Guy immediately started playing it for Don. Then they started talking and got on like a house afire.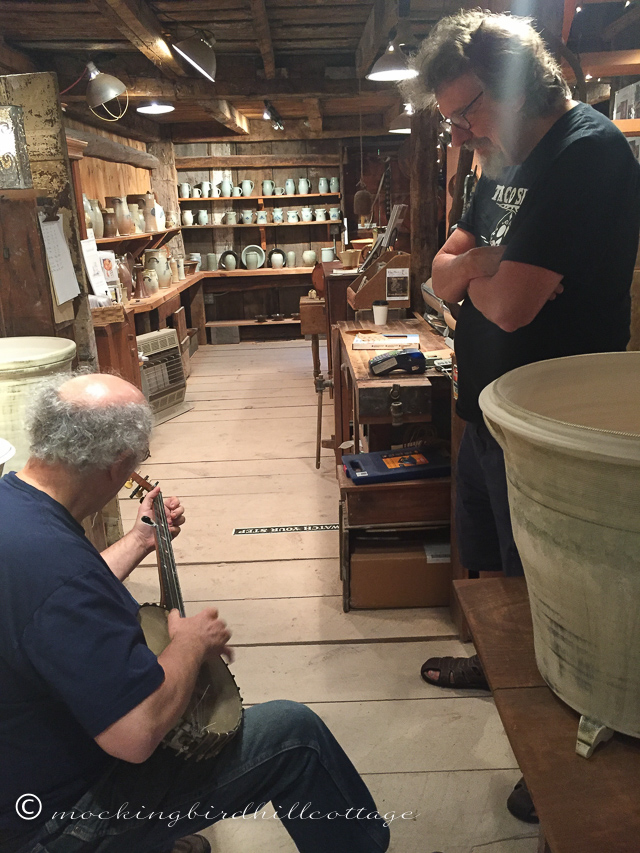 While they were doing this, I was looking at the pots. They talked music and musicians and theater and life. I sat down and joined them. It was just as fun and stimulating as the last time I visited. For an hour and a half or so, we had him all to ourselves, but eventually other customers came knocking at the door.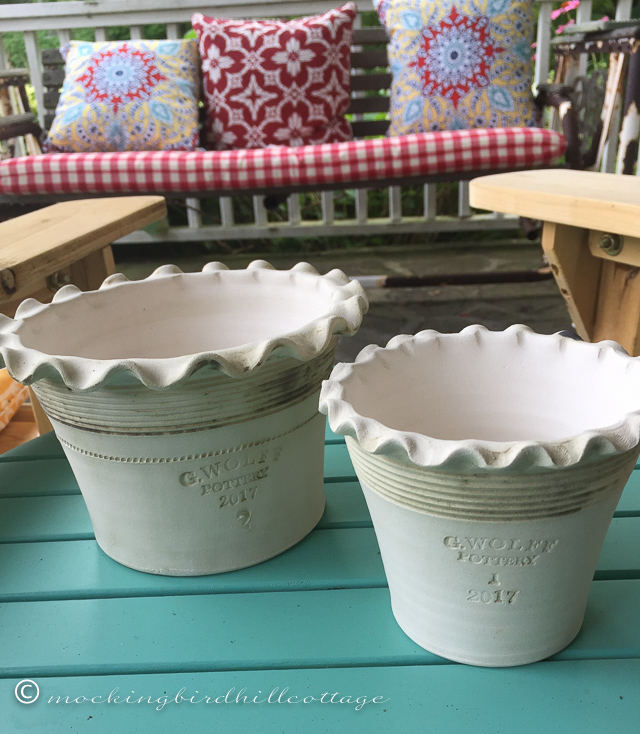 I bought these smaller versions of my favorite design, based on pots found in Cornwall. I love the pie crust edge.
But I also wanted to get some of his terra cotta pots.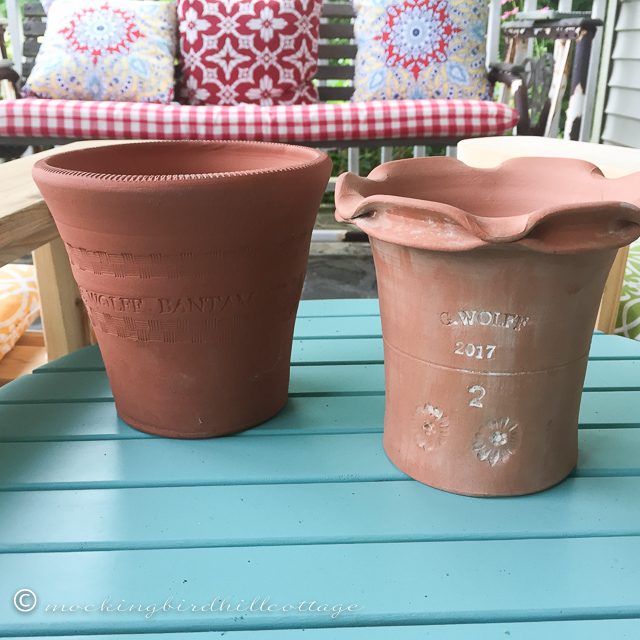 On the left, an English hothouse pot, with his name and Bantam, CT marking the design. On the right a pot in his President series, this one based on pots found near Camp David, Maryland.
All of the pots are inside the cottage. Now I have to buy some more houseplants, don't you think?
I also got this book. I regretted not buying it last time I visited.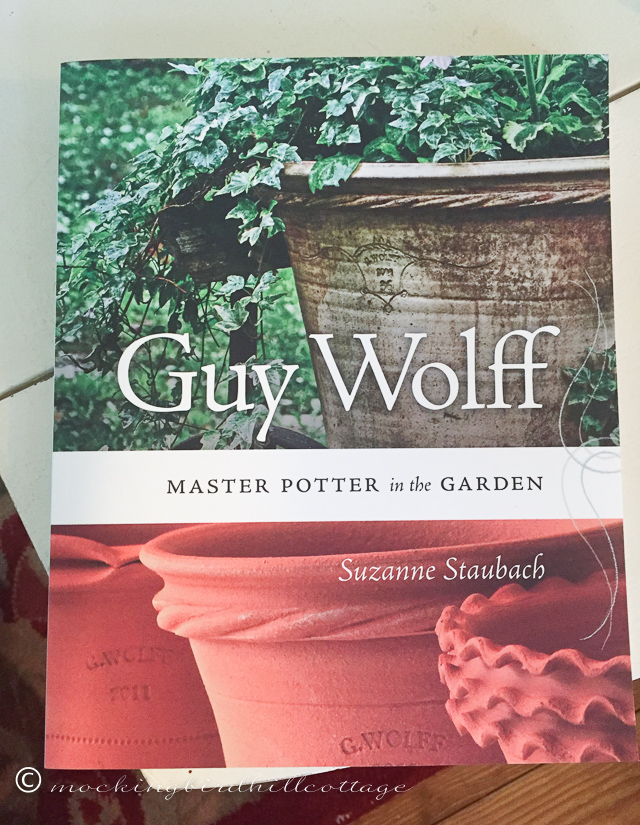 Don bought a CD featuring Guy playing the banjo.
Such a lovely day!
Today: a visit to my car dealership for a recall replacement of my airbag. And mowing.
Happy Wednesday.