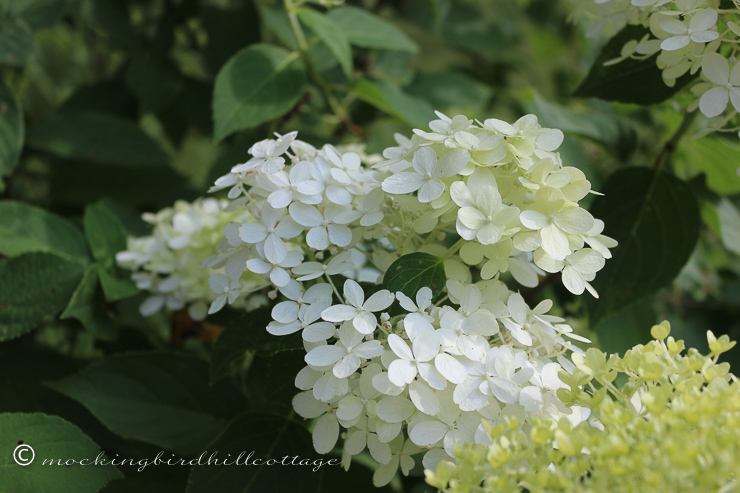 It's an awfully pretty time of year. The garden is in full bloom. Thanks to lots and lots and lots of rain this year, everything is a lush green.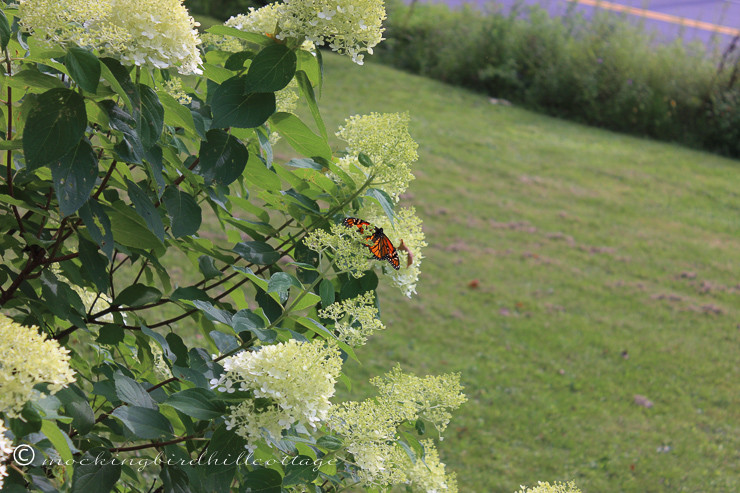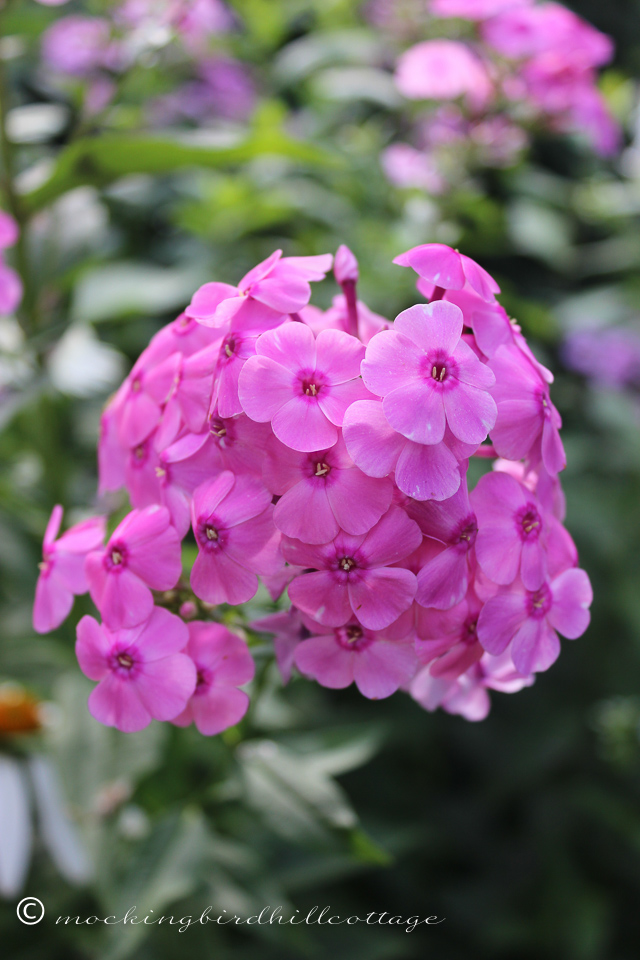 Don was gone most of the morning yesterday. Later, we went out to run some errands and stopped at a neighbor's barn sale. They live just down the road, I always see them from a distance, but when we stopped to check out what they had for sale, I realized the gentleman is someone I've seen and heard speak at our local meetings about the glamping resort (no updates on that at present.) Anyway, I had no idea he lived in that old farmhouse!
We got a few things – Don got a big old cowbell (cue SNL skit that never fails to make me laugh) and I bought two plant stands. I haven't taken a picture of one of them yet but as to the other, when we were bringing things into the house, Don plopped it down near the living room chairs. I had planned to take it upstairs but it turns out it looks quite good right where it is.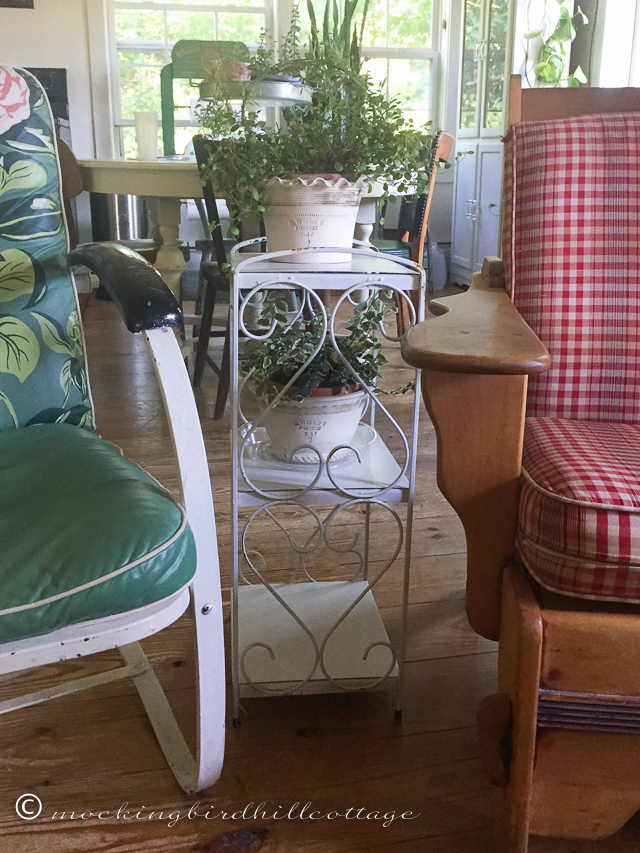 $18. I'll take it.
One of our errands was to explore a plant store in a neighboring town. Plant shops (not nurseries) are a rarity these days, and I wanted something a bit more unusual, so we stopped in. It was a beautiful shop and why the heck I didn't take some pictures, I don't know! The owner, by the way, said the reason you don't see those shops very much is that plant suppliers only want to sell huge bulk shipments to places like Home Depot and Lowe's. It's hard to find suppliers for smaller shops.
I bought a couple of plants, plopped them inside a couple of the Guy Wolff pots and there you go.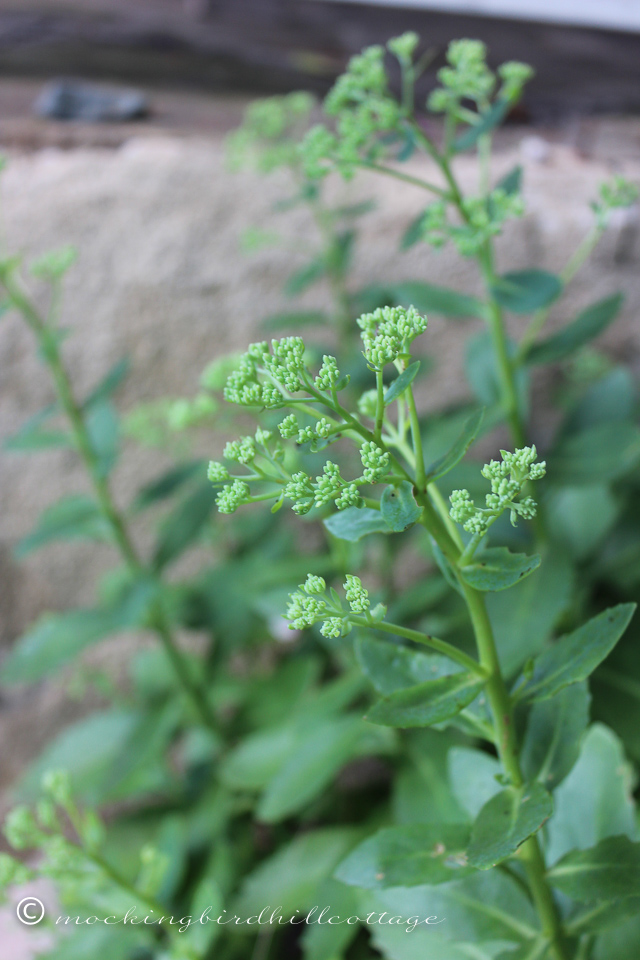 There's a car show in a neighboring town today. It's the same town that has a neat antique shop, so we'll have a nice little outing.
We watched Some Like It Hot  last night. I never tire of it. It's brilliant.
Happy Sunday.