It's raining today and it looks to be an all day long rain. I have some little projects to take care of here and this weather is a good excuse to take care of them.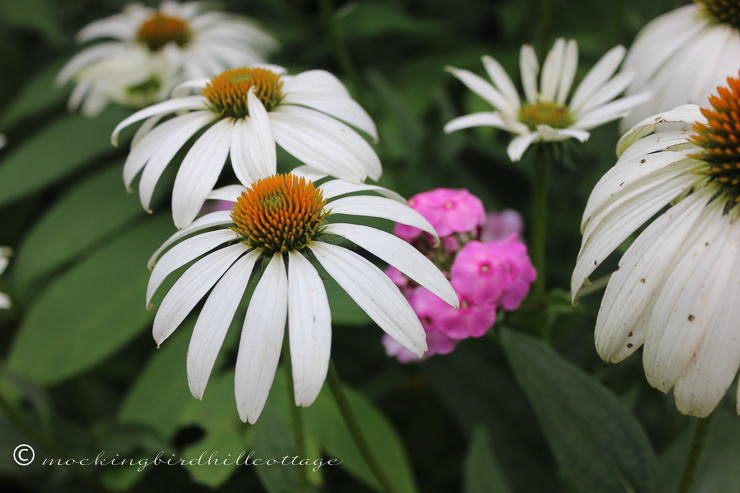 There's something about the shape of a coneflower that just makes me happy. I think of them as one of the best flowers for a country garden.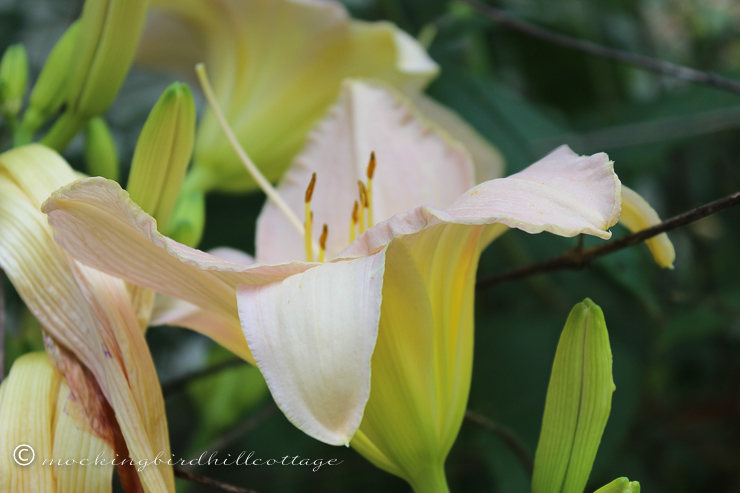 A slightly ruffled edge on this day lily. Old-fashioned and romantic.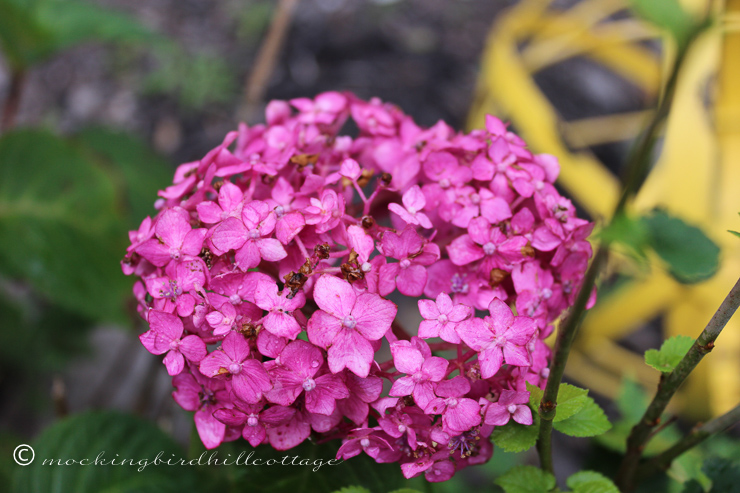 The endless summer hydrangea in the memorial garden.
If you follow along with me on Instagram, you're aware of this story, but for those of you who don't, let me share it with you.
We live in a house that was built in 1891 and from evidence around the property, it was a farmhouse. Many years ago, it was routine to bury trash on the property as there was no other way to dispose of it. Over the almost-twelve years we've lived here, I've encountered all sorts of things, among them a tea cup handle, part of a Homer Laughlin Harlequin plate, bones, paper wrapping, hose nozzles, a handle for a plastic toy phone, etc. After some time – because of erosion or rain or whatever – things rise to the surface.
A day or so after I got home, I was walking in the corral – I must have just finished mowing – and I saw the edge of a piece of pottery protruding from the ground. I pulled it out and quickly discovered two other large pieces and a couple of very small ones.
This is what I found: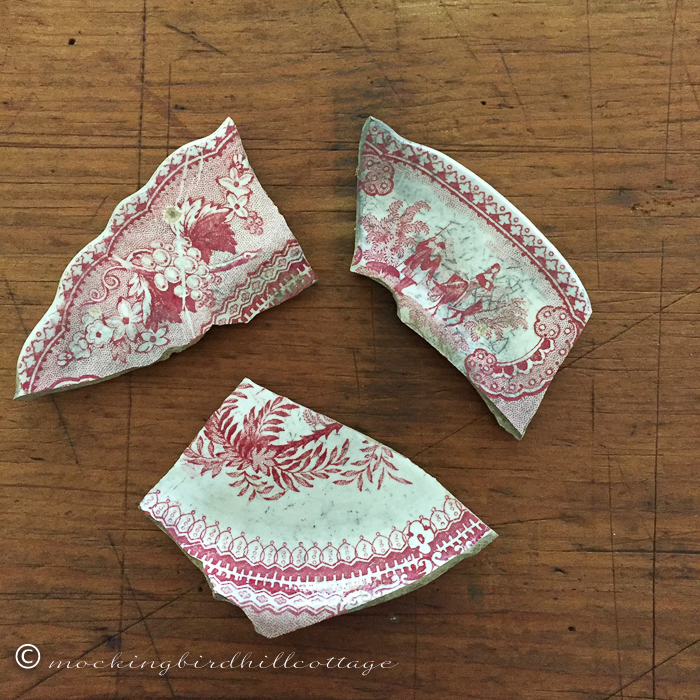 Red transferware. I oohed and aahed and shared my discovery with Don and placed them on the kitchen windowsill.
Yesterday, I tried to piece them together, not knowing if they were random pieces or belonged together.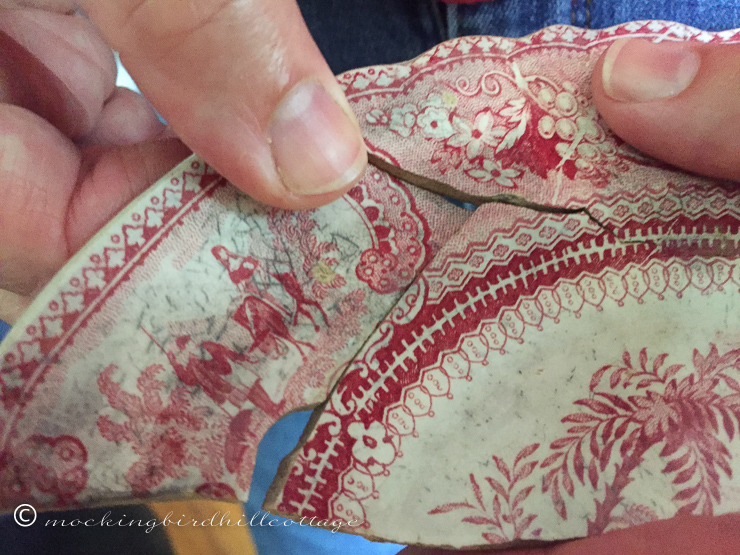 They fit. I also have that smaller pieces that is missing from the bottom left. I'd say this is a salad plate/bread and butter plate, given the size. Isn't it beautiful?
Well, I got online and spent hours looking at transferware patterns and, so far, I haven't found this particular pattern.
Don and I were so intrigued that we went back to the same area and dug a bit. In addition to a chain and some old paper, we found one more small piece of the plate and a couple of pieces that turned out to fill what were shallow chips on the bottom of the plate. I haven't found a piece that has a marking on it. And darn it, I know they're there! But they could be anywhere in the corral. However, since these pieces were next to each other in the ground, I am led to believe more are nearby.
This must be what an archaeologist feels like. Sort of. There is a 'dig' going on in the corral.
I've sent a message to Nancy of Nancy's Daily Dish – a blog/website that focuses on her extensive collection of transferware – maybe she might know the pattern.
Does it look familiar to any of you?
I love a mystery and I am so intrigued by this one. How old is it? What owner, long ago, used it? Is it in the trash because it broke one day? Are there more pieces out there and where are they???
Happy Monday.