Late in the day, I followed this hummingbird moth with my camera: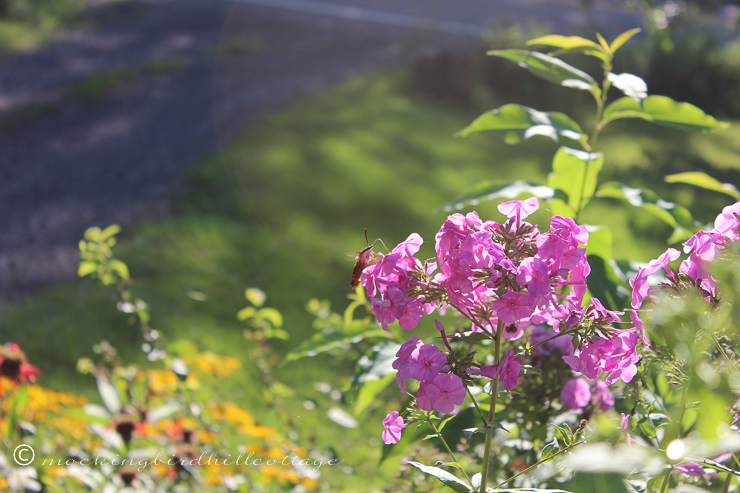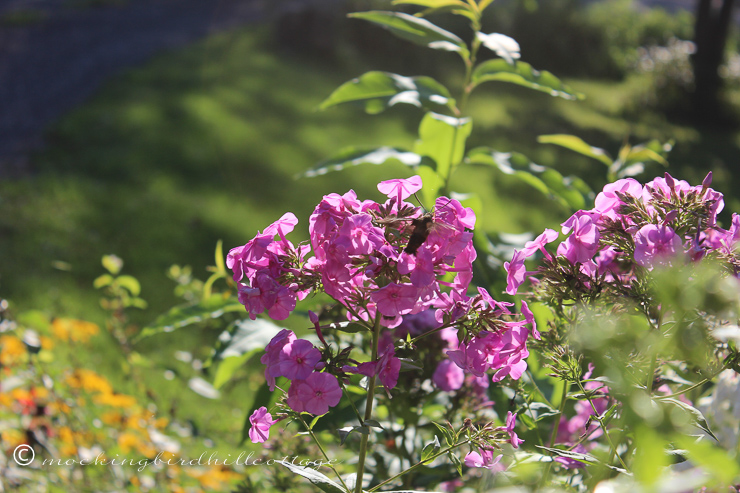 I was thrilled to get a clear picture of his proboscis/tongue in a curled up position and then extended as he went for the nectar from the phlox.
Pure luck, I assure you.
Thank you for all your joyous, happy comments yesterday. You are so supportive and kind. And now, I turn to packing up everything today in preparation for my drive to Hartford tomorrow. The garden is so beautiful at the moment and I hate to leave it! Ah well.
By the way, we decided to buy that stove before we knew about all of this and we did it because we knew we could afford it. Nothing to do with this tour or Broadway. It certainly helps, of course, but we wouldn't have placed that order if it was entirely dependent on the hope of future employment.
Here are the tour dates:
New Orleans: October 20 – 28 at the Saenger Theatre
Houston: October 31 – November 5 at The Hobby Center
Chicago: November 9 – December 2 at the Oriental Theatre
I have no idea when I will be in each city – much too early for that!
I have to run. There is a lot to do today and I have to get moving.
Happy Wednesday.