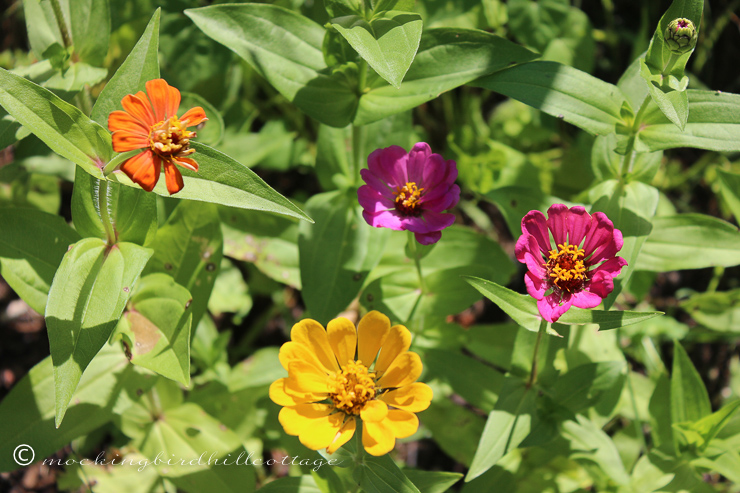 I'm afraid I am low on photos for today's post. Everything I shot (albeit very quickly) yesterday was blurry! I was blurry myself as I worked in the kitchen cleaning walls and cleaning the wood floor around the stove, which has a grease build up that I am having the hardest time eliminating. I swear I've been scrubbing it every day for over a week! I've googled, I've tried all the suggestions, but still can't eliminate it entirely.
New rules for new stove: spatter guards, which we used to use and had somehow stopped using, less oil (Don tends to use too much), clean up every night after using the stove – well, we do that anyway, but more extensive cleanup. Maybe, eventually, a hood. Two questions: Do you have a hood and does it really help with all of that? And do you have any suggestions as to cleaning the wood floors?
In the meantime, I have to start work on the script today, so after I finish writing this post, I'm headed upstairs to the office for Act One of A Midsummer Night's Dream. And then more cleaning. We want to paint that wall before I leave so that it's all set for the eventual delivery and installment of the stove.
(Like I needed something else to do before next Thursday!)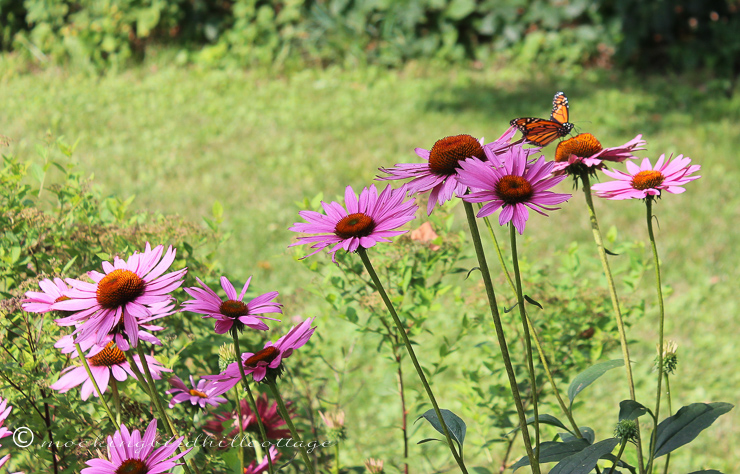 It's getting hot again here – and humid – so I'm also spending a big chunk of time watering the plants and the memorial garden and chicken wire fence garden, which can really get hit by the sun. I am reminded that I have to write all of this down for Don – instructions on watering, instructions on how to make up the bed. Not that he doesn't know how to make up a bed, but our California King involves putting the blanket on in a certain way, and certain pillowcases go on certain pillows. You understand. Oh, and instructions as to the house plants.
I was thinking this morning about how, during the course of my almost ten years of blogging, I have gone through so many stages: starting out on Blogger, making the decision to insert some modest ads, moving to WordPress, for a brief time, obsessing about income for the blog and making it a money maker, abandoning that eventually as something I wasn't interested in or even remotely committed to, and now, taking the amount of ads down to just a few. I have all the income I need from the blog – enough to pay for the costs involved – and I can't remember the last time I was interested in a sponsored post. Not to say that might not happen again, but basically, the blog is where I want it to be. I no longer feel the need for it to be anything other than a daily journal of my life here at the cottage. I arrived at this stage of the blog a few years back, but as I remind myself today – It's such a relief!
Oy.
Happy Tuesday.