It's still summer. But the signs of autumn are definitely here in the Hudson Valley. Leaves are turning color on the maple. The light is different. The mornings and evenings are cooler. The school bus came today to pick up the kids across the road.
The apple orchards have their signs everywhere. We will soon be seeing weekends full of leaf-peepers. Sigh.
I'm not ready to say goodbye to summer and I won't, officially, until September 22nd.
Nevertheless, I walked around the gardens yesterday to see what flowers are fading and/or changing.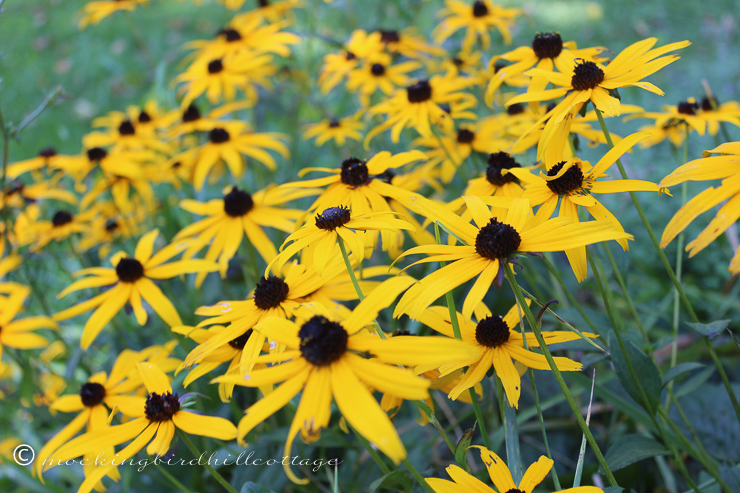 The brown-eyed susans are still going strong.
The coneflowers are fading. But I find this stage equally beautiful.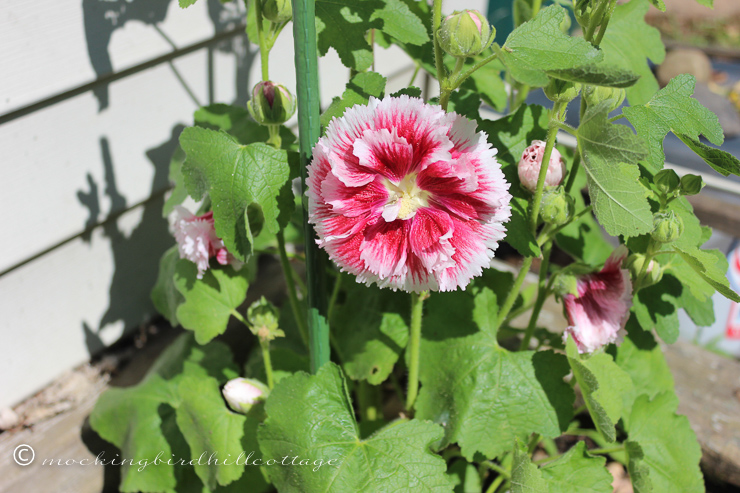 Goodness, this hollyhock is blooming like crazy! Stunning.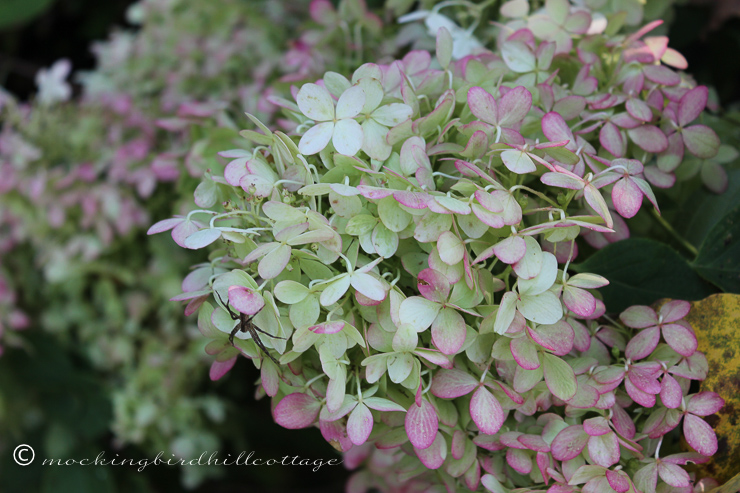 The limelight hydrangea is turning pink. There's a little spider to the left of center that I didn't see at the time I took this picture.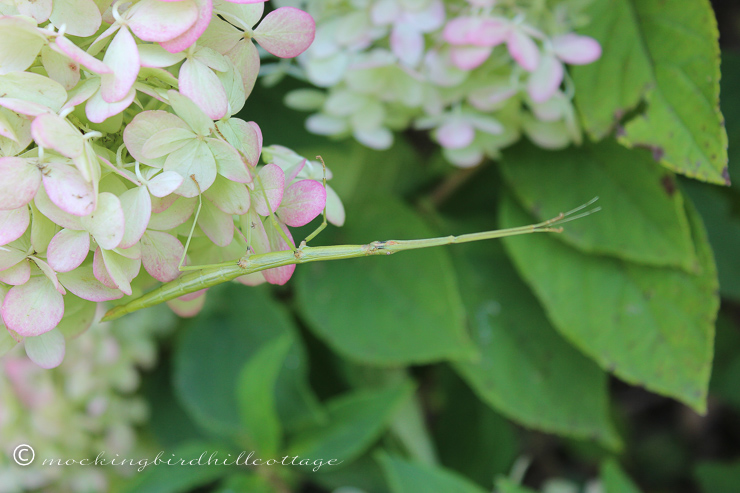 I did see this stick bug, however. These guys fascinate me. Remember the pair that I found mating last year on my front porch gate?
Today, some errands. Some more laundry. Some time with my husband before I have to leave tomorrow and he has to leave on Sunday. Another sigh. Changes are on the horizon, and quite frankly, we don't like changes that involve us being apart. We like and are grateful for the work, but the separation part of it is not at all easy.
Happy Tuesday.