I'm antsy as the hurricane moves closer to Tampa/St. Pete. I do my work. I watch the show and take notes. And then I return to the apartment to watch the latest.
The show is in good shape at this point, so I'm skipping today's matinee and I'm heading home for two days. I don't know why, exactly, but I want to be there as Irma moves northward. I feel more connected to my family there.
As I'm driving westward, Don will be headed south as he heads to NYC for a month of rehearsals for Margaritaville. Like ships that pass in the night. Or day, in this case.
Too much going on at the moment.
Here are some photos of the set for Midsummer. This in no way shows you how magical it is with the lighting (designed by my old friend York Kennedy) but it's pretty stupendous as is.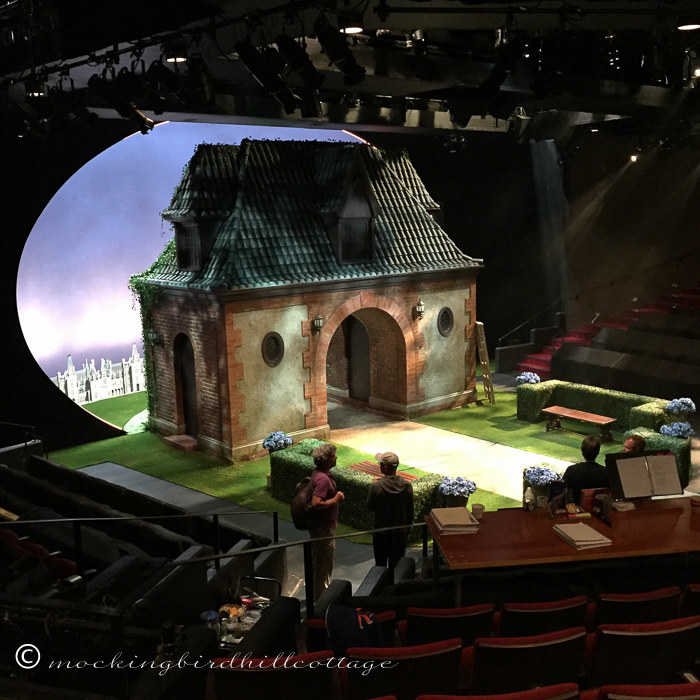 One side: for the scenes in the non-fairy world.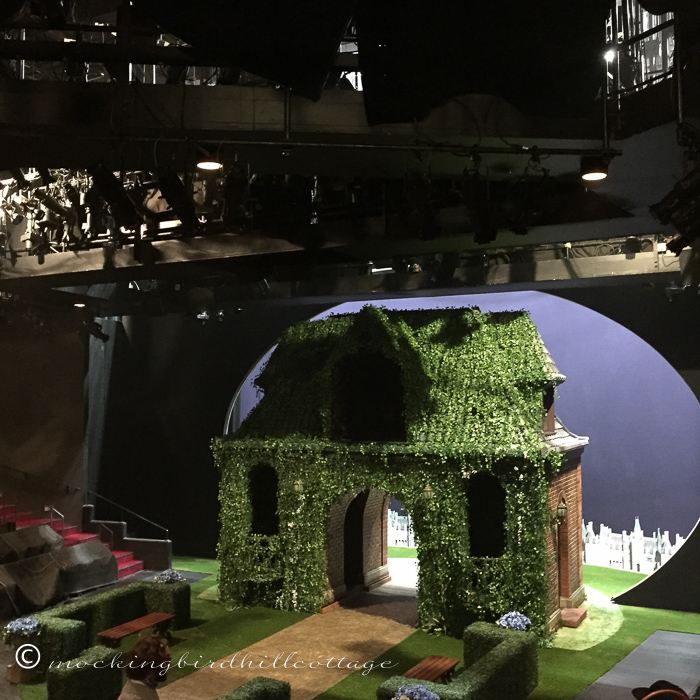 It revolves on a turntable to this: the world of Titania and Oberon and the fairies. The actors can climb up in the house and do. They look out of the windows. They move in and out of the doors.
The set was designed by Alexander Dodge, a longtime collaborator with Darko. He did the sets for A Gentleman's Guide to Murder  and Anastasia. He also designed the set for the production of Pygmalion  that Don was in a few years back. He's extraordinarily talented.
The audiences are loving it, with lots of oohs and aahs and laughter. The actors are simply wonderful.
Okay. I have to get moving. I just said goodbye to Don via FaceTime. Sigh.
Pray for everyone in the path of this hurricane.
Happy Sunday.