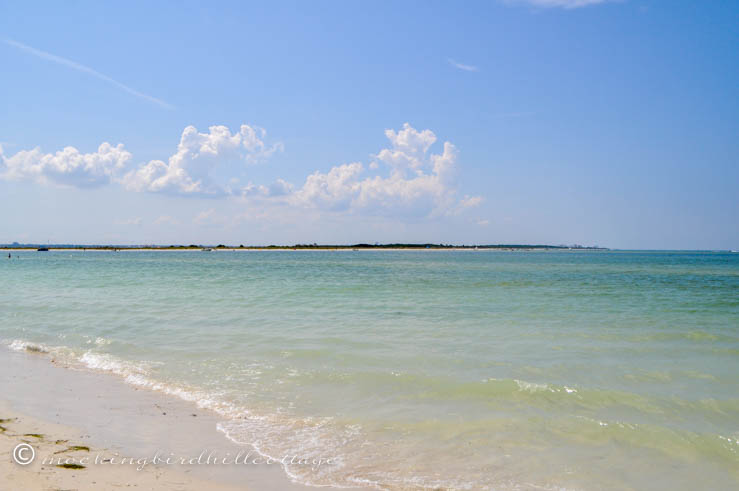 This photo is of the beach we frequent when we are visiting my sister in Florida. It's on Honeymoon Island and it's lovely. I've spent many hours there with my sister and with Don.
Last night, I came home from the theater and turned on MSNBC, only to learn that Hurricane Irma has moved west and that it seemed to be on track to head up the west coast of Florida, which is, of course, where my loved ones live. There are evacuation warnings for Zones A and B, but I believe they live in Zone C. I talked to Mere yesterday via texts (this was before the change in track) and they are prepared and hunkering down.
Many years ago, I rode out a hurricane when I was visiting Mere and her husband in Tarpon Springs. Because it was off-season, it was called the No Name Storm, but it was a hurricane. It was terrifying. The damage and destruction left in its wake was indescribable.
So many are in the path of this monstrous storm and my prayers are with them. It's all I can think about this weekend and even though I have to work and take notes and talk to the actors, my thoughts are elsewhere.
Prayers. Prayers. And more prayers.
That's all I've got for you today, my friends. For those of you in Irma's path, stay safe. Be wise. Know that the thoughts and prayers of millions are with you.
Much love,