Welcome to A Favorite Thing #46!
To those of you who participate in A Favorite Thing: After this week's get together, I'm going to take a little break from the weekly party – just the weekly party. I will be in Hartford for two months where I will be coaching two plays at the same time. I expect to be working long hours and I never know from day to day what those hours will be. That, along with my daily blog posts, will consume most of my time. Adding the party to the mix will be difficult, if not impossible. I can't guarantee that I would have any time to visit the links. Frankly, this weekend will be tough as well. I'll be in the Berkshires all day Saturday, will be packing on Sunday and traveling to Hartford on Monday. So, my dear friends, a two month sabbatical is on the docket. I hope you understand. I return on September 28th and, hopefully, we'll start again shortly after that. As far as my daily posts, they will continue, never fear.
Now let's look at some highlights from last week: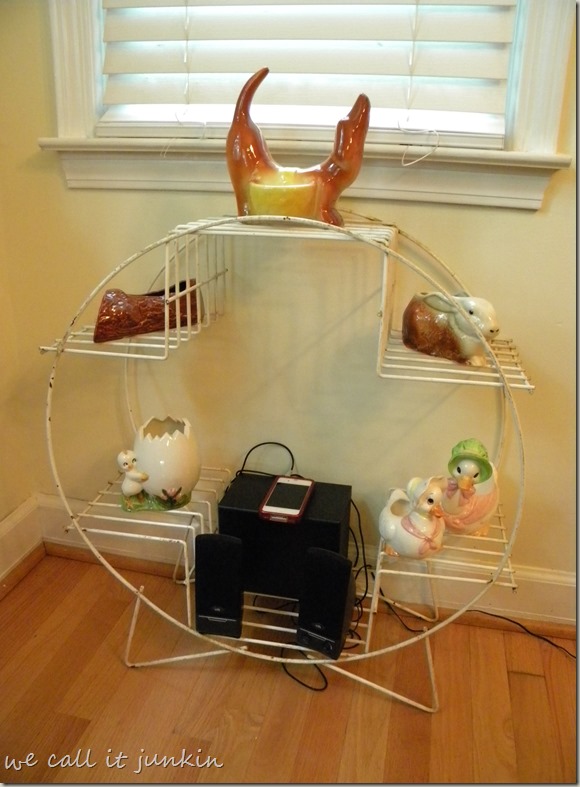 We Call It Junkin shared this fabulous vintage Ferris Wheel plant stand that she recently found. I love this!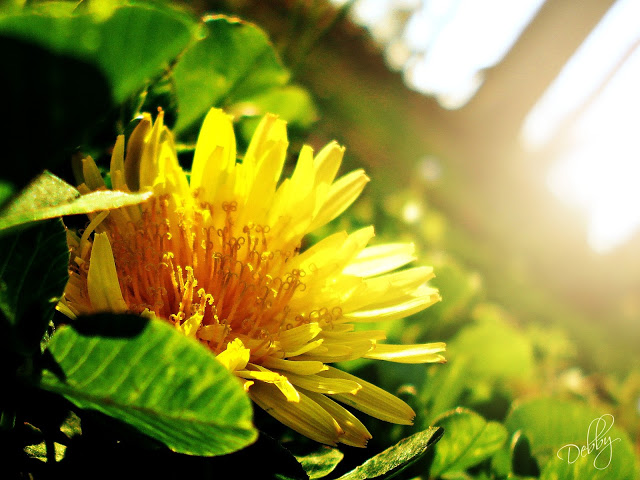 Debby's Favorite Things shared some photos of plants that might be termed weeds, but have their own beauty. Debby is a wonderful photographer.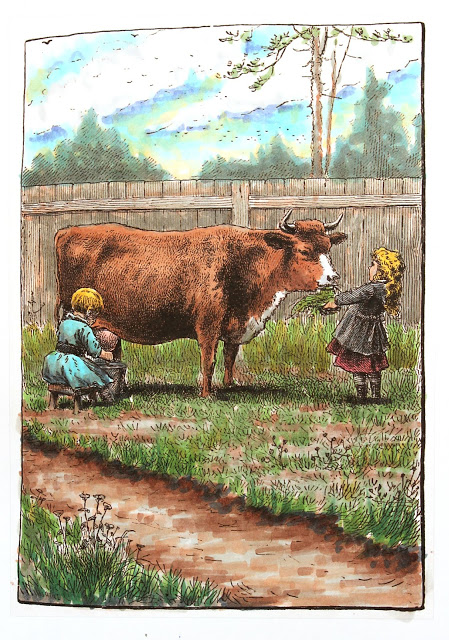 And Pails of Paint shared a free vintage illustration with us. She shared it in it's black and white form and in this beautifully colored (by her) form.
This week I am sharing my favorite thing: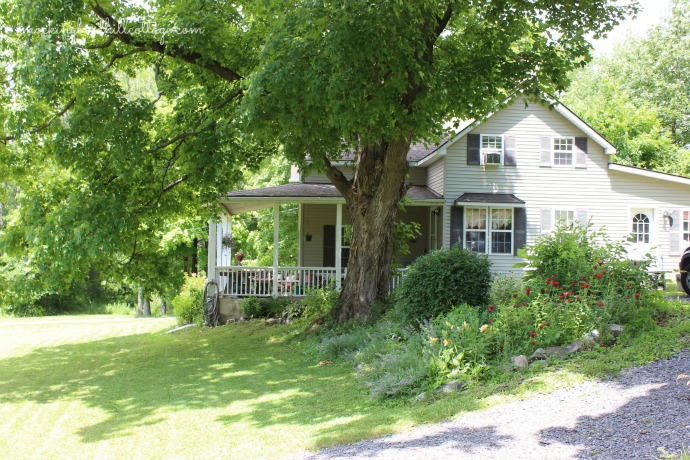 Our little cottage. I'm getting ready to leave for 2 months of work in another town. My garden is looking beautiful, my seedlings are growing, my porch is waiting, my husband and my dog will be here….and I have to leave. This is always hard for me, but this time seems especially so. I am happiest in my own nest, surrounded by my gardens, my favorite things and my favorite beings, dear husband and sweet dog.
Now it's your turn!