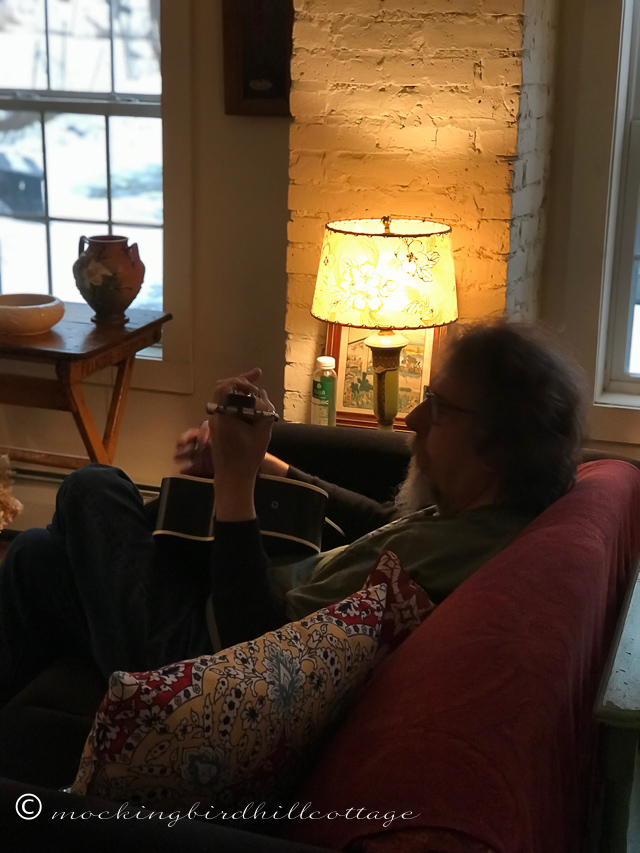 Well, this guy is paying a visit. I'm sure glad to have him here. He arrived at the bus station in the middle of a downpour, which wasn't difficult given that it had been raining for over 12 hours. We parked in the driveway because all of the rain and melting has resulted in yet another blob of ice where I usually park. As it's going to be warmer for a good chunk of this week, I'm hoping the damn thing melts, and soon. I'm over it.
At least Don could see what I'm wrestling with here. A visual never hurts, right?
We've had a lovely time so far. He needs to kick back and relax after a long, hard, and physically taxing week.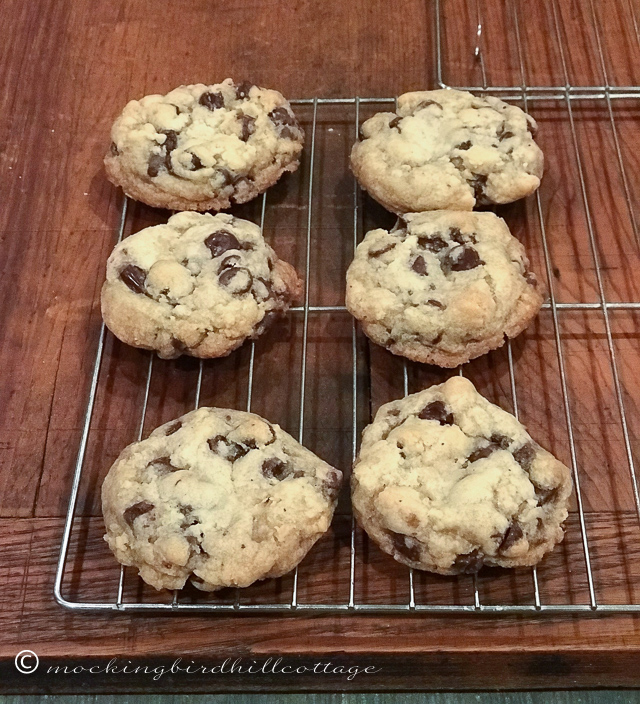 I happened to see a recipe for vegan chocolate chip cookies on Instagram last week and I saved it because it looked easy and Don is predominately vegan lately. So I gave it a whirl yesterday. None of it looked like the video that accompanied the recipe, so I had doubts as to whether they would turn out. But they did.
They definitely have a different texture. They're chewier. The vegan chips taste just like regular chocolate chips. Don loves them, so they get a big thumbs up. And that means I'll have to make some to take with me the next time I go to NYC. I'm already anticipating that request. I know my husband!
We watched the Olympics last night and we're going to hang out today. He'll go back to the city tomorrow morning. Too short, but we're grateful for some time together at our cottage.
Happy Monday.