Yesterday, on a whim, we went to the movies. We never go out to the movies; it's usually too expensive for us. But we wanted to see Gravity in 3D and the matinees at our local movie theater are pretty reasonably priced.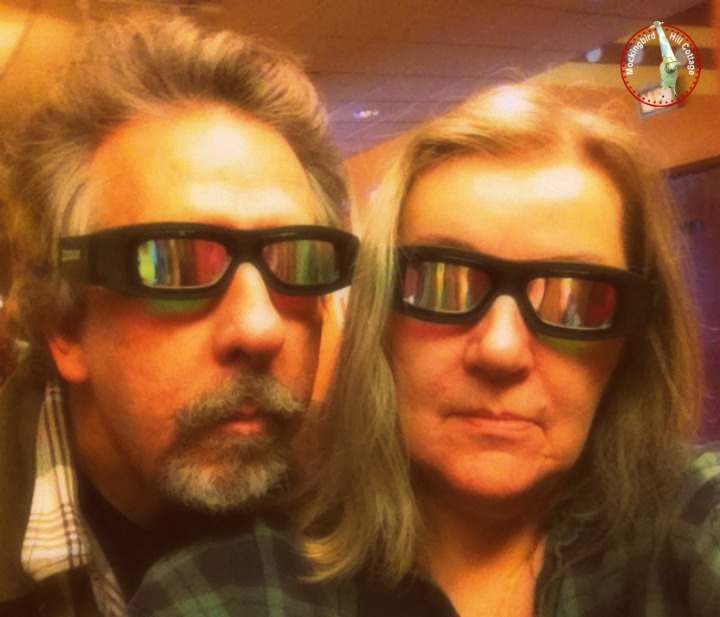 3D glasses? Check.
Oh my goodness, if you can go see Gravity, do! It is an amazing film and should be seen on the big screen, preferably in 3D. I don't know if I'd ever seen a movie in 3D before this; if I did, it was long ago. We were on the edge of our seats throughout the movie – it's truly incredible. Sandra Bullock is wonderful, as is George Clooney. But Bullock dominates, simply because she is most every frame of the movie. Go. You'll love it.
Another round of raking awaited us when we arrived back at the cottage. Scoutie came out and joined us as we raked up piles of leaves and moved them on to our trusty tarp and hauled them up to the woods. Scout, by the way, is completely back to normal. She's eating well, loping down the corral hill, barking when she wants something, pouncing, spinning, and being her silly self. We are so grateful.
While I was up in the back forty, I noticed that the milkweed pods had burst open: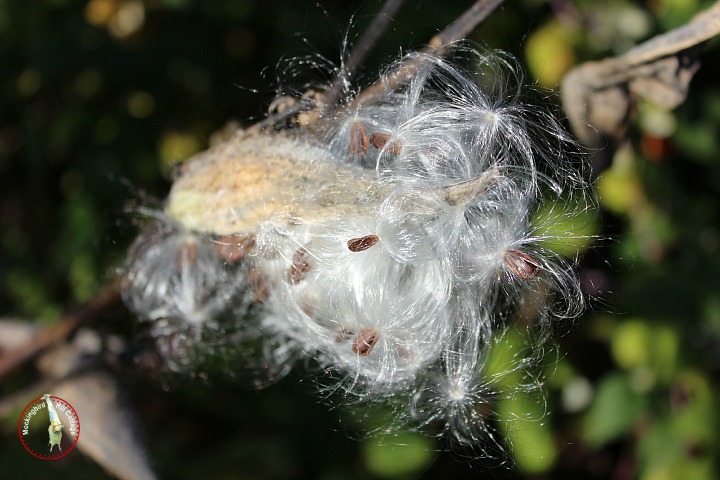 Each burst pod is unique and sort of magical. Go ahead, spread those seeds! We want more here because they bring little wonders like this one, who made an appearance yesterday.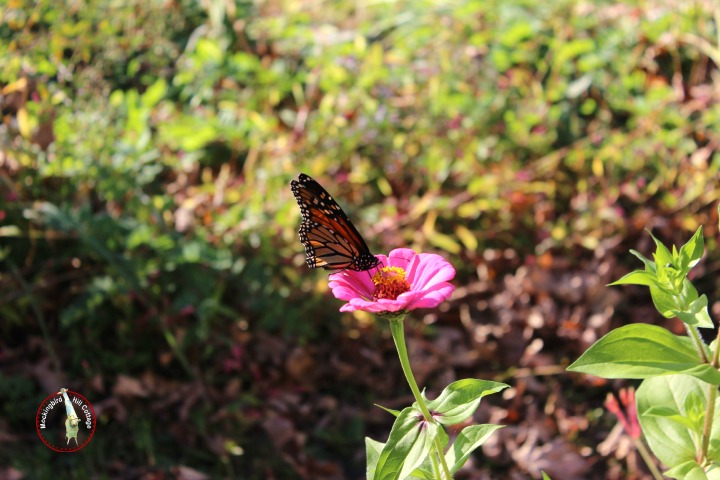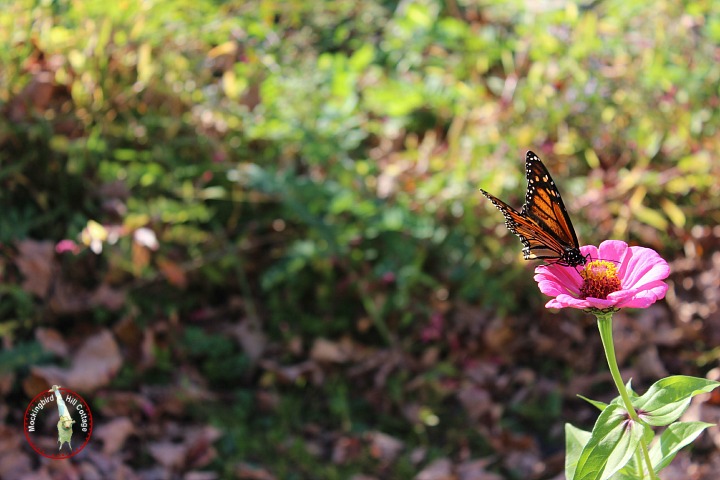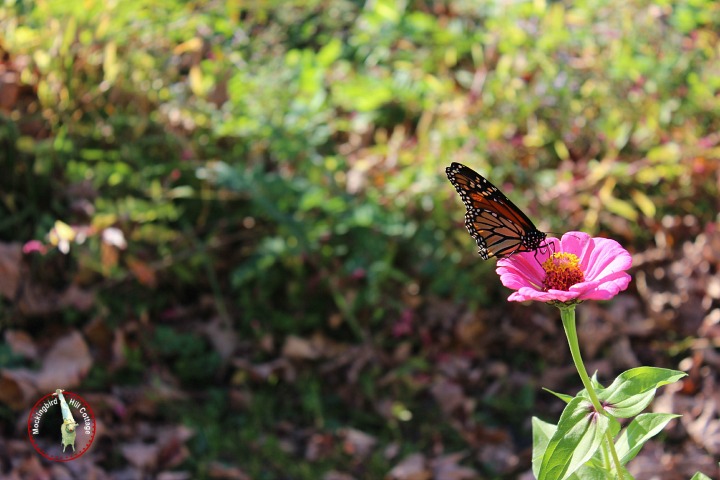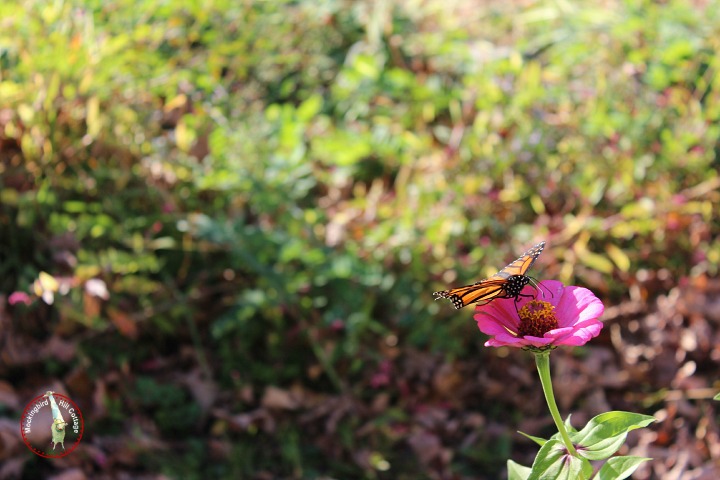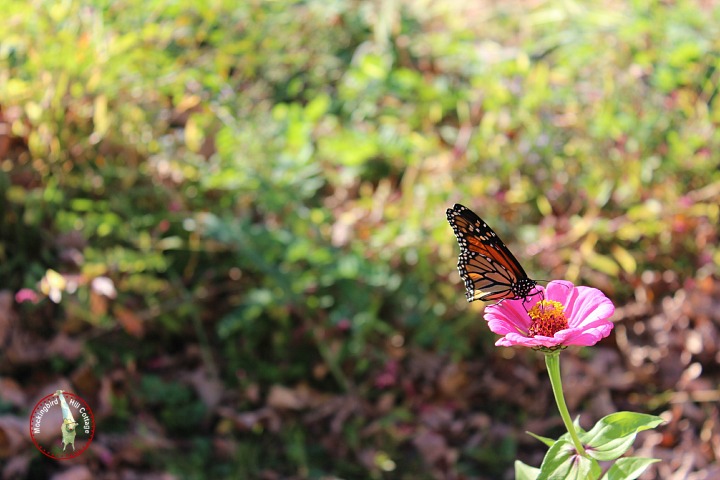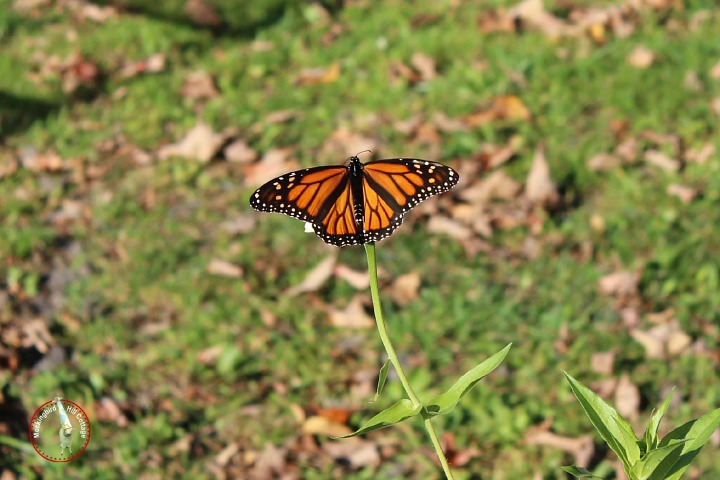 You must be patient when trying to take pictures of a Monarch Butterfly. You have to move stealthily; better yet, stay still and hold your breath. If it senses your presence, off it will fly, swooping, circling, soaring. That in itself is a beautiful sight to behold. But when it lands on a zinnia and decides to hang around for a while, well, that is simply a wondrous gift from Mother Nature.
Happy Monday.