Photo heavy post ahead.
Closing night was great! A full house of Parrotheads – hearing their enthusiastic reaction to all the jokes and songs was such fun. Couldn't have asked for a more beautiful ending to this run. Everyone in the cast is lovely and they are truly going to miss each other.
Yesterday, we got up and started packing up the car, which took a long time as Don has been here for over 3 months. Then we stopped at DSW so he could get some sandals, whereupon I bought some new Birkenstocks, whereupon we ran to Whole Foods to get some breakfast from their hot bar and some coffee to go. So we got on the road a little later than we'd planned.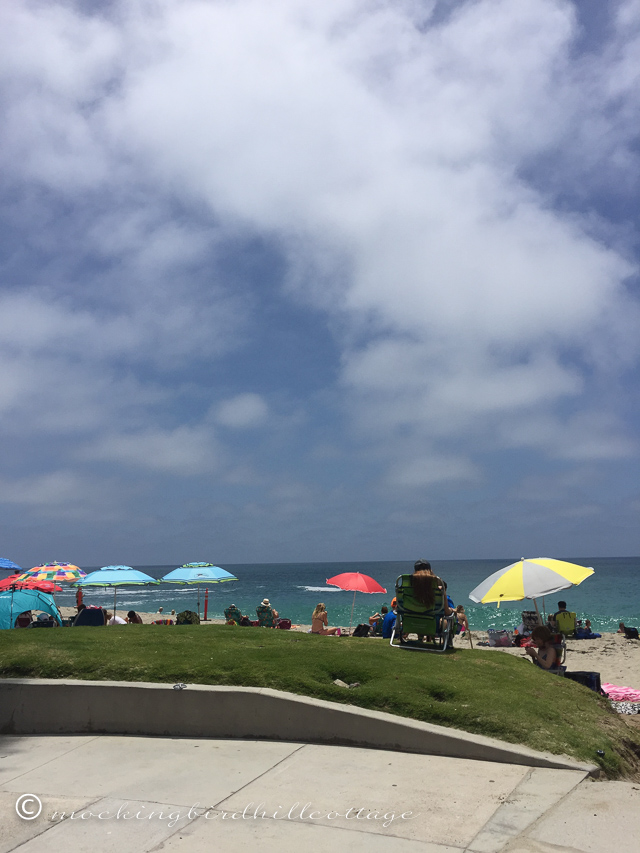 The beach near Laguna Beach on the Pacific Coast Highway.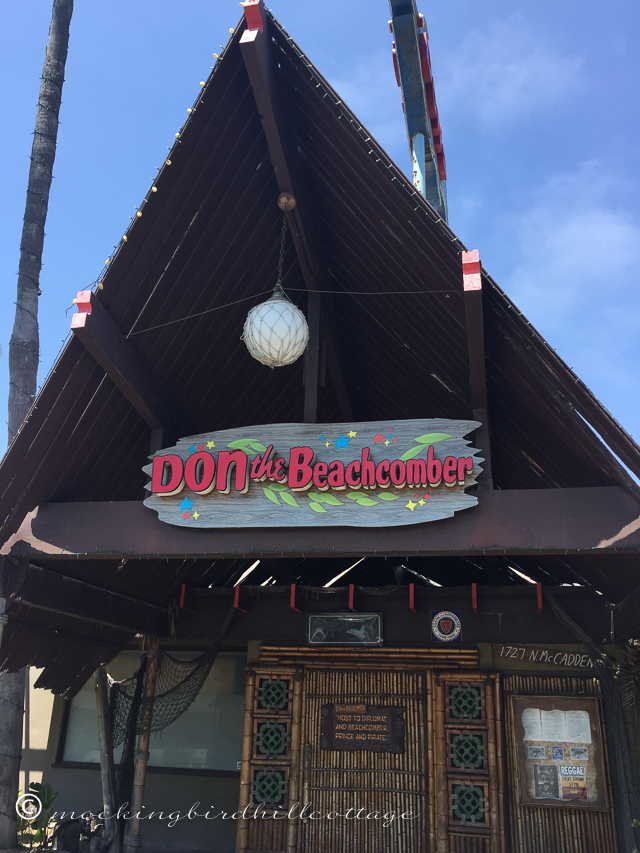 As you might imagine, we hit the brakes when we saw this sign.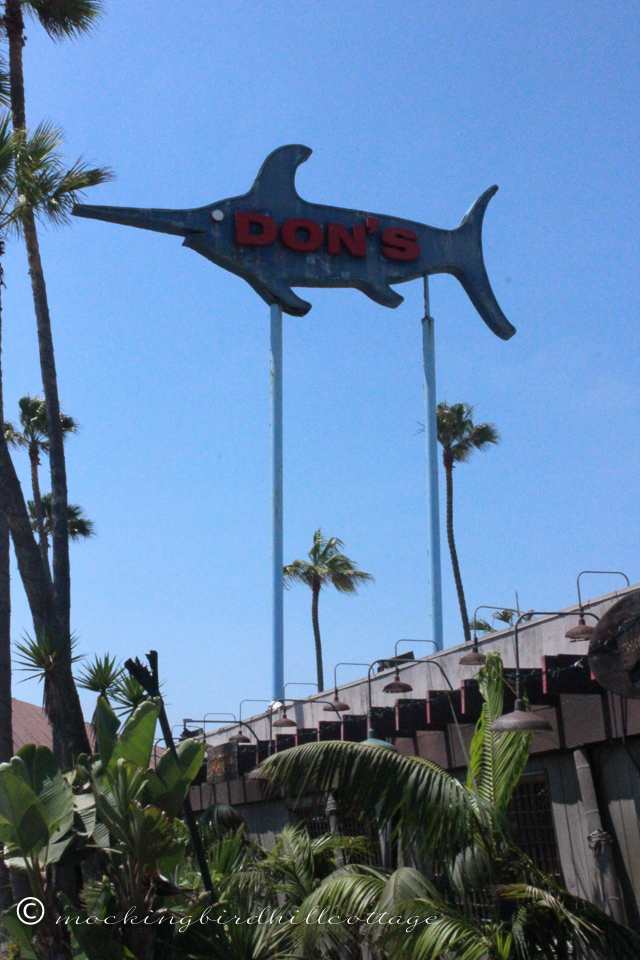 Don was hoping they sold t-shirts, but alas, they didn't.
We went through countless little towns. As we were traveling through the South Bay area of Los Angeles, I looked up to see this sign: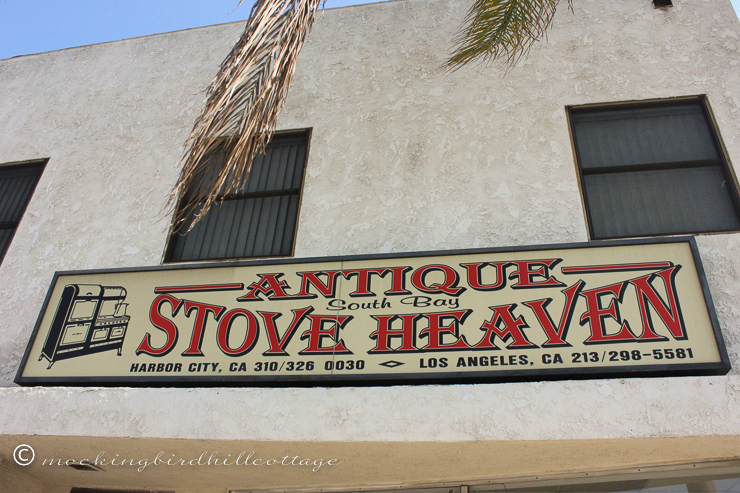 As my shriek echoed through the car, Don took his cue and turned the car around.
I've heard about Antique Stove Heaven for years. This well-known little shop restores vintage stoves and yours truly has wanted an antique stove for YEARS.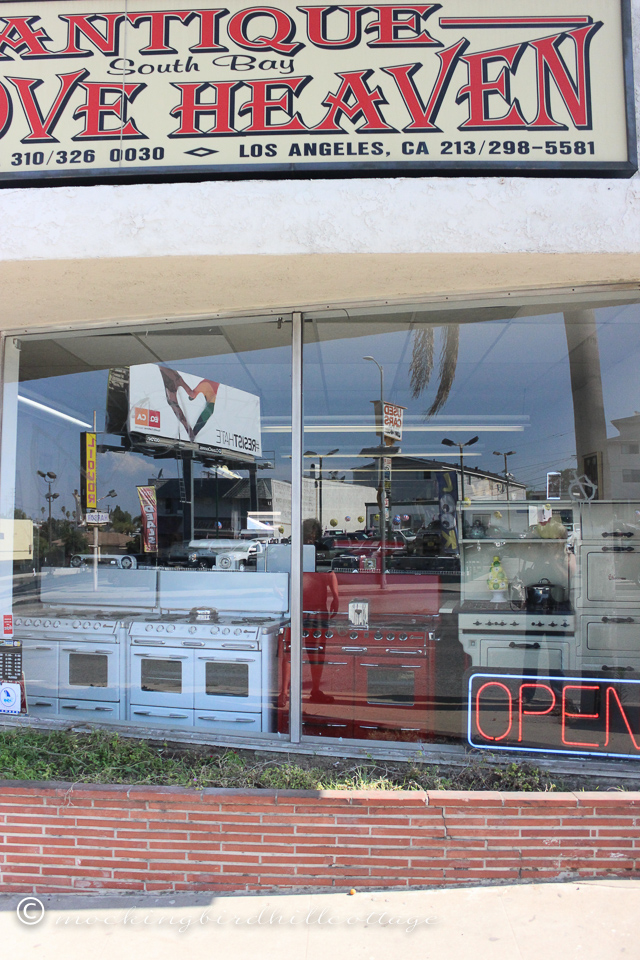 EEEEEEEEEK!
We went inside to find a funky shop, short on decorative appeal, but long on beautiful old stoves. Marcos, who was working there yesterday, restores many of the stoves and he spent a lot of time with us, explaining the process, taking us on a tour, letting us pet his cat and his dog. We learned so much.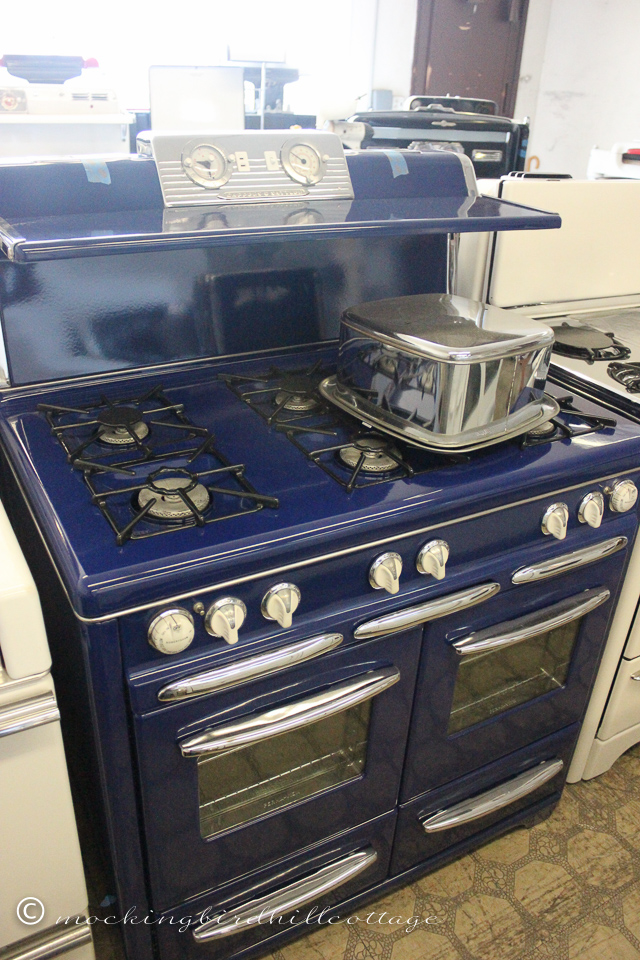 Could you die?
Here's the big news. Don has fallen for these beauties! We've fallen in love with this one, specifically: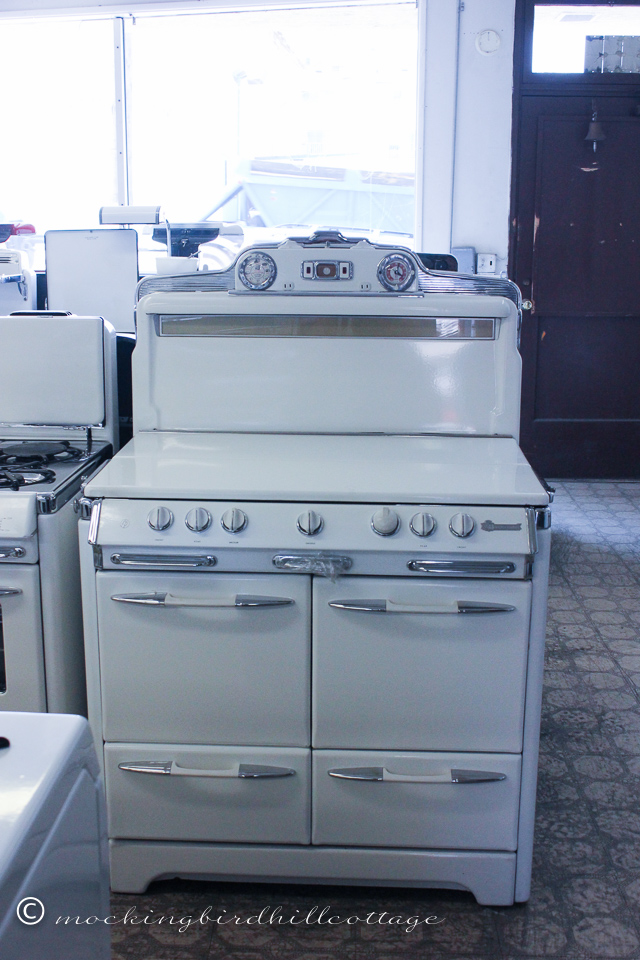 An O'Keefe and Merritt from the mid-fifties. We also like the one to the left.
Here it is with the cover up and converted to a shelf: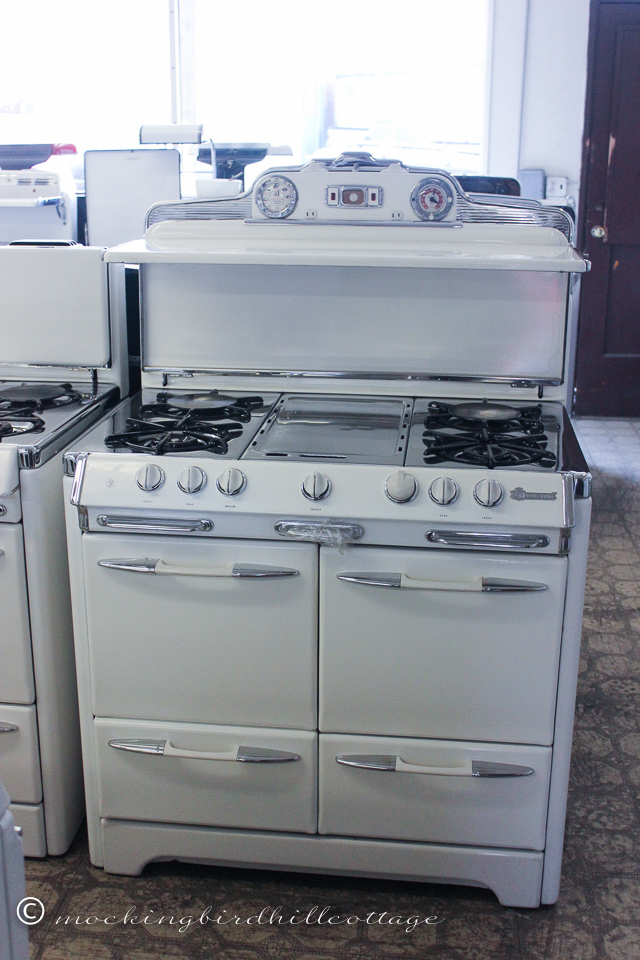 See those white protrusions at the top above the clock, etc? Salt and pepper shakers.
We're very serious about this baby. We would have to have it converted to propane, but Marcos told me they do that all the time.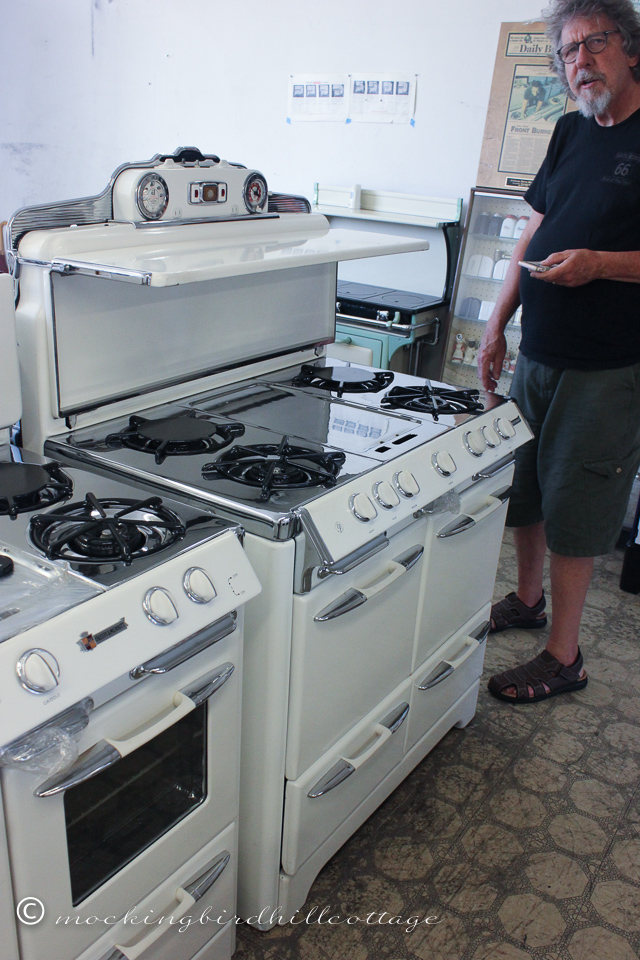 What do you think Don was saying to me here? (I'm not sure, but this photo makes me laugh – also, he's holding my phone for me.)
After our time at Antique Stove Heaven, we drove toward Santa Monica, where we stopped, put on our bathing suits, and jumped in the Pacific Ocean.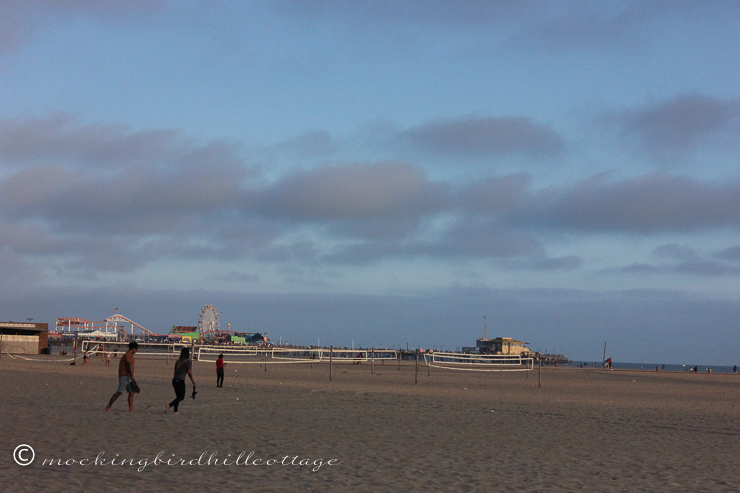 That's the famous Santa Monica Pier in the distance.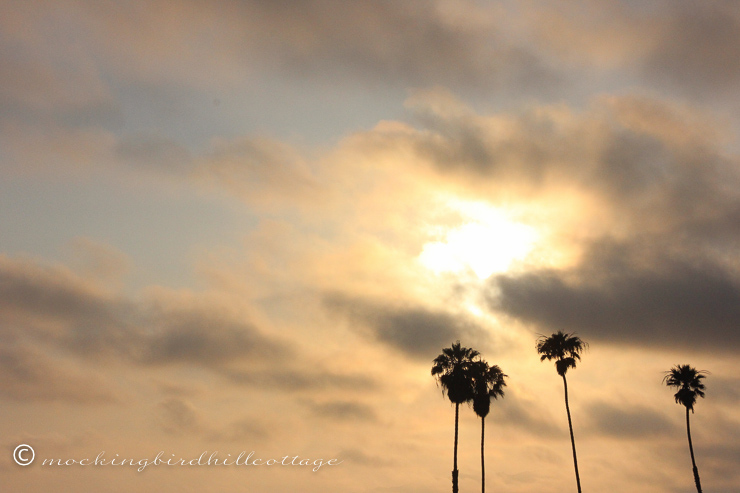 Don did a little body surfing, I played in the waves…it was glorious.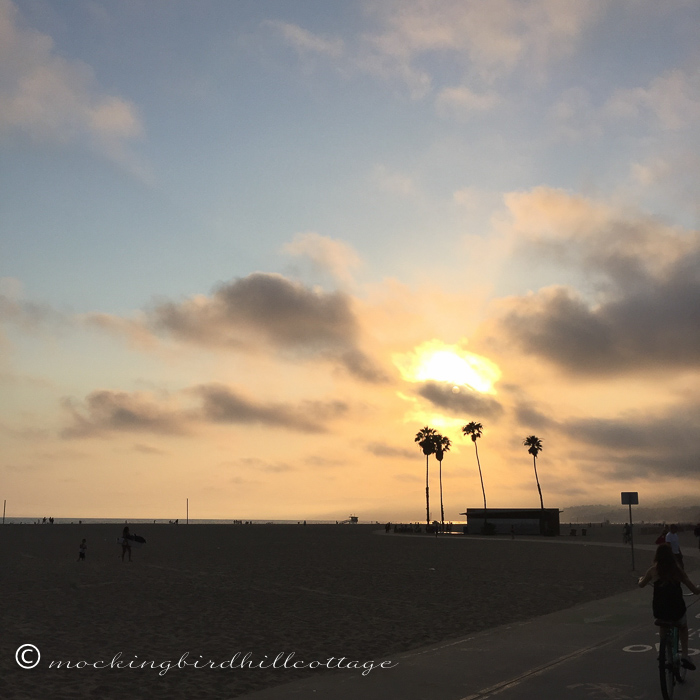 Then we drove through stunning Malibu.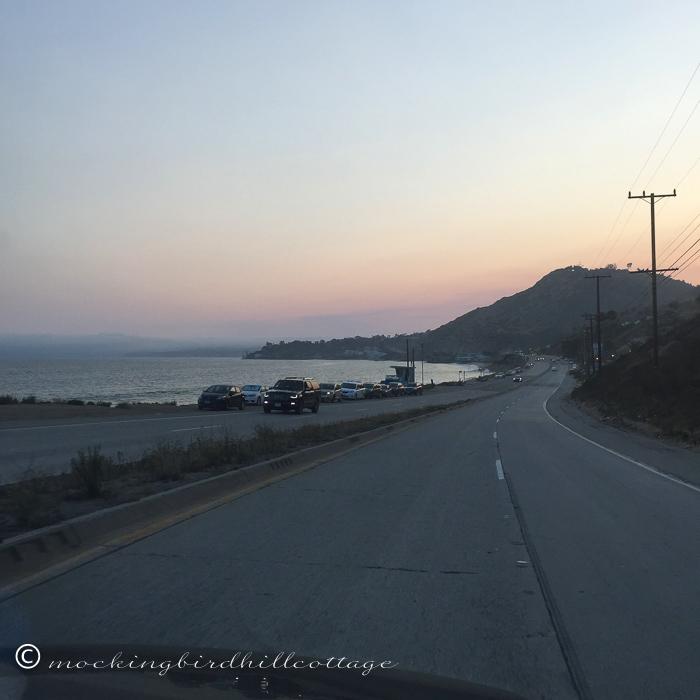 We stopped at a lovely, intimate Italian restaurant and had a delicious meal. And then we drove for quite a while  until we found a motel for the night.
Today: More driving up the coast of California.
Happy Tuesday.