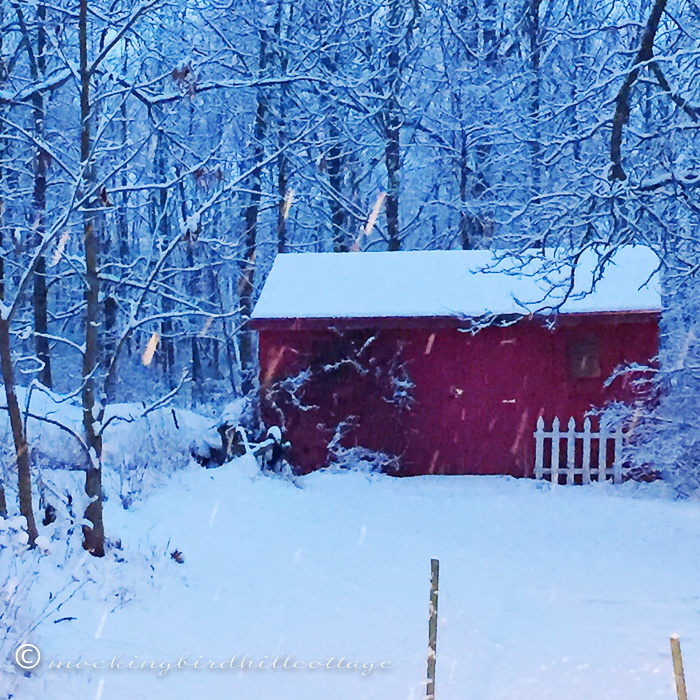 The scene at 7 am this morning. Those slashes of light are snowflakes falling to the ground.
I sort of knew it was coming, but didn't realize it would be anything more than the 'snow showers' predicted a few days ago. I think we've got about 2 inches – maybe less – out there. And it's going to rain tomorrow, so it will be gone very quickly.
Pretty, though!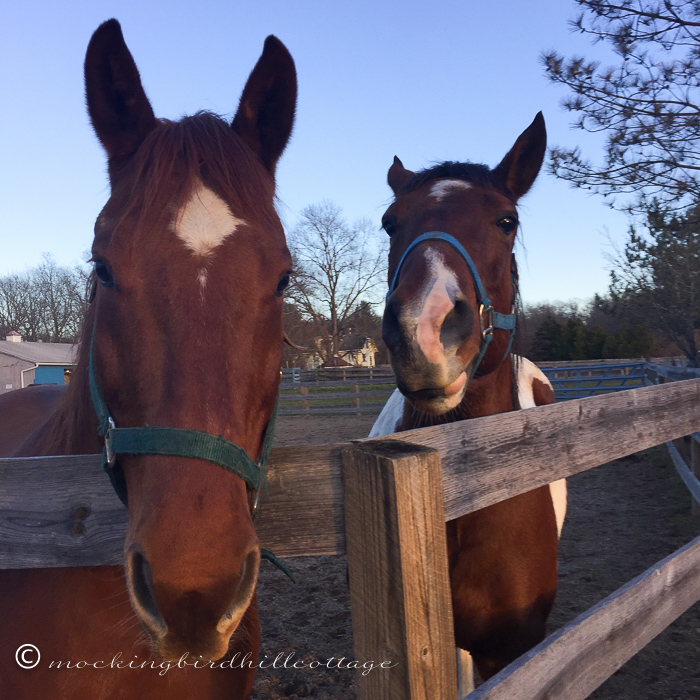 We stopped to visit the horses yesterday.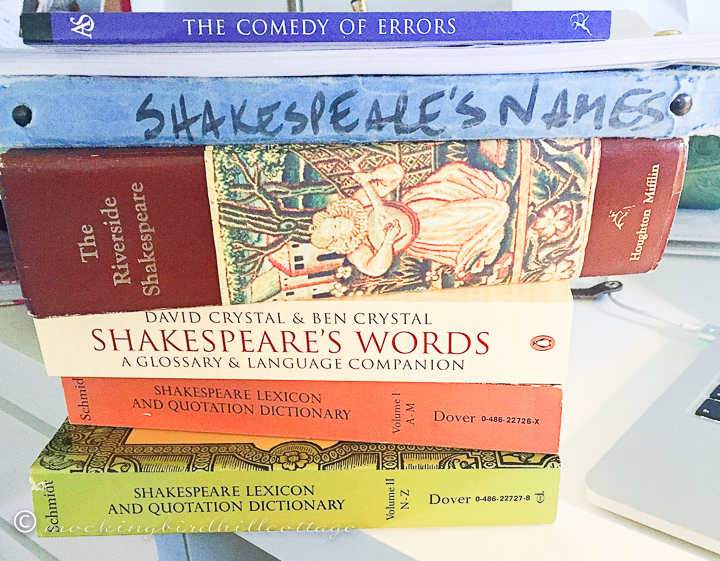 But only after I finished working on Act 1 of The Comedy of Errors. Today: Act 2. Maybe even Act 3!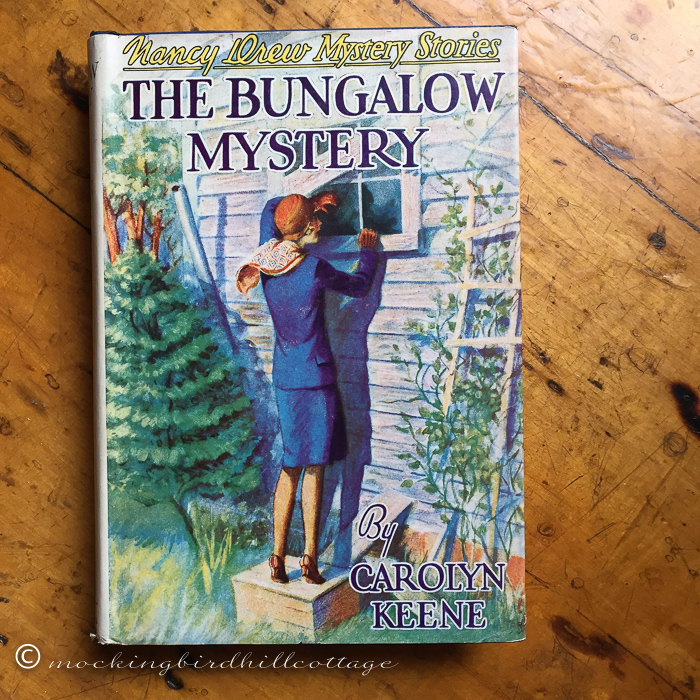 This was in the mailbox on Saturday. Another Russell H. Tandy cover illustration on The Bungalow Mystery, #3 in the series. This may be my favorite so far. I love the hat and suit that Nancy is wearing and the way she's standing on the tip of her toes to see into that window.
I've done that myself!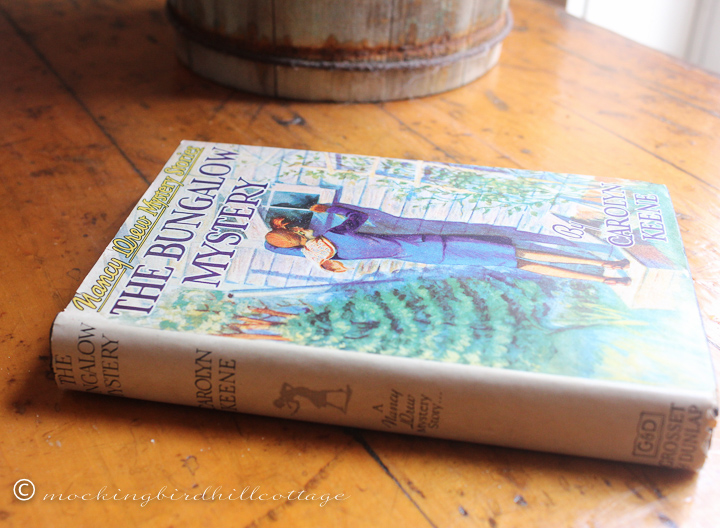 I'm getting such pleasure from the "hunt." Finding the books in unexpected places, in antique shops, in used bookstores, searching on Etsy and eBay – it's all such fun. It's the same way I feel whenever I'm on the hunt. Speaking of which, I haven't been hunting for Roseville Pottery lately. It's been pricey, with only a rare piece or two that is priced low enough for me to bid. I check in about once a week. And, unless something knocks my socks off, I have about all the McCoy Pottery I need or want, somewhere upward of 60 pieces. That isn't to say I might not buy a piece or two, but only specific pieces that I've always wanted to add to my collection. Otherwise, I'm done.
But there's still Wallace Nutting and Maxfield Parrish. And maybe an elusive Snow White and the 7 Dwarfs egg cup from 1939. So far, when they come up for auction, which is rarely, I'm always outbid. Curses! I would love nothing more than to add a few more to my collection.
I'm fascinated by collectors and what they collect; what intrigues them, what ignites that collecting passion. I know I've asked this question before, but how about an update? Tell me what you collect. Maybe it's something you collected long ago and have since passed on or sold (I did that with vintage Fiesta) or maybe it's something that you have long collected or maybe it's something that recently struck your fancy! Are you still collecting or have you decided to thin out your collections? Where and how do you display your collections?
I'll share my current list: anything Bakelite, egg cups – especially children's figural egg cups, McCoy Pottery in those sherbet McCoy colors, Roseville Pottery, books, Wallace Nutting tinted photographs (my most recent passion), Maxfield Parrish prints, vintage china and pottery, vintage Shiny Brite Christmas ornaments and vintage Nancy Drew mysteries with cover illustrations by Russell H Tandy, and miniature pottery. That's all I can think of at the moment, though I'm sure I'll think of something else as the day goes on and add it to the list.
Happy Monday.