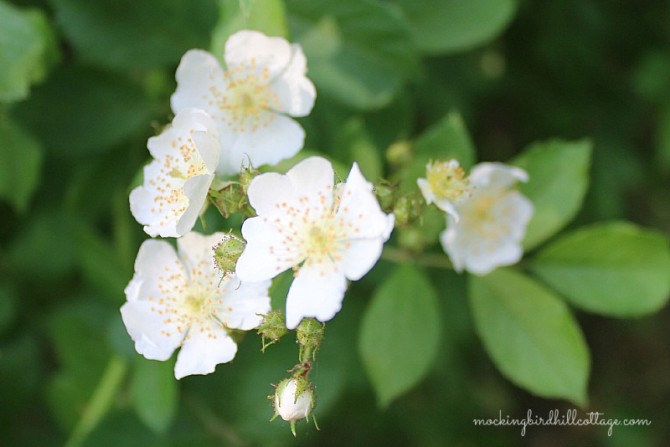 Wild roses are everywhere on this property. Normally, they are a pain in the tush because they grow with abandon and have thorns. Normally, I curse them. But for a week or two in the spring, they bloom and everywhere I look there are billowy tufts of tiny white flowers. And for that week or two, I bless them.
Delicate. Beautiful.
Yesterday was simply gorgeous with temperatures in the seventies and a gentle breeze. I was a bit down, still am, so I comforted myself with time on the porch and the funky patio. I listened to the sound of the birds – I so wish I could identify all the different chirps and calls – and watched them flit and fly all over the property. I heard a woodpecker up in the catalpa. In fact, I hear him now. But every time I tiptoed to the tree, that little bugger took off. He knew I wanted a photo of him.
I heard the cicadas, but only for about 30 seconds here and there. Cicadas have to compete with the noise of traffic on our busy country road. I am still finding some newly emerged cicadas here and there on the property.
A view of the house from the back forty.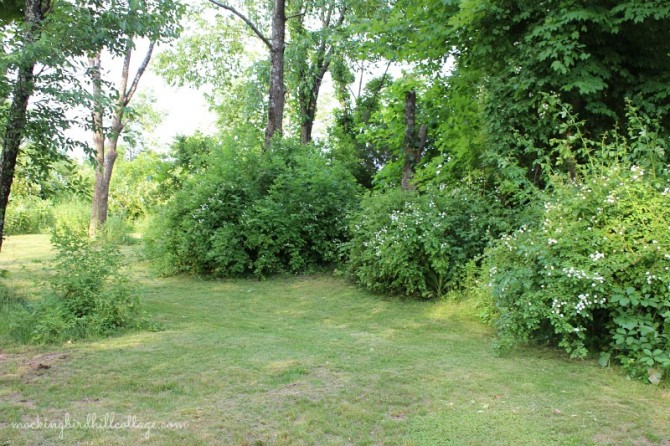 Part of the back forty.
I sat on the porch glider and looked at my gardening journal. I don't keep it up like I did when I first established this garden seven years ago, but reading it helps me to realize how far the gardens have come. I am reminded about the plants that thrived here and the plants that mysteriously failed or simply disappeared. More on that in another post. I read my current Deborah Crombie mystery. And this girl kept me company: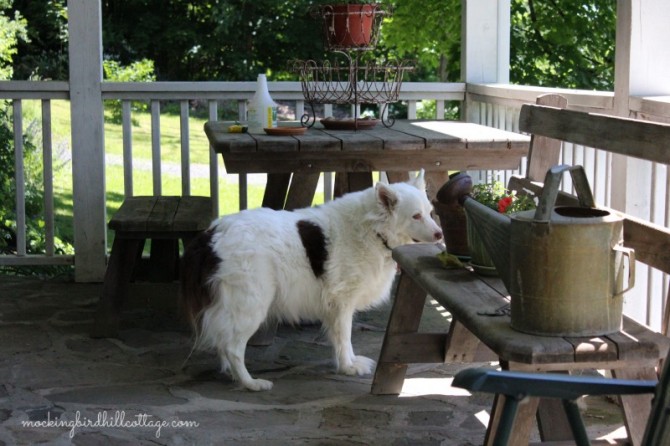 She spends an awful lot of time sniffing here and there. Her nose reminds me that other critters pass through this porch: cats, chipmunks, squirrels, bunnies, mice.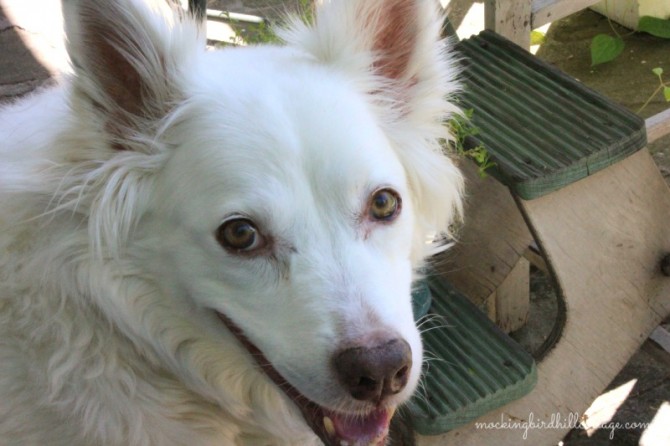 That face. I absolutely adore that face.
By now I think you know that I am more than a bit uncomfortable with the whole idea of tooting my own horn. Fortunately, I don't suffer from that little malady when it comes to my husband. I briefly mentioned yesterday that his new album is available for download on his website. Don has a website that covers both his acting career and his music. I have a website for my professional work. (And you thought you knew everything about me!) Anyway. His new album, Out Beyond the Breakers, was recorded in our friend Rob's incredible studio while Don was working in San Diego earlier this year. It consists of 14 new songs. If you're interested, you can download them individually or as an album.
Some of my favorites?
Don't Tell Me Heart
I've Got a Love (makes me cry)
Adios New York
Say It Twice
Guess I Still Get Crazy
She Saves Me
No pressure. Since many of you have told me how much you like his music, I thought I'd share this with you. If you're interested, click on the link and then click on Music/Shop on his homepage. While you're there you can see some photos of him in various acting roles and read a bit more about him. He's an interesting guy, that husband of mine.
This is shaping up to be a long post! Since they are here for such a short time, more peony photos: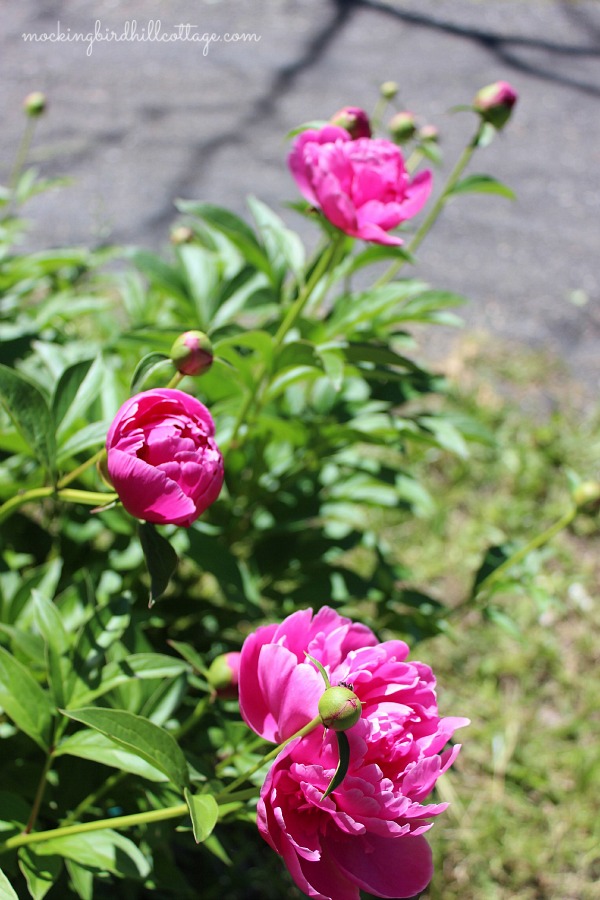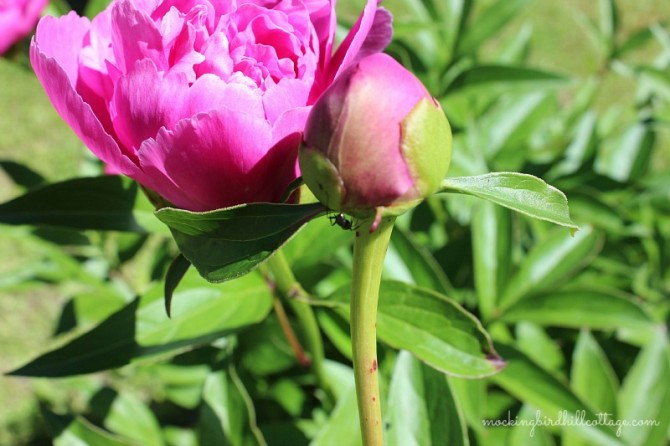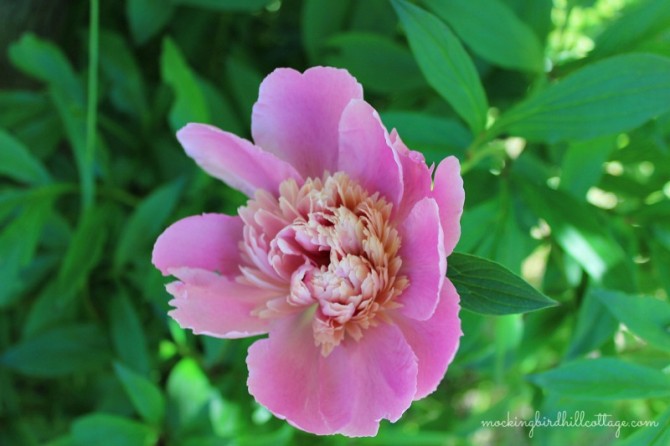 Love to you all on this Wednesday.