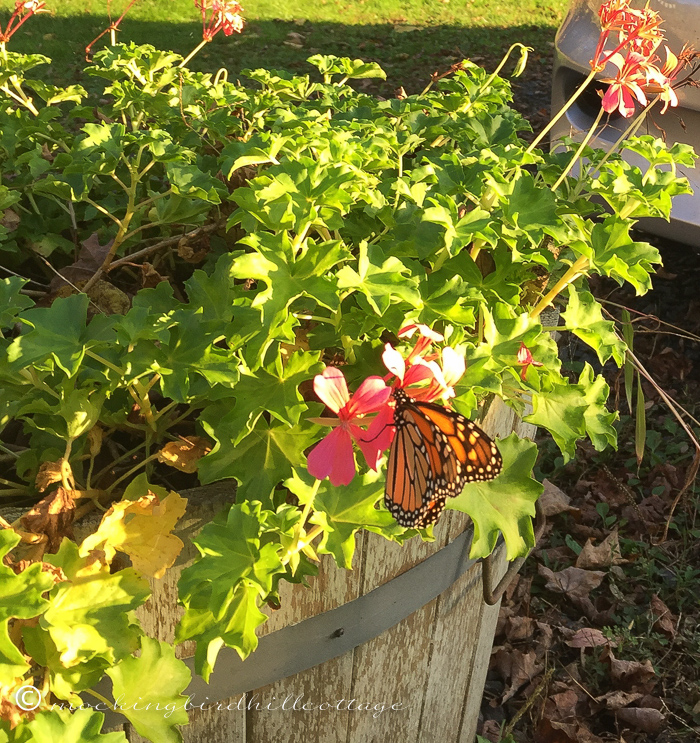 This Monarch has been hanging around off and on for the past week. There may be two of them; I thought I saw another one in the distance yesterday. I love Monarch butterflies and as I said on Instagram, I'm not sure if these Monarchs come from our milkweed or if they're passing through on their way to warmer climes. I'm simply happy they're here and that I have flowers still in bloom that they like. They're not interested in morning glories, but they love the geraniums and the zinnias.
I feel a special spiritual connection to them.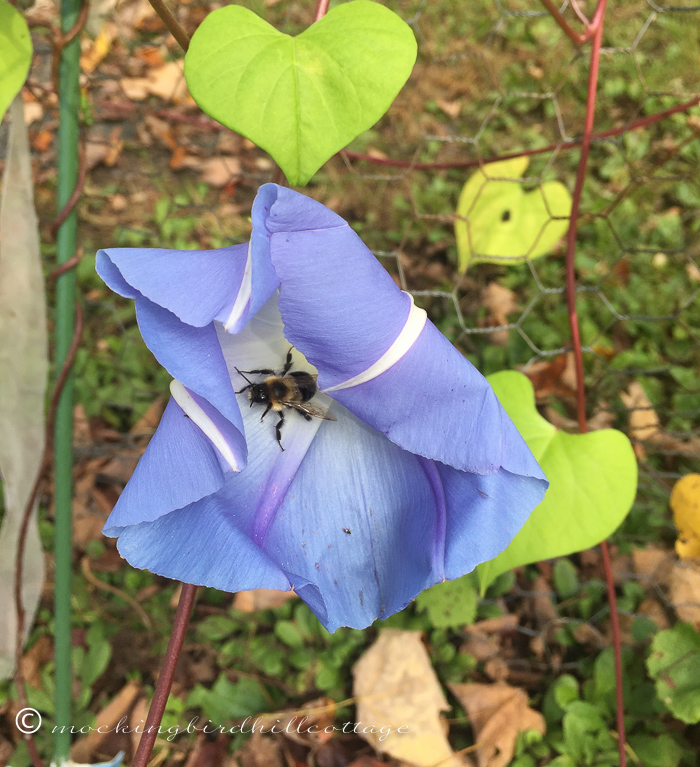 In the meantime, the bees do  love the morning glories!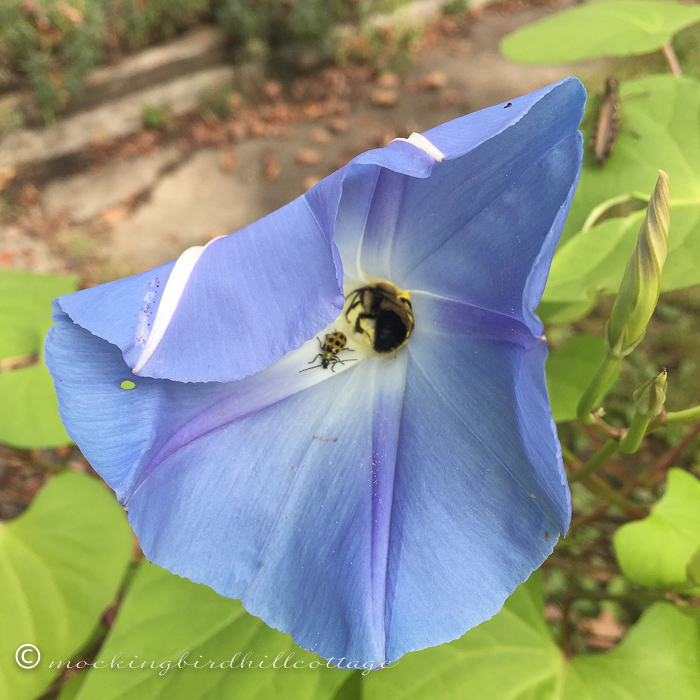 I wonder what that little bug is? Such distinctive markings! The bee just ignored the bug and climbed right in the center of the morning glory.
My unofficial count today (from inside the kitchen) of morning glories is 32 in the memorial garden. I have yet to count the blooms in the chicken wire fence garden.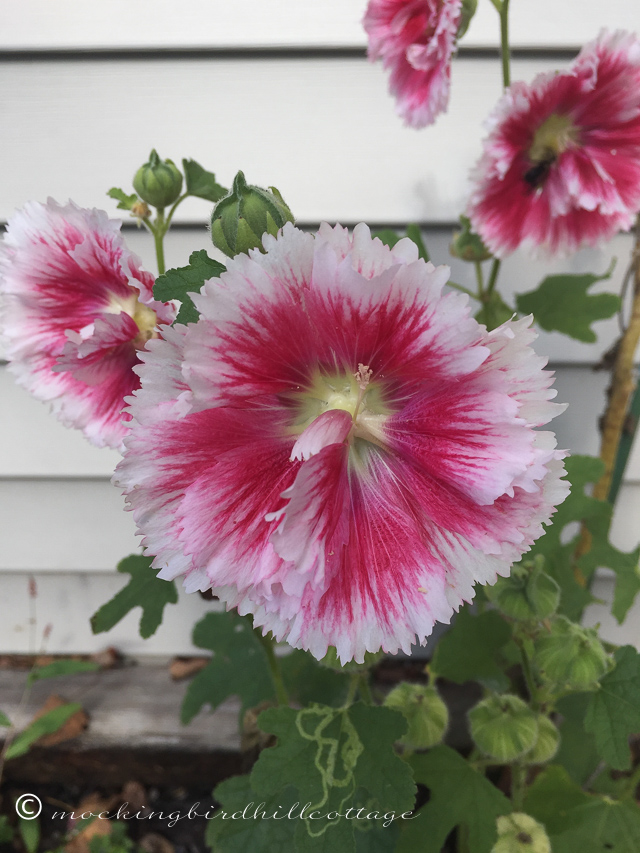 The hollyhock is still going strong. What a winner this one is! Beautiful.
Today: recycling, and an overdue oil change. And some errands, of course – when aren't there errands?
Don's got sinus problems or a cold. He's stuffed up and isn't feeling tip-top, but he's hanging in there. As he said, "Better this week than next!" – 'cause I'm headed to New Orleans next week! I have a lot to accomplish before I leave next Thursday. Chop! Chop!
Happy Wednesday.