A rare post written the night before, but since I'm leaving early on Saturday morning, I don't think I'll have time to dash off a post then. I'm heading to the Miniature Show. I have no idea what to expect, but it will be fun!
Today, which will be yesterday when you are reading this, I managed to finally get to the post office. Two packages were there for me.
One was from reader Carol, who wanted to send me a Nancy Drew book that she had. I was thrilled when I opened the package and saw this: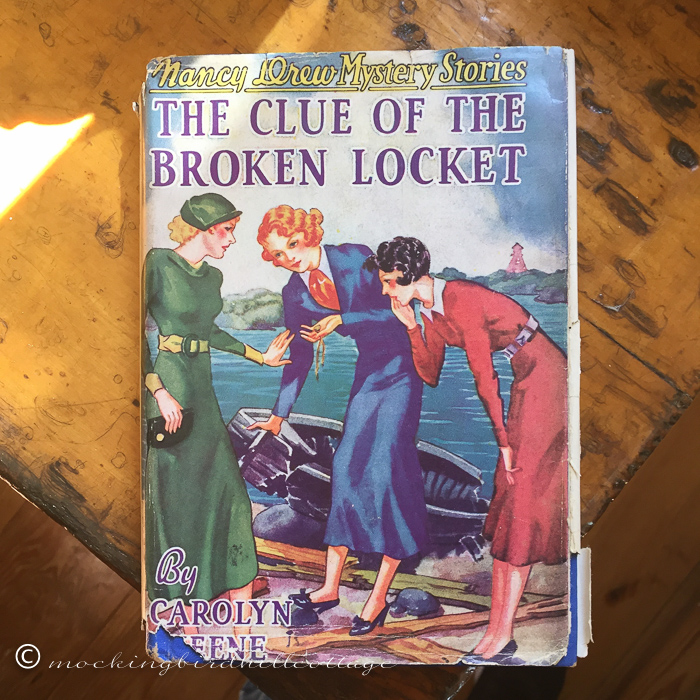 I only have to get five more of the Russell Tandy illustrated covers to complete my collection and this one, The Clue of the Broken Locket, has proven to be illusive and/or wildly expensive. And here it is, sent to me as a gift by Carol.  Isn't that a great cover illustration?
Thank you from the bottom of my heart, Carol. I am honored you would think of me. This will be a treasured part of the collection. Bless you.
As if that wasn't enough, dear reader Nora told me she wanted to send me something in honor of Stella. In fact, Nora's card was addressed to both Stella and me.
Inside the package were two vintage aprons. This one, with beautiful hand embroidery. Isn't it stunning?
And this one: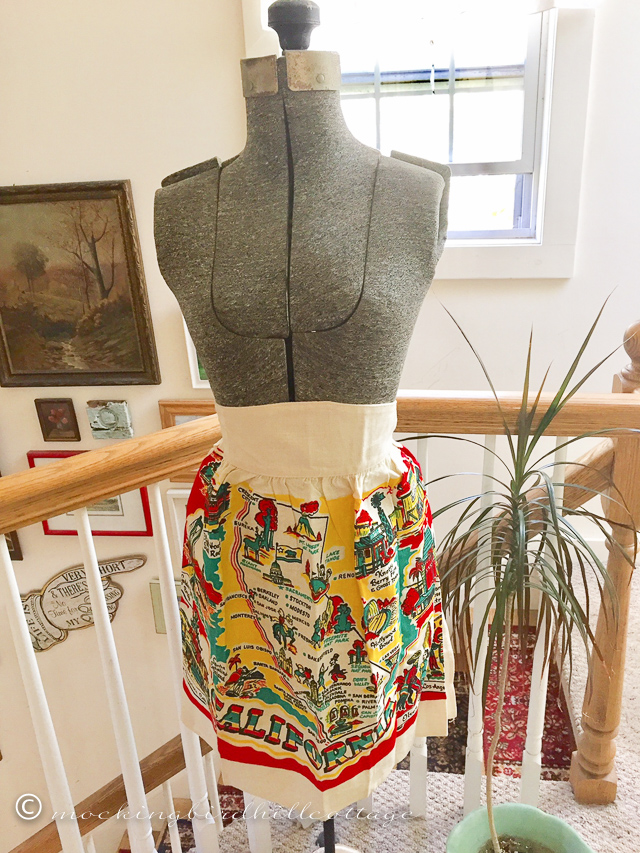 With the map of California! How perfect for Stella, since a trip up the coast of California is what brought us to Antique Stove Heaven and Stella.
What treasures! Thank you, Nora! They are almost too pretty to wear!
My cup runneth over, as I said to Don, when I texted him pictures of the Nancy Drew and the aprons.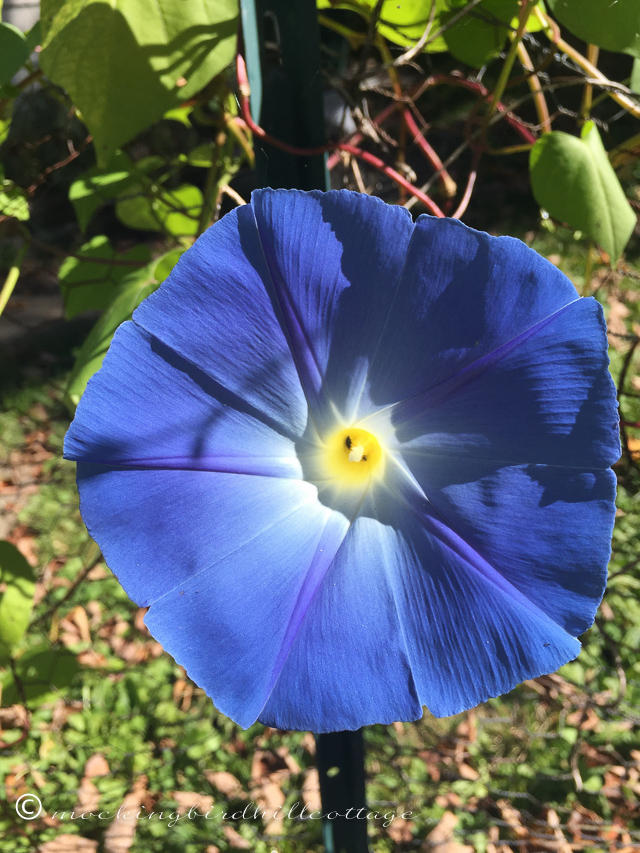 Today's morning glory. A big thank you to Mother Nature for blessing my garden with these beauties as we head into Autumn. I use the word 'Autumn' loosely as the temperature is 89 and humid. Go figure.
I'll talk about the miniature show tomorrow. I can't guarantee many photos as I know that this is an artisan-based show and I've read that some miniaturists don't want their work photographed, which I completely understand.
And Don comes home on Saturday night, which will be very nice, indeed.
Happy Saturday.