I woke up this morning thinking of the twenty million or so people who might lose any health insurance and wondered how anyone with a shred of compassion can crow about that. And I felt despair, which, unfortunately, is still with me.
Apparently, vile comments are not limited to my blog posts about this election. Meredith has received a couple – one specifically – that was so despicable that it prompted her to write a post about those who would presume to attack her. I'm her big sister, so I had to comment. I'm protective of her. That's my job as big sister, even thought the truth is that she is strong and mighty.
You'd better not mess with my sister. I will not put up with it.
I am enormously proud of her. She is a giving, loving, generous woman who practices love, not hate. So don't mess with her, commenters, or I will  come after you.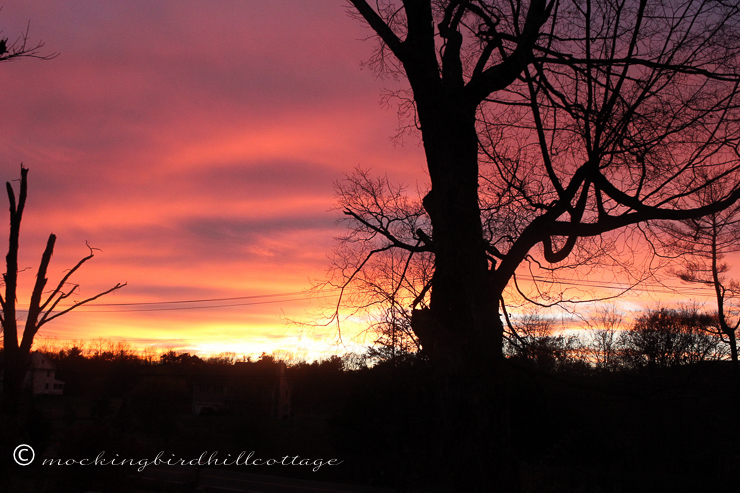 Last night's sunset.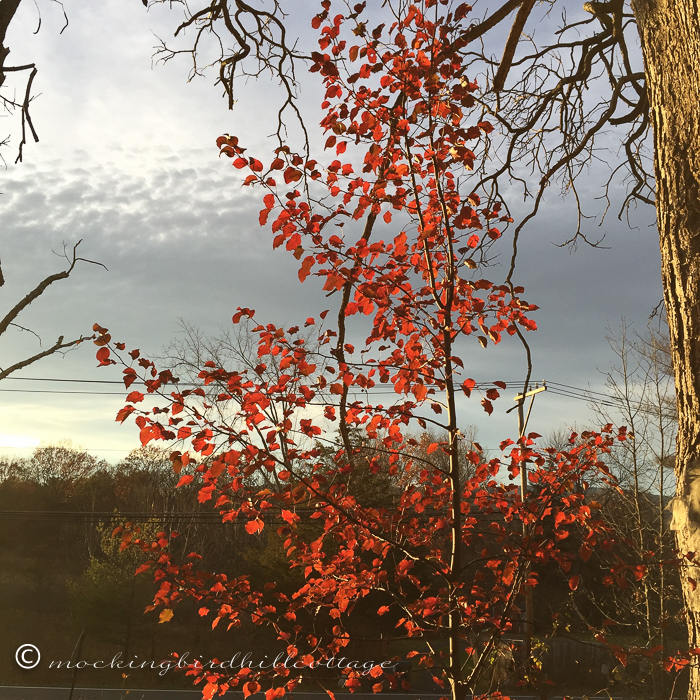 In our yard.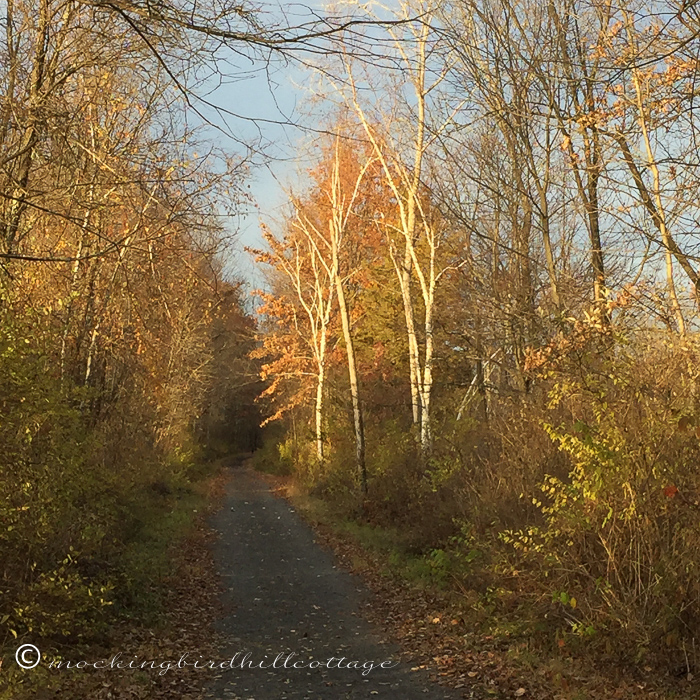 On our walk.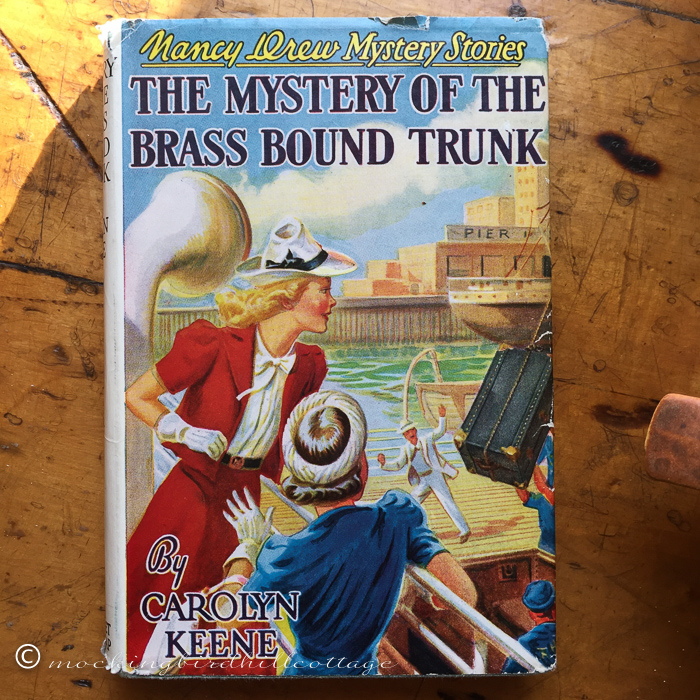 My friend Barbara contacted me yesterday. She has a copy of The Mystery of the Brass Bound Trunk. Since I already have a copy (pictured here) she suggested giving away her copy to the runner-up in the current giveaway. Huzzah! Isn't that great? So I'll pick two winners. #2 will get The Mystery of the Brass Bound Trunk, sent to you from Canada by wonderful Barbara.
This giveaway just got more exciting! Remember to leave your comments on yesterday's post and I'll pick a winner on Sunday night.
Let me add this: If that man and Paul Ryan and Mitch McConnell do what they want to do, Social Security, Medicare and Medicaid will be in danger. My nephew needs Medicaid for his care. Don and I could not survive without Social Security and Medicare. We simply couldn't make it. We barely make it with them.
And one more thing: Think about wearing a safety pin. Here's why, in an article on The Huffington Post. I know I will be wearing one. As will Don.
Remembering Veterans today, including my dad, a decorated veteran of WWII. A never-ending prayer for no more war.
(Trying to be) Happy Friday.