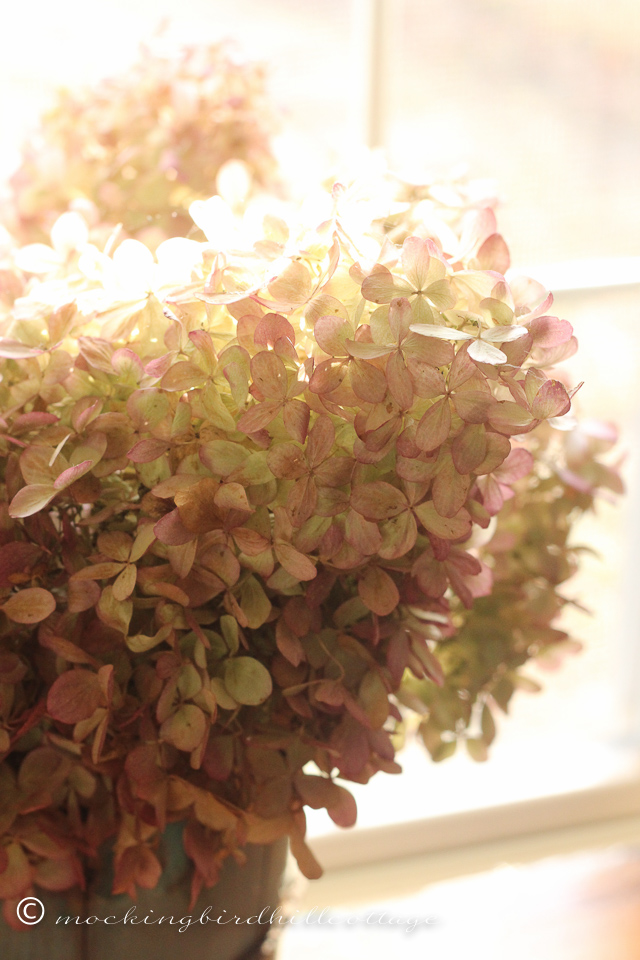 On our second gloomy day in a row, I thought a sunny picture would be in order. Hard to believe, but I just took this about 3 days ago.
Low-key is a perfect description for life here in the cottage these days. After my spurt of energy sorting and purging the closet on Thanksgiving, I have reverted to my inclination to be lazy. I did rouse myself to drive to our local jeweler yesterday to get the battery in my watch replaced – a favorite watch that I had lost track of, but found – you guessed it – in the midst of my cleaning and sorting on Thursday.
And, on high alert, I stopped at the grocery store to get some more Peet's French Roast. I'm not exaggerating when I say we go into a mild panic at the thought of running out and finding that our closest store is also out.  And that has happened, my friends. It isn't pretty. We've tried just about every other French Roast out there, most often when we have no other choice, and while some are okay, none equal Peet's.
Don't you think Peet's should hire me as a 'brand ambassador?'
I've been reading the latest Lee Child, but – and I'm going to be frank here – I'm just not that into it. That is the first and only time I have ever said that about one of his thrillers. This one takes place in the past, when Reacher was still an enlisted man, and the premise is intriguing, but for some reason this one just seems too formulaic. Maybe it's my mood, maybe because I've read all of the Reacher series, but I'm having to force myself to finish. I will finish, if only because I bought the darned book, but it is definitely not my favorite.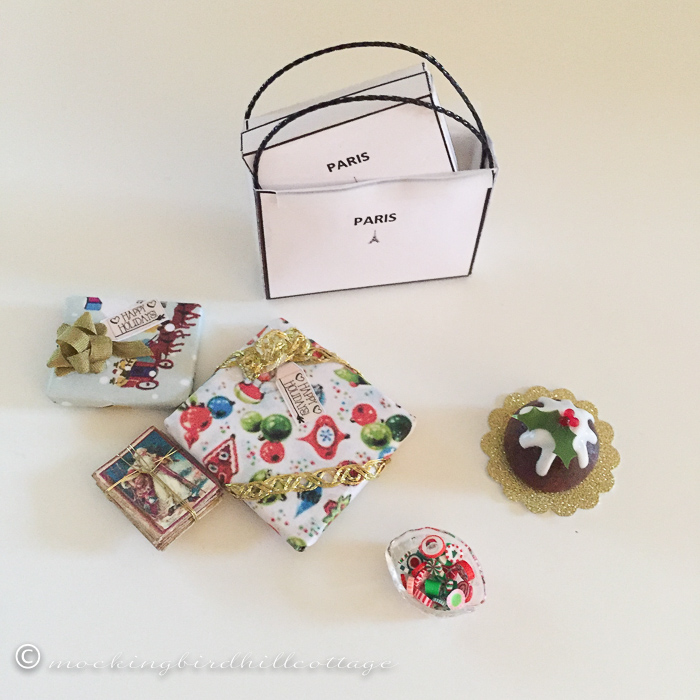 The latest SquintBox, which arrived in yesterday's mail. The theme is 'Good Cheer.' Christmas presents, holiday cards, a shopping bag and box from Paris, a Plum Pudding Cake, and a glass bowl of holiday candies. My stash is growing monthly due to this neat subscription service!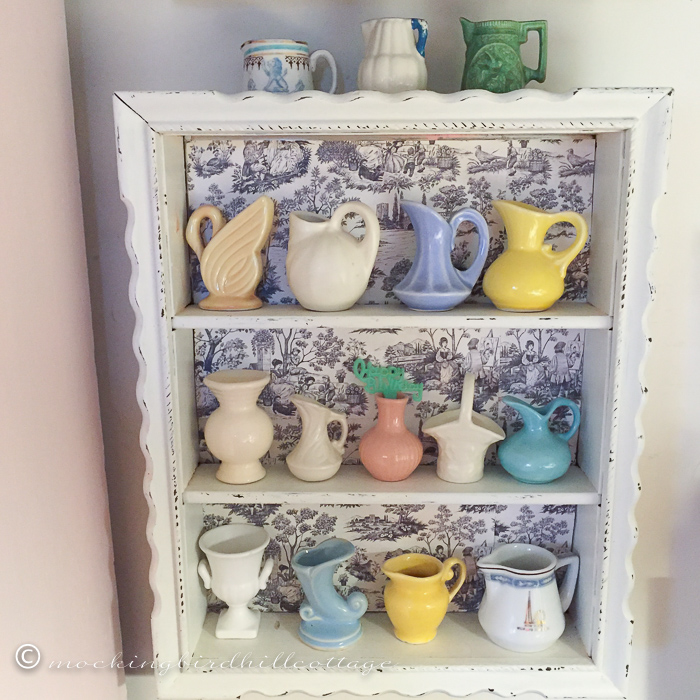 Mini Pottery collection update. I've had to move some of the pieces to the top of this shadow box because I'm running out of room! (I'm not complaining.)
We watched Top Hat  on TCM yesterday. As the world's biggest Fred Astaire fan – really, I am! – I've seen this movie many, many times. But I never tire of it. I've been an Astaire fan since I was a kid. There's not much I don't know about him. My dorm room and student apartments were dominated by a huge poster of Fred and Ginger dancing Cheek to Cheek, Ginger's infamous feather dress looking gorgeous (and somewhat dangerous for Fred, as feathers flew everywhere.)
In times of stress and worry, which, let's face it, this particular time is, a Fred and Ginger movie is the perfect prescription. There's a reason their movies were such a hit during a time when the country reeled from The Depression.
Another movie that makes me happy? Tootsie. And that's on TCM tonight at 8.
Another happy thing: our new weekend home delivery of the New York Times. I signed up for it at the beginning of the week. We now get the Friday – Sunday editions delivered to our little cottage. And they're out there on the driveway early! We get up around 5:30 or 6 and the paper is already there.
I'm making good on my promise to subscribe to a newspaper or two as well as magazines that feature investigative journalism. Supporting a free press is imperative.
Happy Saturday.