As I said in one of my comment replies this morning, when we have a sunny day, we are sure see a rainy day follow. Today is that rainy day. Heavy rain fell during the night. Now, it's just damp, soggy and gray.
I was at the book store the other day. I found the one remaining copy of the new quarterly; Quiltfolk.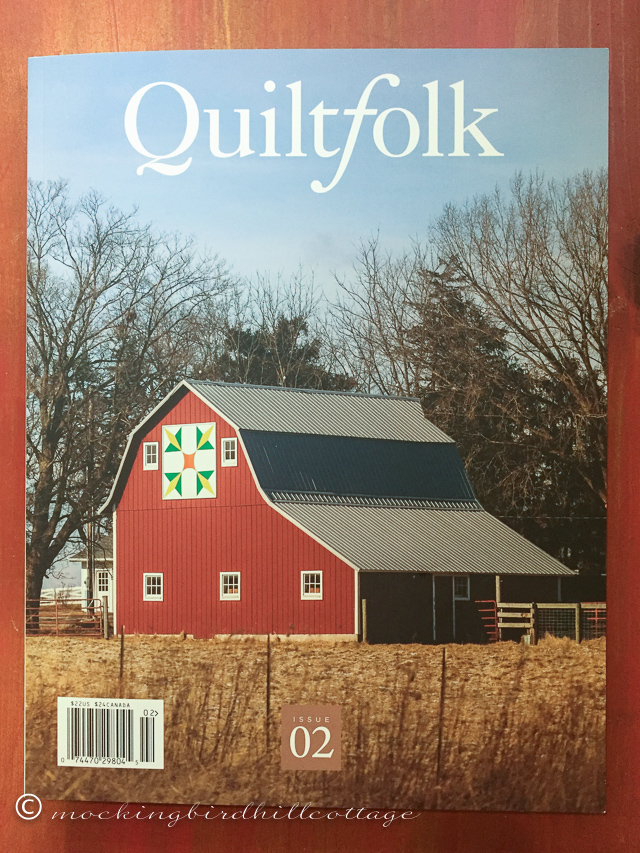 The first issue was focused on quilter and quilt shops in Oregon. This one is about Iowa. I've peeked at it, but am saving it to read this afternoon, preferably with some hot chocolate. It's really beautifully photographed and written. No ads. That makes it pricey, but it's such a treat. If I can swing it, I think I'll subscribe.
I ran errands yesterday and then went to a meeting last night. The residents in this area have recently found out about the sale of some land to a developer who wants to erect cabins (both summer cabins and year-round cabins) with a swimming pool, restaurant, tennis courts – you name it – all on the creek that runs through this area and is right across the street from our house. We are banding together to fight it. It's essentially a trendy 'glamping' resort and will bring way too many people into our area, displace wildlife including a prime bird of prey habitat, put a strain on our water supply (we all have wells), cause a loss of privacy for many of us, impact the views that many people moved here for, add light pollution, and the noise will be an issue.
Since the old mill across the road became a distillery and restaurant, we are already dealing with noise issues during the summer that we are going to attempt to measure in decibels. You wouldn't believe how loud it can get with an outdoor reception and a DJ. And this new development also wants to have weddings. Even if they say there will only be a few, we know that once they get permission, it will be out of our control.
We also already have a camping resort just down the road that has been there for years.
Do we need more? No.
All this is impacting the quality of life for residents of our town. Between this and the horrific changes happening in Washington, DC, I'm feeling threatened on all sides.
So, we're organizing, the core group that alerted the rest of us to this has hired a lawyer and we're going to do our best to fight this. And no, we can't afford to move right now, so we're going to fight.
We've lived here almost 12 years and it's only been in the last few years that we've had issues.
Sigh. And many curse words.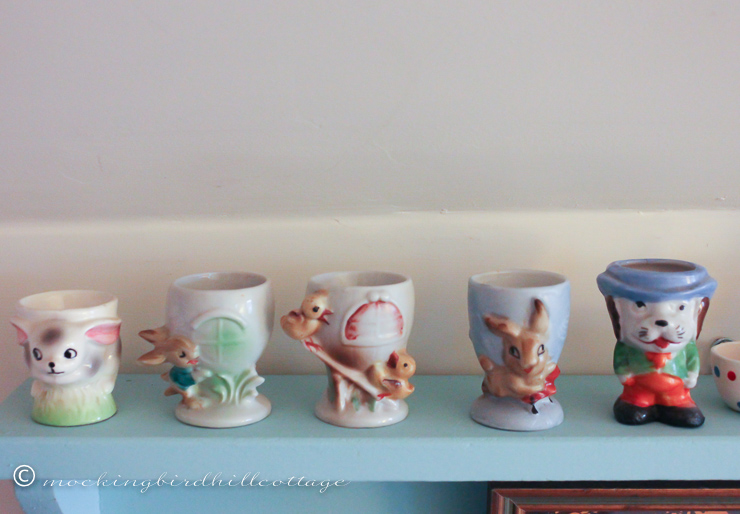 More egg cups. The one on the left is my 'Scoutie' egg cup because it has always reminded me of her.
Happy Tuesday.