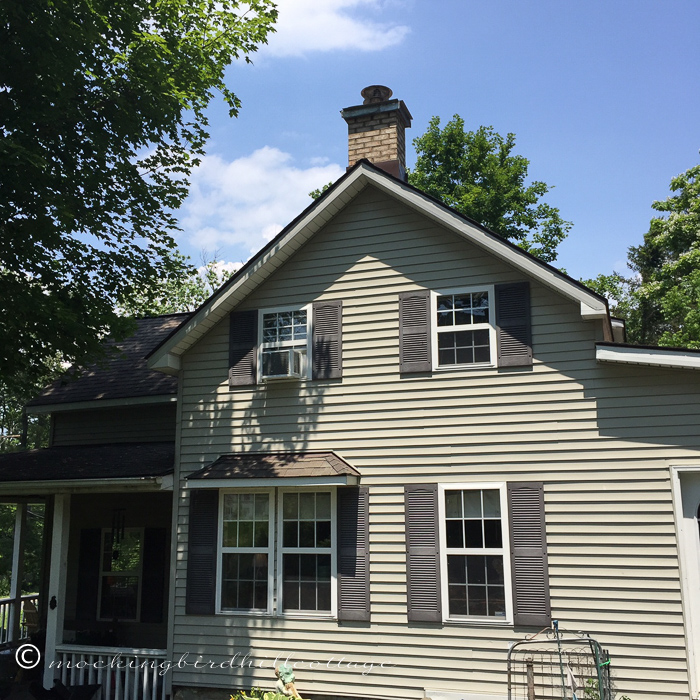 There she be! The newly bricked chimney is finished. The metal you see around the top is a cement mold and it will be removed in a week or so. I wanted the bricks to have a faded look and they do.
No more of the blue tarp that has been covering the bricks for at least three years. We had to come up with the money for this job and that took a while and when we were ready to have it done last year, they were already booked through the season. But they put us on their list for this year and we said goodbye to the tarp and it looks normal again up there.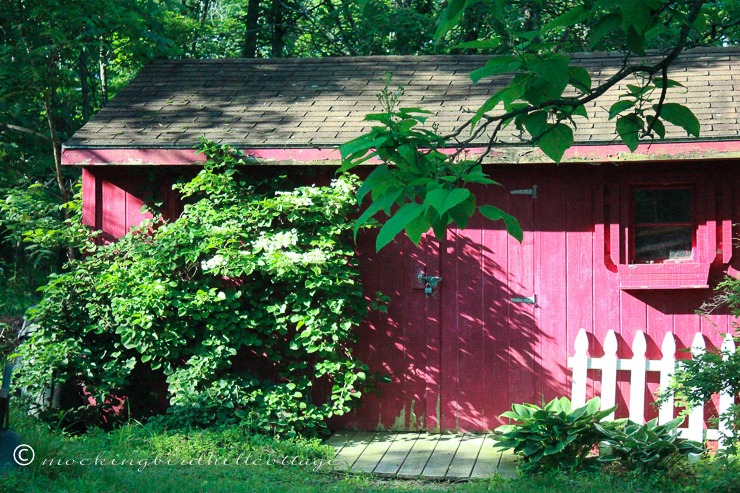 The climbing hydrangea is in bloom. Someday, someday, I hope that it will be completely covered in blooms. I can't get too close to the hydrangea because that's where the nest is that Mama Robin is guarding so closely. I did peek in the other day and I saw two little heads peeking out of the nest. But I backed off quickly because I didn't want to stress Mama.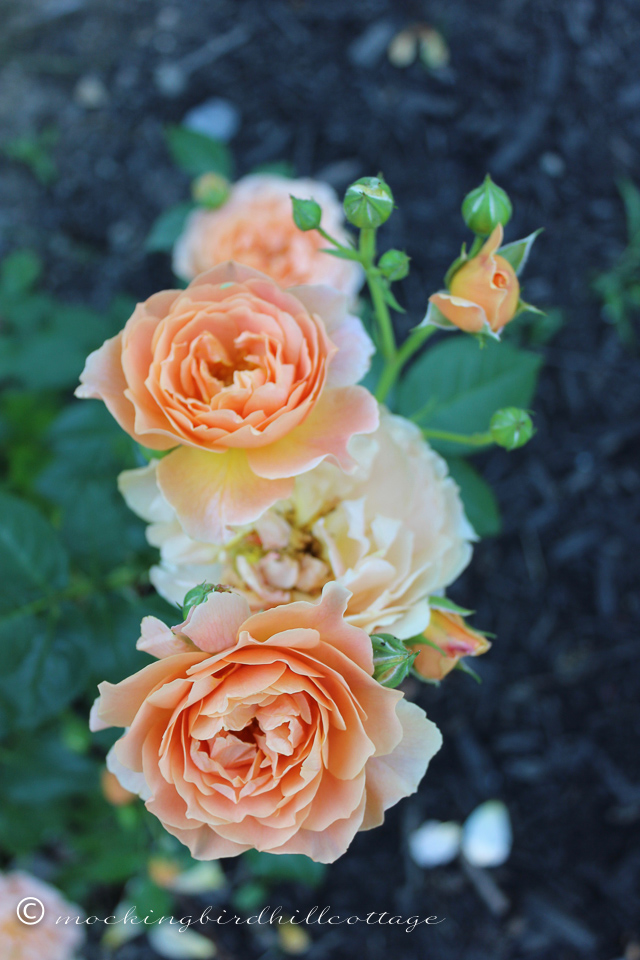 These roses are making me very happy! Bloom after bloom is opening. My goodness, they're gorgeous!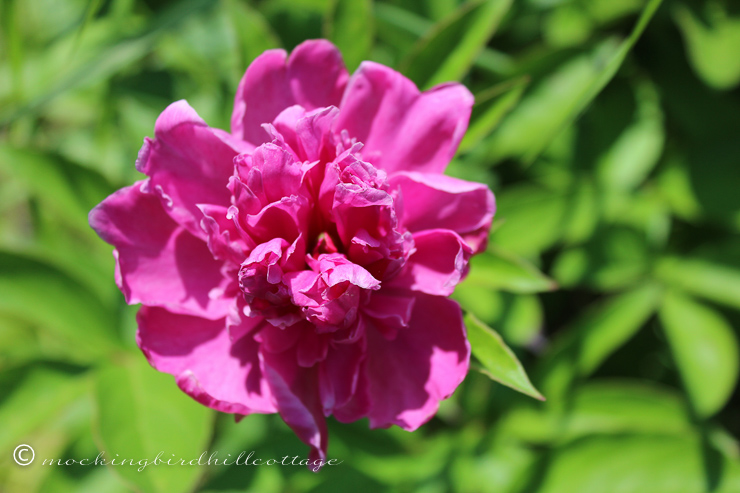 The peonies have bloomed (save one – I'll have to check it today) and are winding down.
The catalpa tree is in full, glorious bloom but it's so hard to get a good photo of it, partly because it's a huge tree and partly because the white flowers, which are everywhere, look like little specks. I'll work on that today. I can assure you, the scent is heavenly.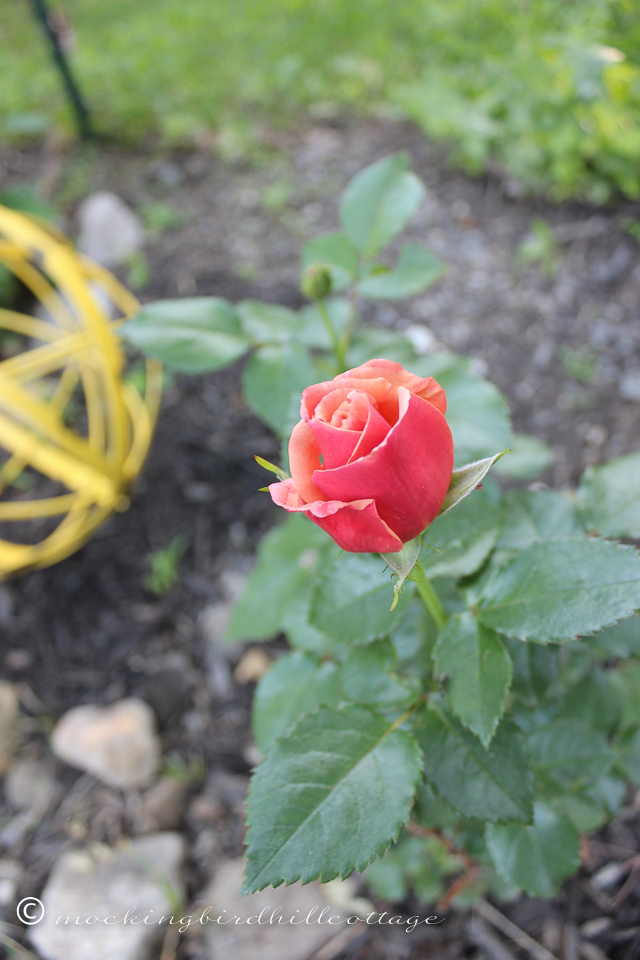 The remembrance rose is starting to open. My cup of roses runneth over.
Today? It will be warm but not nearly so hot and humid as yesterday, so it's mowing time. It takes me two days to mow everything and Friday looks like it will be rainy. We never got the predicted thunderstorms yesterday, though there were rumbles of thunder.
I guess I'll have to water again today!
I'm off to eat some breakfast and get ready to mow.
Happy Wednesday.