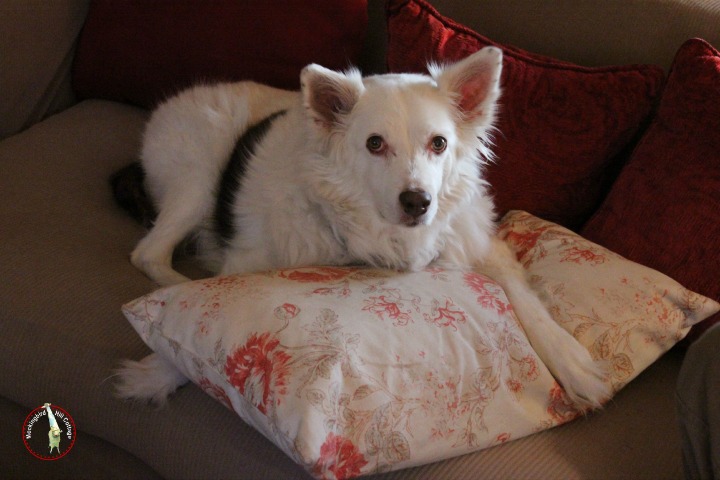 Two years ago today, we lost our little girl.
There's not a day I don't miss her or long to hear her. She had quite the variety of sounds. She was really human, you know.
She was smart as a whip, funny (she truly did have a sense of humor), loving, mischievous, demanding, adventurous, and adorable. Within a day of rescuing her, she crawled under my legs as I was sitting in a chair and stayed there until I got up. And she never stopped doing that for the 16 years we were blessed with her presence in our family. I called it "The Tunnel." She felt safe in the tunnel. I felt safe when she was in the tunnel.
I've been thinking about the tunnel lately, remembering the feel of her body under my legs, remembering the way she would look up at me with those big green eyes. It was our morning ritual: let Scout out, pour my coffee, take it down the two steps to the den with Scout following me, sit down and wait for Scout to nestle her way into the tunnel, which she promptly did.
I miss Winston. I miss Riley. I miss every animal it has been my honor to protect and love. Scoutie was with us the longest. She was 17 years and one month old when she passed away. And since that day, for the first time in our 24 years together, we have not had a dog in the house.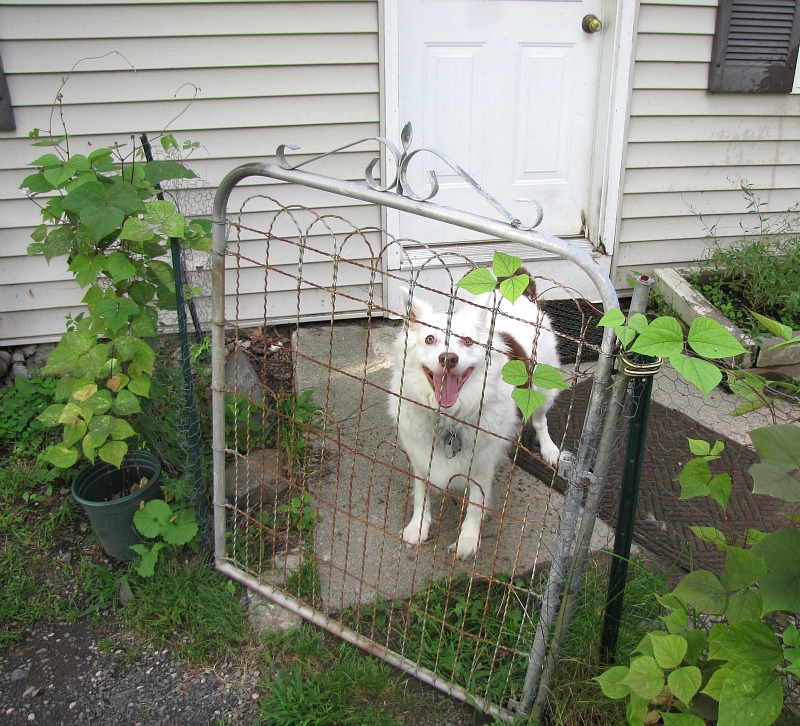 That smile. The rescue group had named her Smiley. You can see why.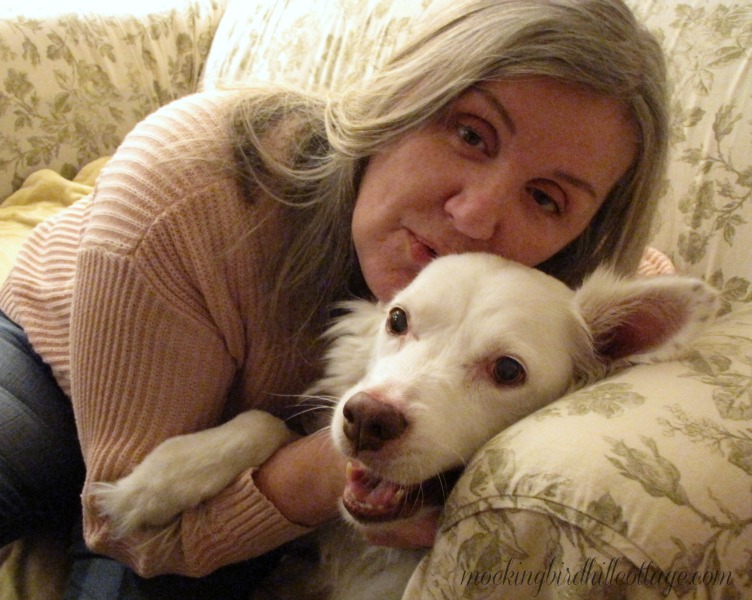 Right after we brought her home from surgery. Eyes dilated, a little buzzed, but happy to be home.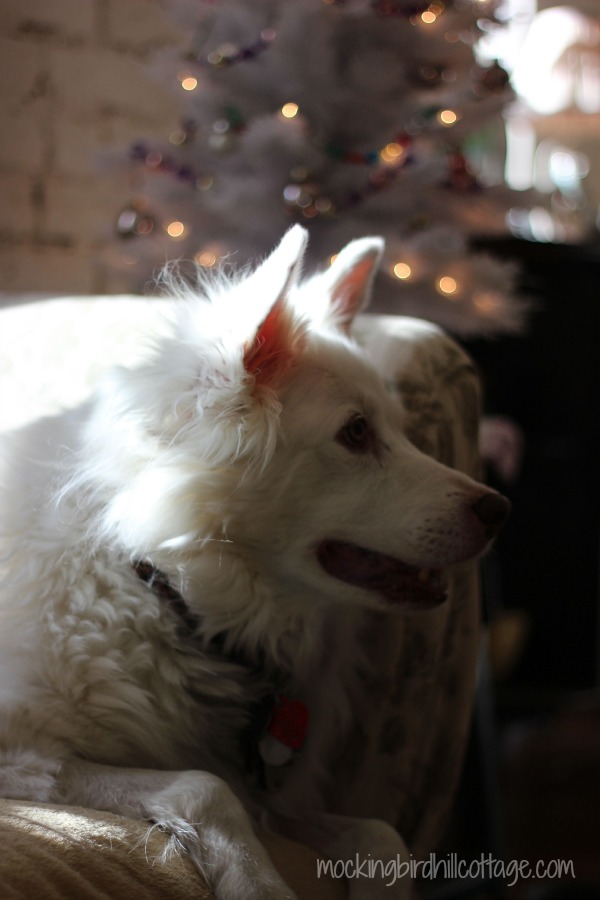 I have thousands of pictures of her because she was incredibly photogenic.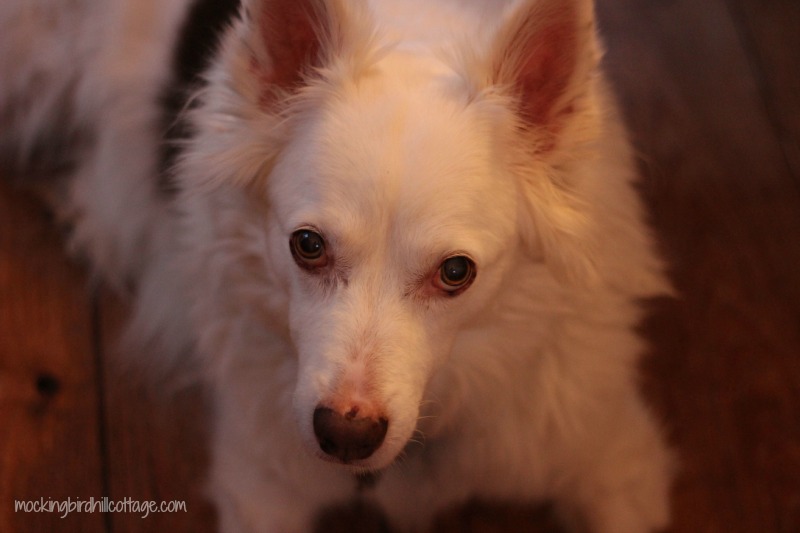 Those eyes. They looked into your soul.
She was a magical being. She was our magic dog.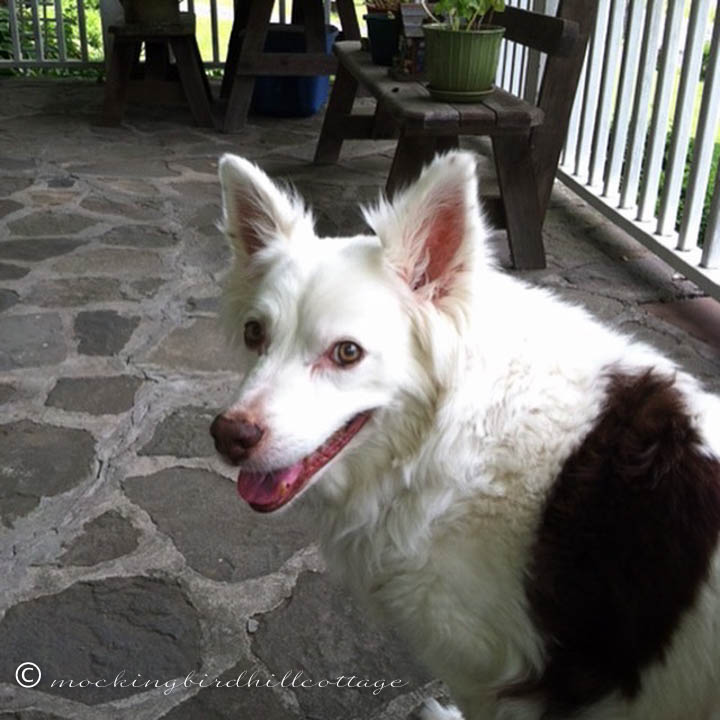 This is the wallpaper on my phone.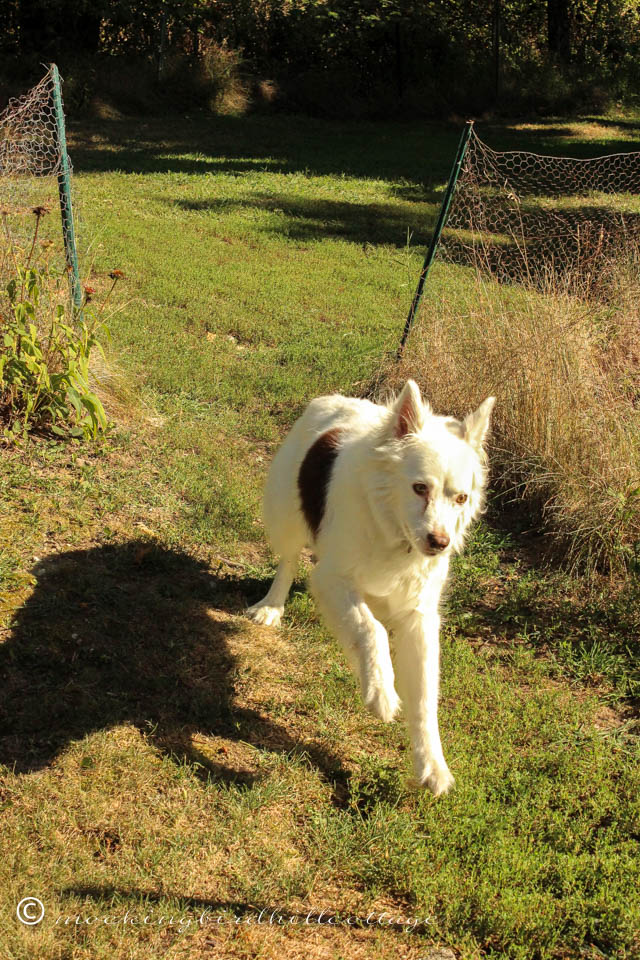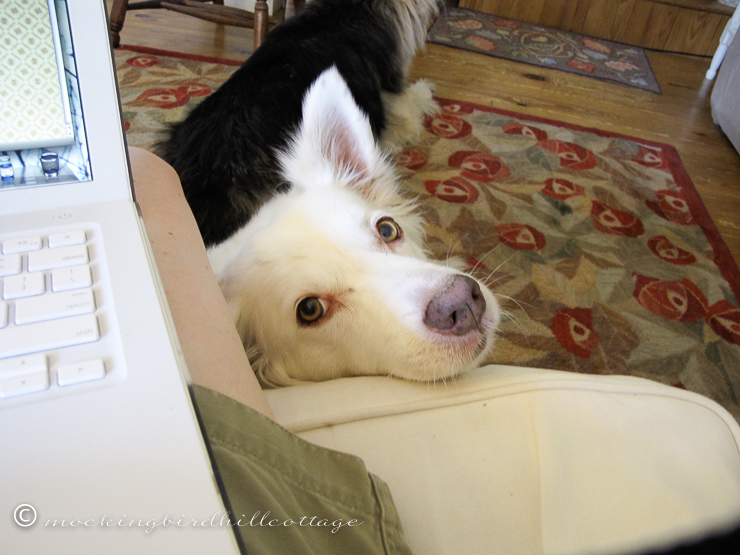 In the tunnel. And there's our boy, Riley. She outlived her brothers. She loved them dearly.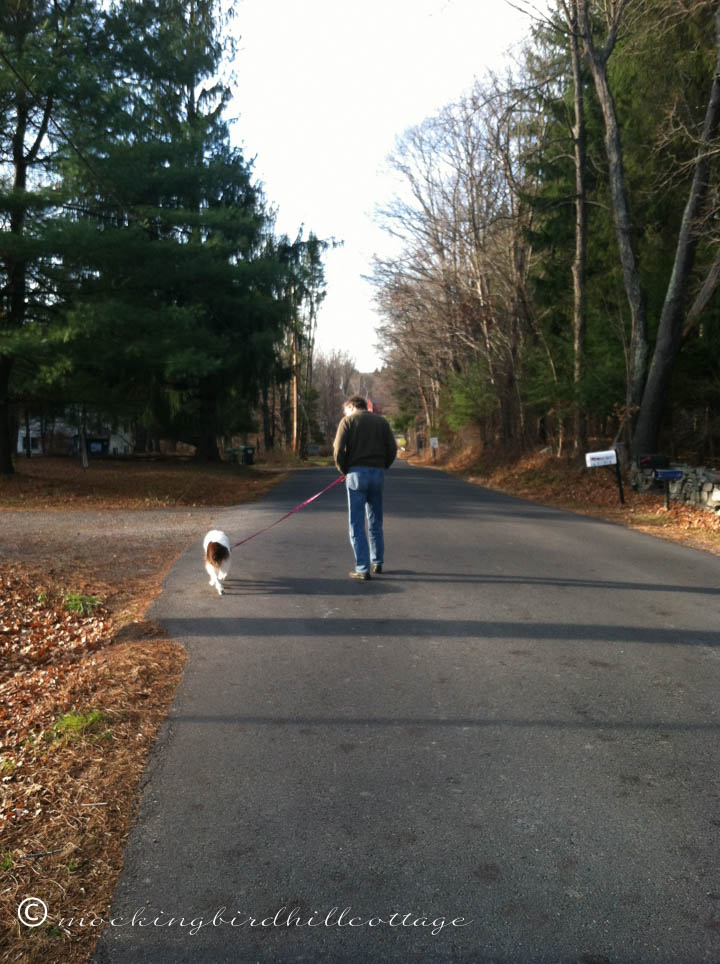 On the day she died, I wrote this message on our chalkboard. And Don wouldn't let me erase it until today.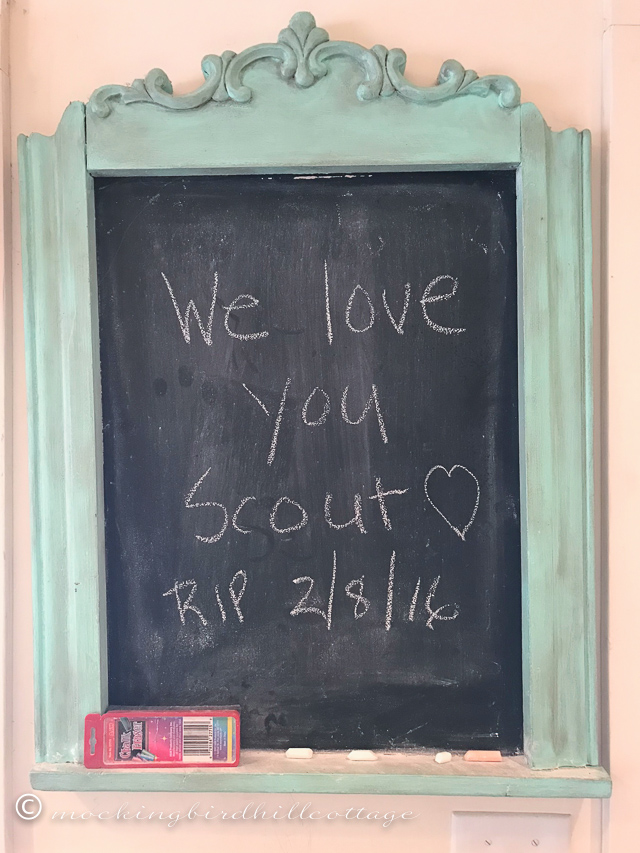 Two weeks before we lost her, I came home for 24 hours. I was working in Hartford. She walked unsteadily to the top step of the den and I picked her up and carried her to a place on the rug near my chair. She sat there and fixed her eyes on me. Unblinking. The stare was so intense that I knew she was trying to communicate something very important. I knew what she was trying to say or at the very least, I had a sense of it, but I had to leave for Hartford and I wasn't quite ready.
When I came back two weeks later and saw her, I told Don that it was time. And, I realized, it had been time two weeks before when she looked into my eyes and asked me to let her go. I'm haunted by that to this day. I failed her in that moment. She had to go on for two more weeks before I saw the light. I have asked her forgiveness many times. And I will continue to ask her forgiveness.
Oh, Scoutie, how we miss you, sweet girl. You and your brothers are playing together somewhere, I know it.
And maybe, just maybe, you still go in the tunnel.
Happy Thursday.