Dear little Scout is having a hard time processing the fact that Riley isn't here. At first, I think she thought he was just away for a few days. After some time passed, she became increasingly more agitated. She has long stretches of time where she seems fine. But then, suddenly, she'll get up, go to a rug, start pawing and scratching at the rug and then she'll walk around the room a few times in a very agitated state. The 'pawing' of the rug is something she's done before, but never this much and never this obsessively. When that happens, I call to her and tell her to come and I pet her and soothe her, telling her everything is going to be alright.
She positions herself on Riley's rug and looks at us. She wants to know where we are at all times. She follows me to the bathroom and peeks in the door – something Riley used to do all the time. She's 13 now, actually 13 ½, and I see her slowing down, getting tired more quickly.
I don't even want to go there. Not after what we've just been through.
She knows that a member of our pack is missing. She can't figure out where he is. So we are spoiling her, coddling her, soothing her; doing everything we can to help her through this sad transition in our family life.
We take her on car rides.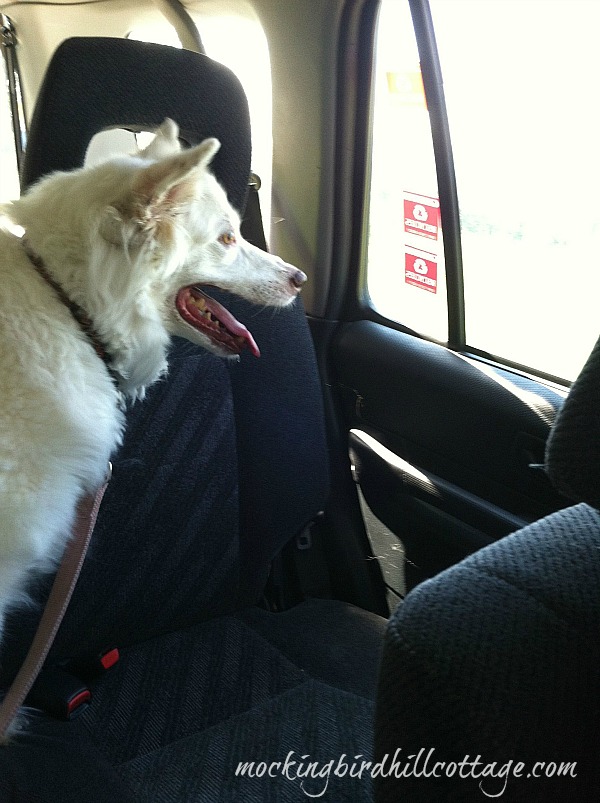 She loves the view.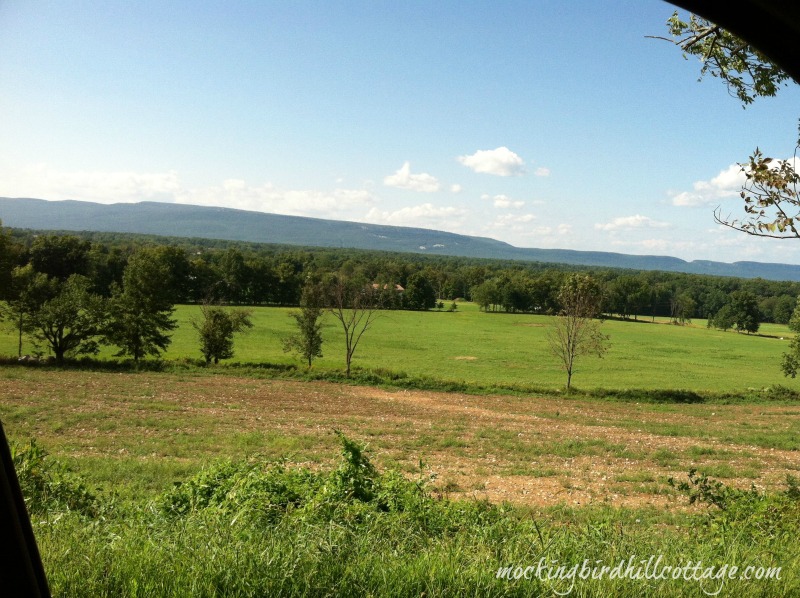 So do I.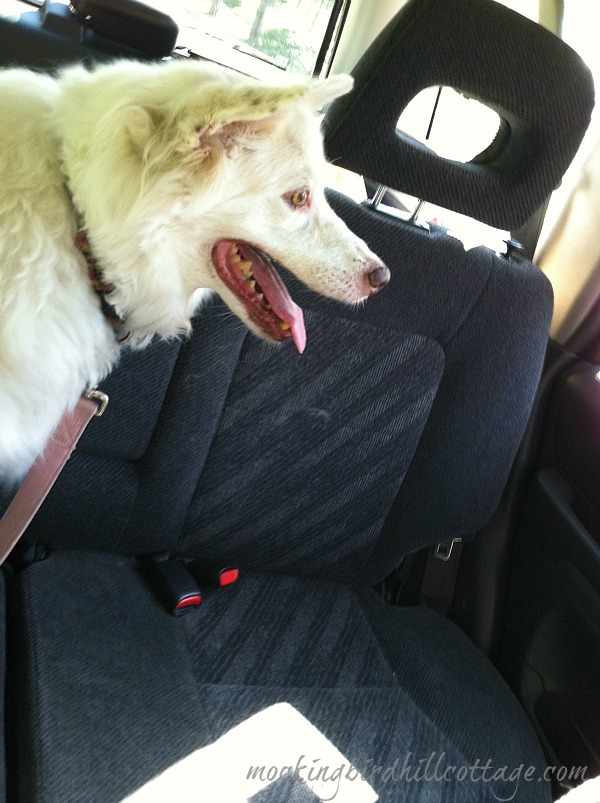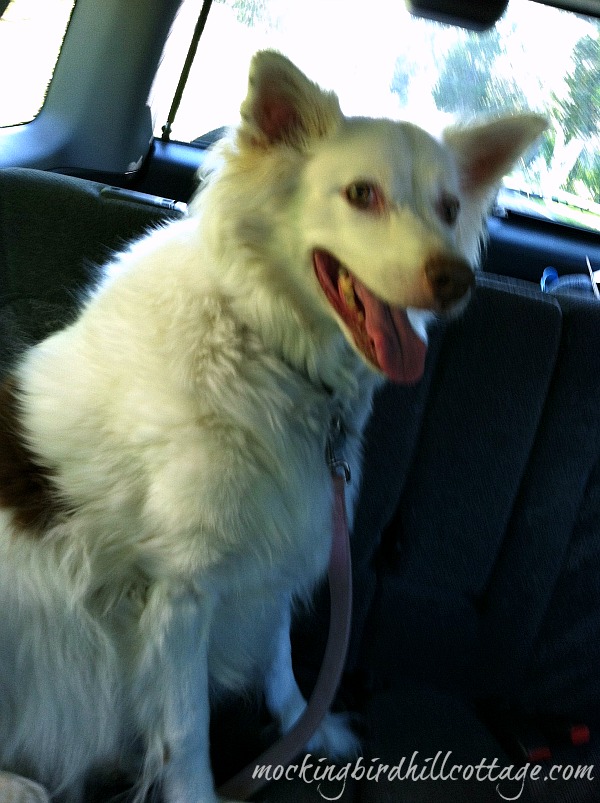 Now you see why the organization that rescued her named her 'Smiley.' She, at her best, is pure joy. We want to get her back to her best.
I know many of you have been through this particular situation: trying to help the dog that is left behind cope with the loss of a friend. Any tips? Anything that worked for you?
A couple of you shared this quote with me about losing a beloved pet:
 "It came to me that every time I lose a dog they take a piece of my heart with them, and every new dog who comes into my life gifts me with a piece of their heart. If I live long enough all the components of my heart will be dog, and I will become as generous and loving as they are."
I love this. I can only hope I become that generous and loving.
On another note: I posted a book review yesterday (scroll down 2 posts) and I didn't get permission for a giveaway until later in the day. This comedic thriller is such a great read. I really recommend it. If you're interested, leave a comment on the post. In order to give you extra time to comment, I'll pick a winner on Sunday.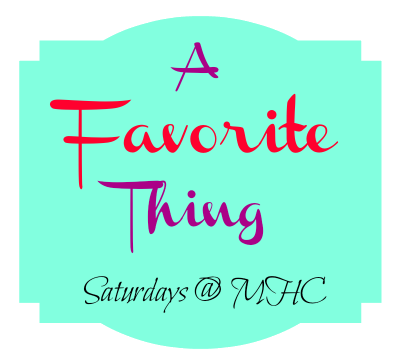 And don't forget the party that starts this Saturday.