Lately, we've been taking long walks on our local rail trail. We don't take nearly enough advantage of it. We're trying to change that. A brisk walk is good for the soul, the body and the mind.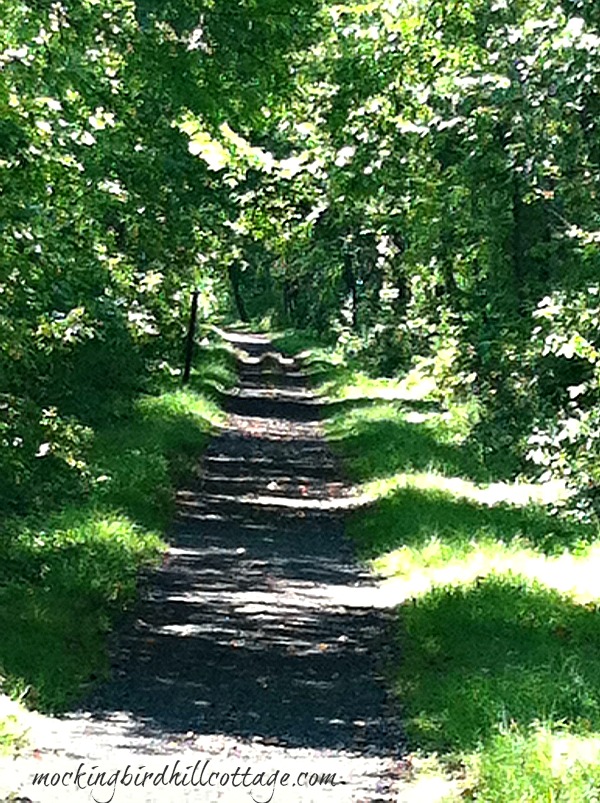 The sun was bright – it was high noon – and I was shooting with my iPhone – so there's a bit of graininess.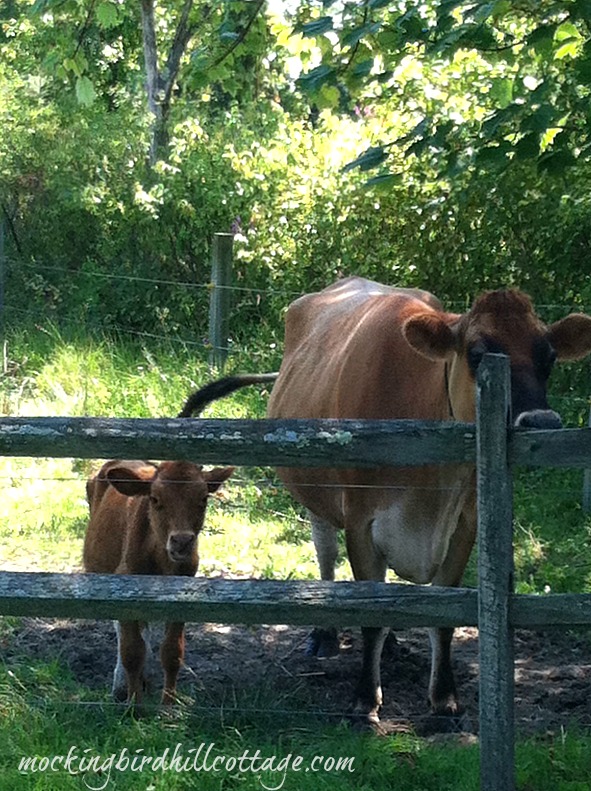 A couple of days earlier, these beauties were off in the distance; yesterday they were right by the fence.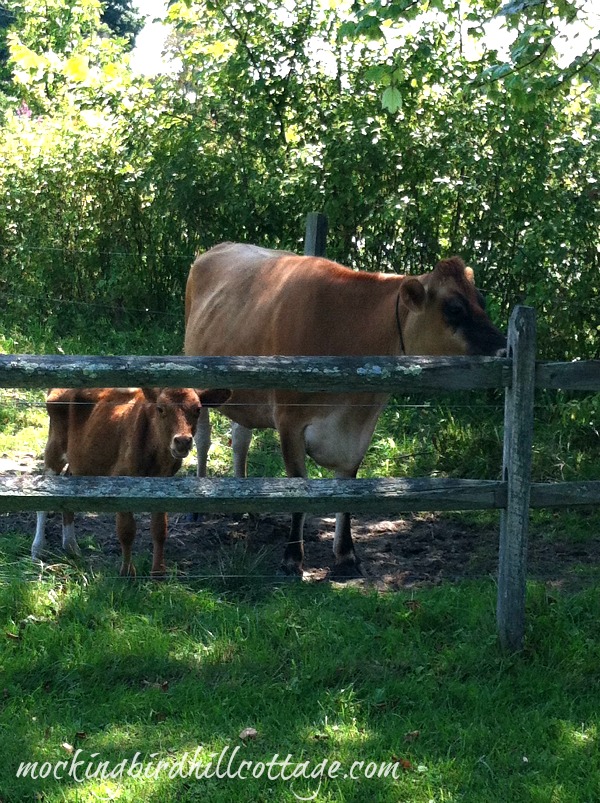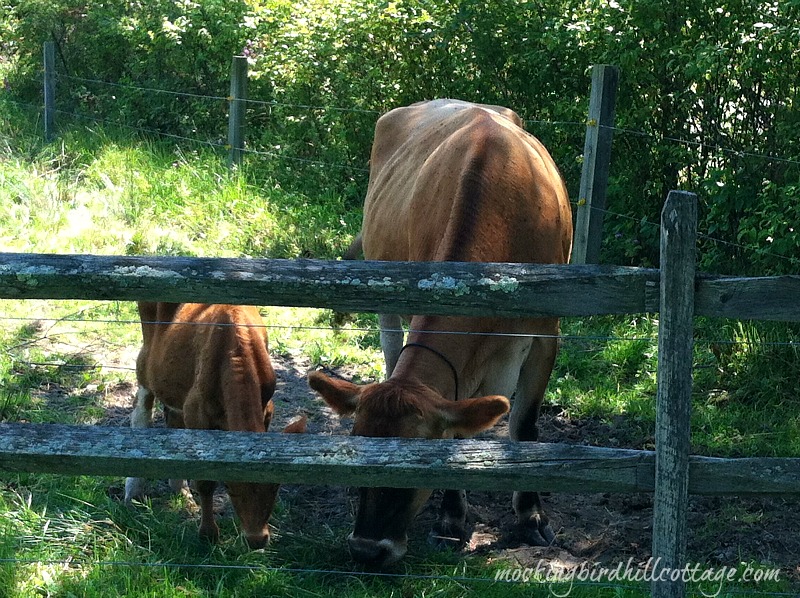 Could that baby be any more adorable? And mom had the most beautiful eyes. I'm glad I'm a vegetarian.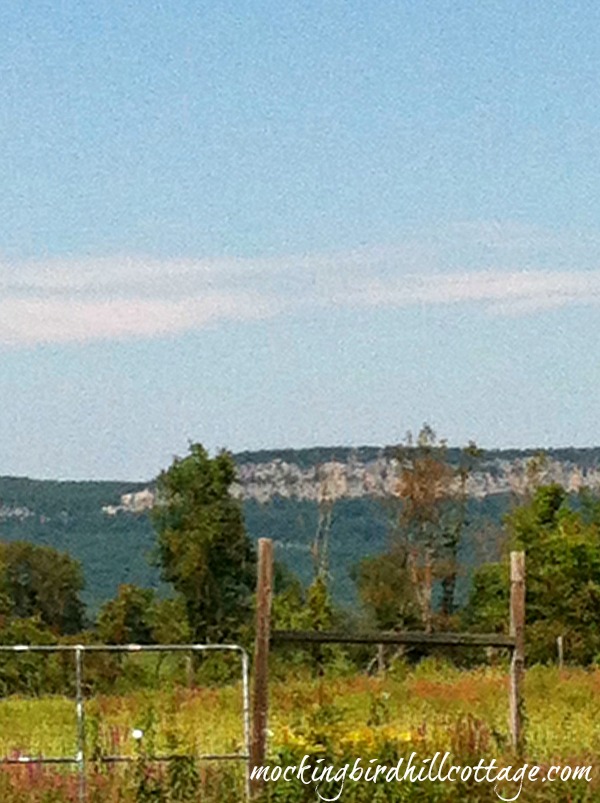 That's the ridge in the background. We have that same view, especially in the wintertime, from our little cottage.
And look who we found on the path: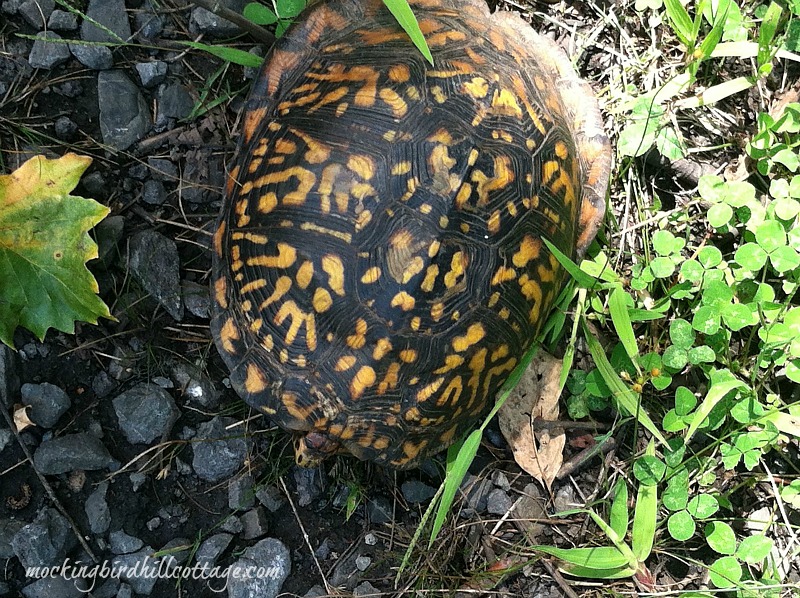 It's been a week now since we lost Riley. Each new day brings a small measure of healing. I've been watching Scout closely and I can tell she is not herself. She looks for Riley. She does that nesting thing – pawing at the rug – far more than she used to, and she does it a bit obsessively. She used to do it on the rug in the den. Now she also does it on the rug in the living room where Riley spent most of his time. She's very clingy. She's anxious. She doesn't understand why Riley isn't here and it is deeply upsetting to her. We are showering her with attention and love. But the poor thing is a bit lost and lonely for her brother. So am I.
My friend Judy sent me a package which arrived on Saturday. Enclosed was a beautiful sympathy card with a little note saying "these might bring a smile to your face."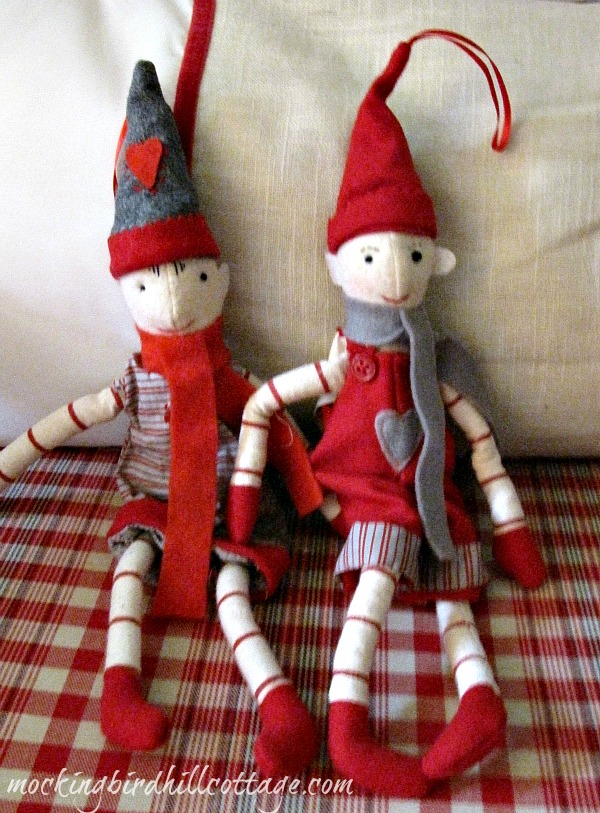 You're darn right they do! You know I love these little elfin creatures called Nisse. If you remember, Judy handmade one for me a few months back when we did a swap. I sent her one of my Obsession Scarves. This was such a wonderful surprise. Thank you, Judy. By the way, Judy has a new blog called 20 North Ora (the same name as her wildly successful Etsy shop) and I know she'd love it if you dropped by.
I hope all of my readers find their way to my new site here on WordPress. If they've subscribed via Google Friend Connect, they are not going to get my feed. If you know of someone looking for the blog, please send her/him my way. It's the same URL and it's easy to subscribe to my feed.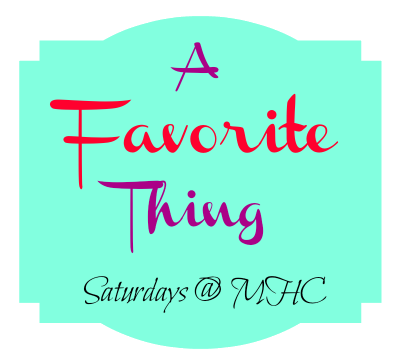 This Saturday, September 1st, will be the first A Favorite Thing party. I sure hope you can join in. Every week, we will share a favorite thing; whether it's a cherished antique, a book, a piece of furniture, a vintage find. It could be a camera or a laptop or a new washing machine (goodness knows, my laptop and camera are among my favorite things!) I will post the necessary link information on Friday evening around 8 pm and it will stay open for linking through Sunday.
Quick question: Are these photos too large for you? I'm experimenting – they are a little large for my 13″laptop screen but I know readers like large photos. Let me know what you think. Update: I think they might be too large, so I changed the size.
Have a wonderful Monday.