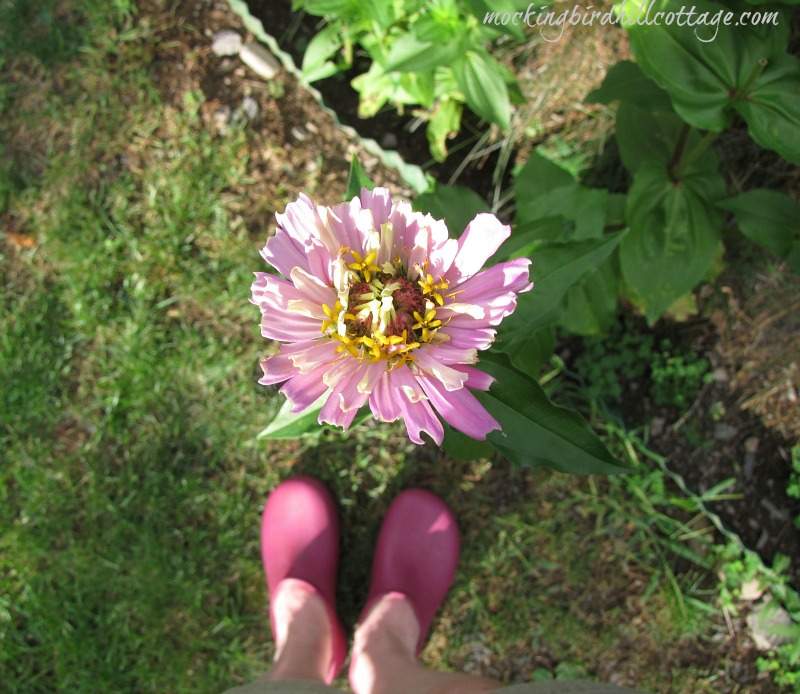 Don and I took a walk around the gardens yesterday. It was early evening after a stormy day. Gosh, I love the changes in light that happen after a storm – that combination of dark storm clouds, white fluffy clouds and the sunlight peeking through.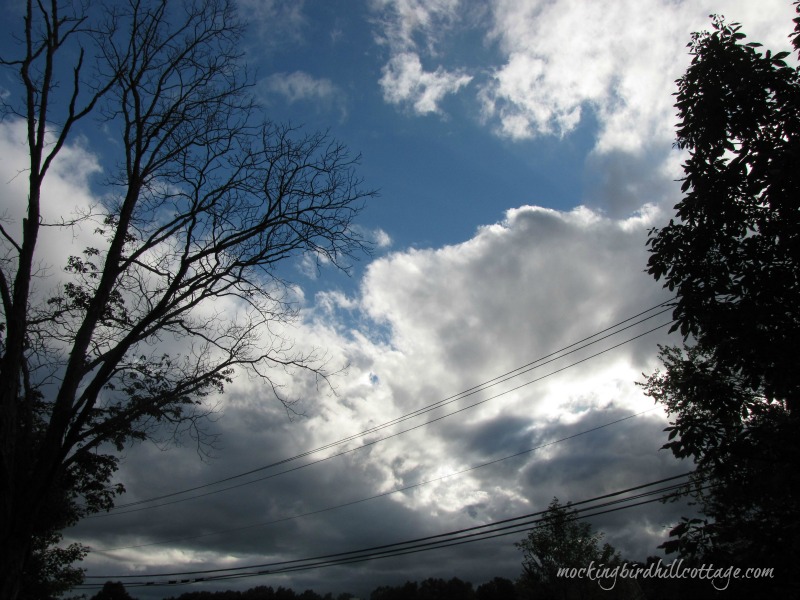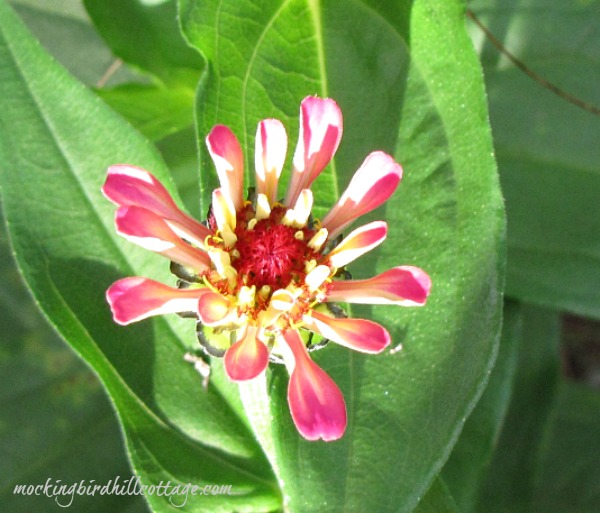 I have lots of late bloomers here in the garden: zinnias, sunflowers, sedum 'Autumn Joy' and the hyacinth bean vine.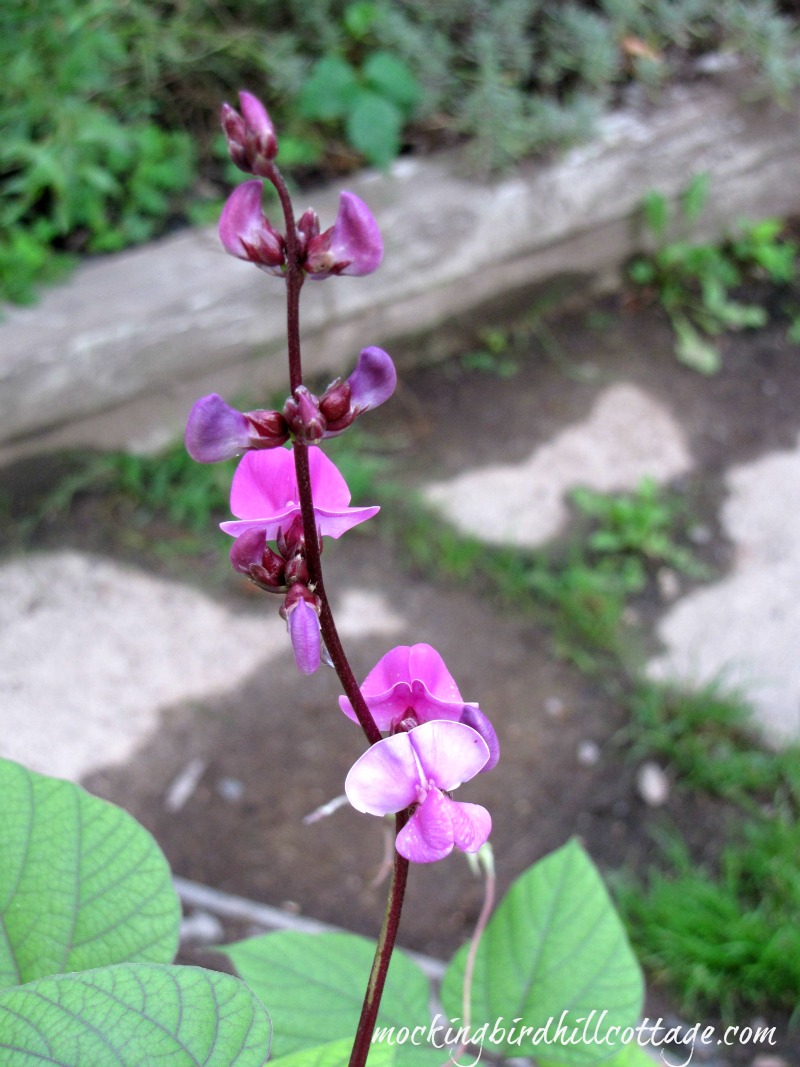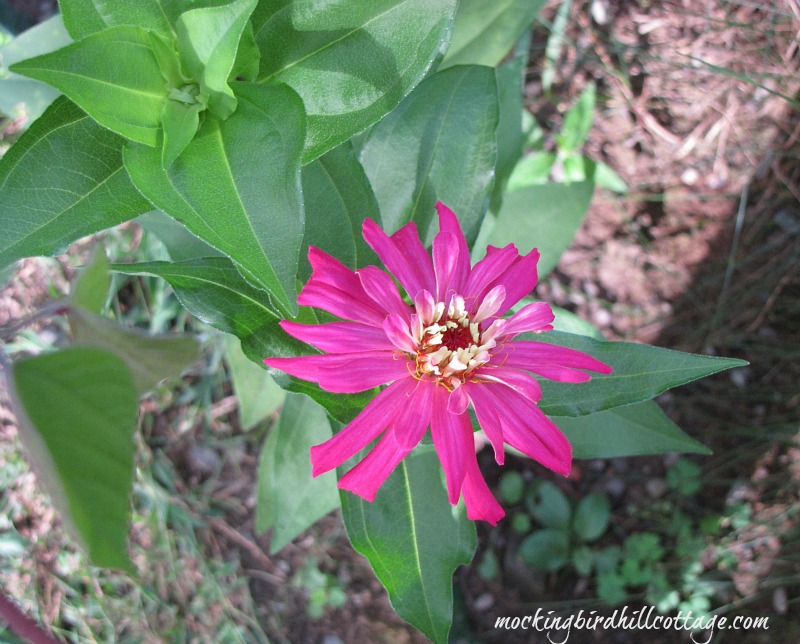 But leaves are beginning to fall. The black walnut trees are already dropping their leaves.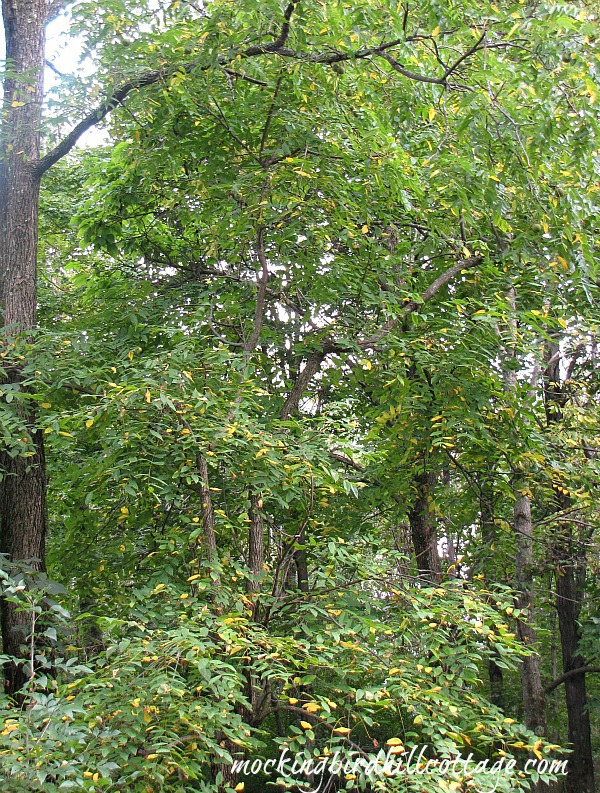 So are the maples, just a little.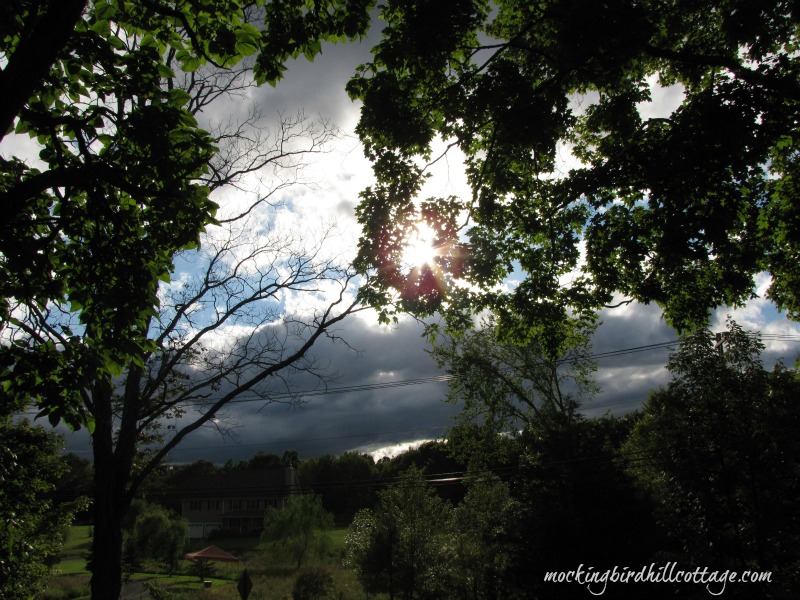 You can feel it in the air. You can see it in the light. Soon all this green will turn to gold and red and brown.
I'm not quite ready.
Give me a few more weeks.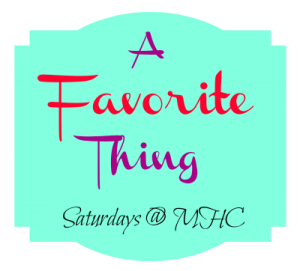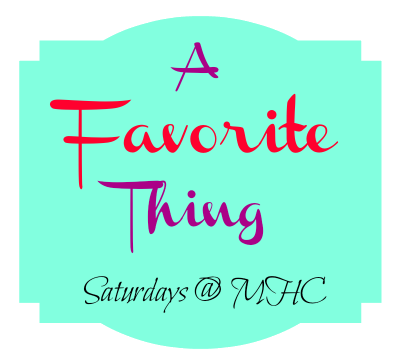 A reminder: This week will be our second A Favorite Thing Saturday. I'd love it if you joined in. I'll have the post up and the links ready at 8:00 pm (EST) on Friday night. Stop on by. It won't be a party without you.
Happy Thursday.