You'd think, with all the McCoy Pottery pieces I own, I'd use one of the planters as an actual planter.
Nope.
Most everything is on display, scattered throughout the house.
Then I rooted a bit of Pothos and found myself immediately thinking about running to the store for a little terracotta pot.
Wait a minute. Hold on.
I love this planter and I own two of them. Why not use one for the plant and have one on display?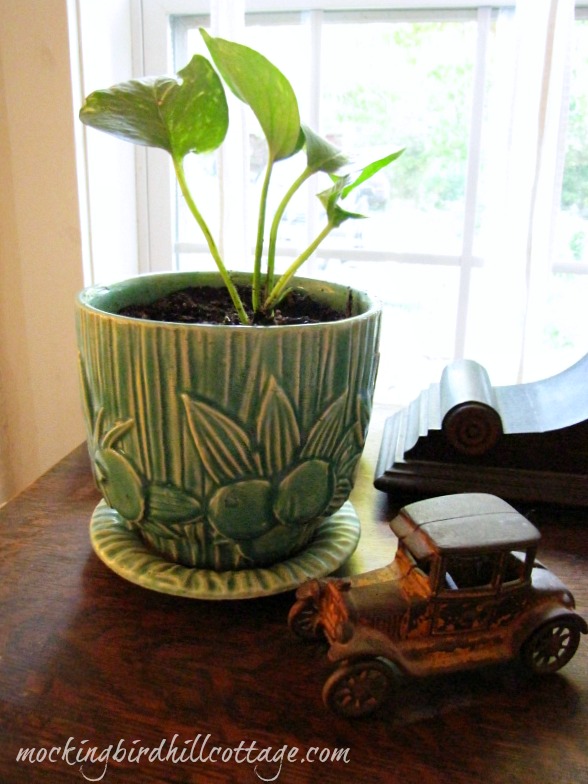 Yes, I know it's a wacky idea to actually use one's pottery collection. But why the heck not?
I exaggerate a bit here. I plop flowers into my McCoy vases all the time.
I have another bit of Pothos rooting at the moment. A long stem had apparently broken off the mother plant, which is in the bathroom, and my husband had tossed it in the waste basket. 
I'm not kidding.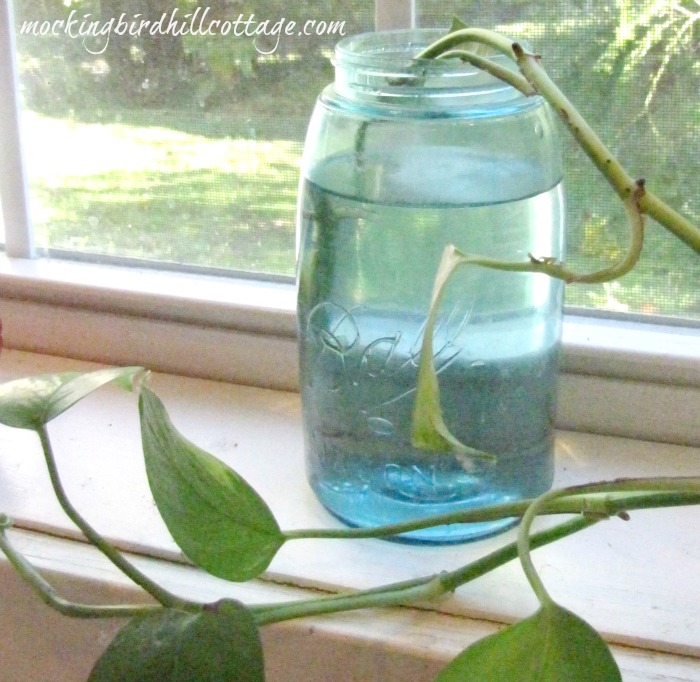 Thankfully, my speedy rescue resulted in yet another piece of pothos taking root in a mason jar and that one will eventually join the other in the McCoy pot.
Signing off,
The Pothos Whisperer.
Linking to Elaine's Sunny Simple Sunday.
Happy Sunday.