As the days turn crisp and cool, I've moved back into my old blogging station – the den. I was using the yellow chair in the living room for several months as that was where Riley was and I needed to be right by his side. As I sit here this morning, sipping on Peet's French Roast, shawl wrapped around my shoulders (it's that nippy!) my eye keeps landing on this little wall vignette. (I bought the Lost Lamb print from Debra of Common Ground.)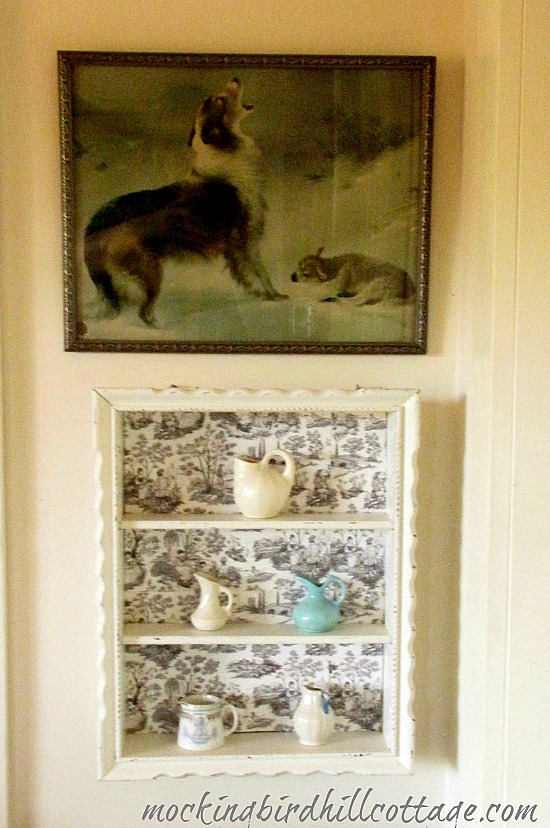 For those of you who are newer readers of this blog, I tweaked this display shelf a few months back. It started out like this: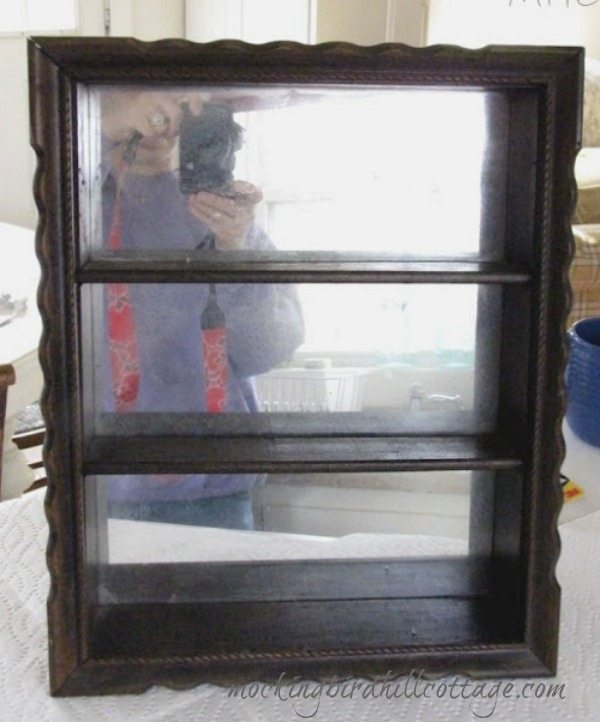 I really liked the carved edges of the shelf – sort of scallopy – but I didn't want to use the mirrors. So I painted the shelf, did a little distressing and then cut scrapbook paper to fit over the glass. Very simple. But what a transformation!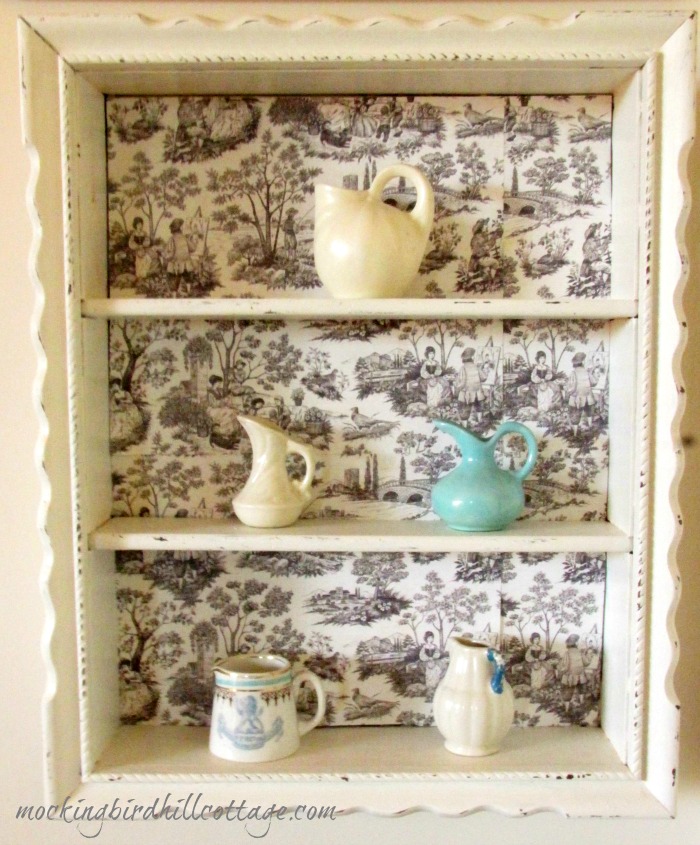 It's amazing what a coat of paint and some leftover paper can do. This shelf displays my newish miniature pottery collection. What is it about all that is tiny that I love? I am immediately drawn to miniatures. And since I love pottery and have tons of it here in the cottage but have limited space, these smaller pieces seem like the perfect thing to collect.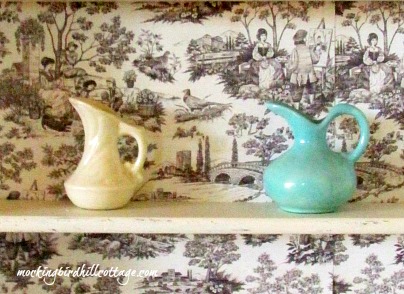 I want more.
They are not easy to find. But that's the challenge, isn't it?
I'm linking this post to my pal Brenda's Tweak it Tuesday.
Happy Tuesday.