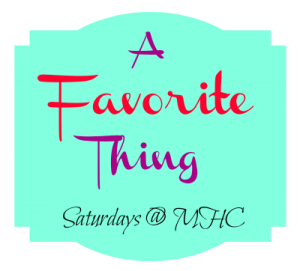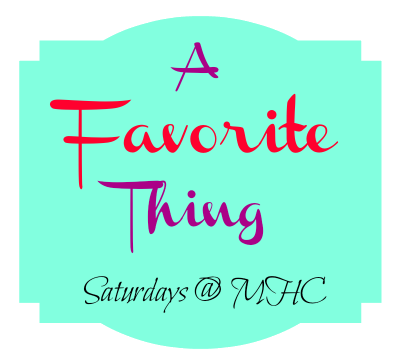 Welcome to A Favorite Thing #8 – we've now shared two whole months of favorite things. I don't know about you, but I can go on indefinitely. Let's look at some highlights from last week: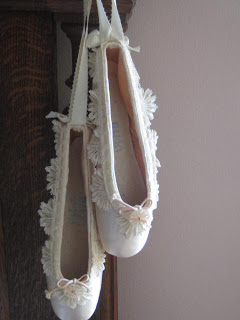 Susy, of The Feathered Nest,  shared some ballet shoes that her friend had embellished for her, along with a delightful story about her own ballet shoes. (I had a choice when I was a kid: dance lessons or piano lessons. I chose piano, but I always wanted to be dancer!)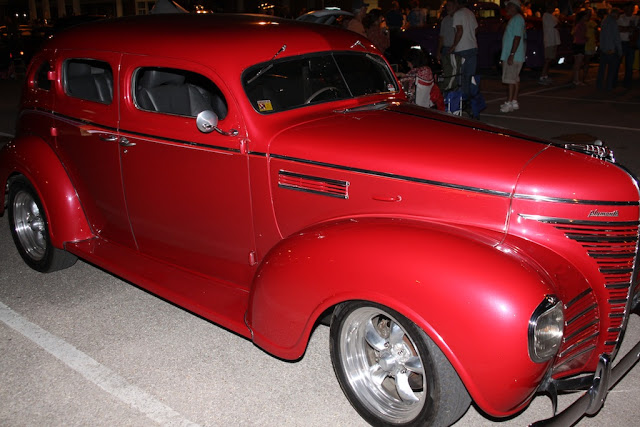 Still Woods Farmhouse shared the gorgeous vintage automobiles that are part of Cruisin' the Coast, an amazing event that takes place down on the Mississippi Gulf Coast. (I want a vintage car. Or a vintage truck. In aqua.)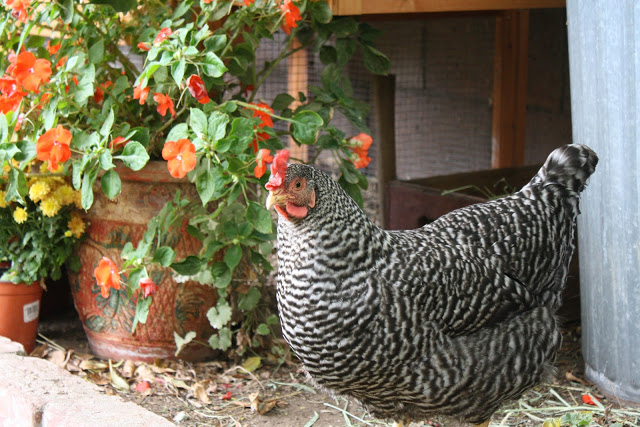 Elaine, of Sunny Simple Life, shared her chickens with us. She described them and all their activities and I'm fascinated.  I can see why she loves them so. (I'd be too afraid of predators around here, but I am a wee bit envious. They are beautiful.)
———————————————————————————————————————-
This week I'm sharing something from my childhood with you: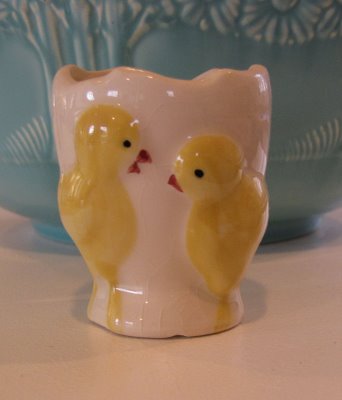 This egg cup was given to me when I was a very young child – no more than 4 – by my godparents, Edith and Nick. In those days, Fannie Farmer candies would come out with an egg cup as part of their Easter line. I had this egg cup for, ahem, some years before I looked at it anew and thought, "Maybe I should collect figural egg cups."
I started a collection, which must be numbering close to 50 by now, that I love. I have another Fannie Farmer egg cup that I'll share another time with you. But this one, this is the most special. My godparents are both gone now and I loved them dearly. They lived down the street from us and I spent countless hours at their house. I miss them. And I thank them for everything – especially this darling egg cup.
Now it's your turn! What do you have to share this week?
You can link up anytime from this evening through Sunday. Make sure you enter the URL of your post. If you're unsure how to do that, just click on your post title after you've published it and copy the information in your browser address window. Come back here, paste the URL into your link entry and there you go! If you have any problems, drop me an email and I'll help you out. Please link back to this blog on your post. That way, those that read your post and are interested in reading more can do so.

One of my concerns about link parties is that the very reason for them has somewhat gone by the wayside. They've become so big and there are so many of them that many bloggers don't take the time to visit any of the other participants. Link parties are a way to meet new bloggers and share with each other and the only way to do that is to visit each other. So, please, take some time to visit everyone over the next few days. No rush. Stop by, introduce yourself, and leave a comment. It's the neighborly thing to do.