Oh boy. The morning sunrise was so spectacular that I had to run outside in my socks and flannel pjs to grab some pictures.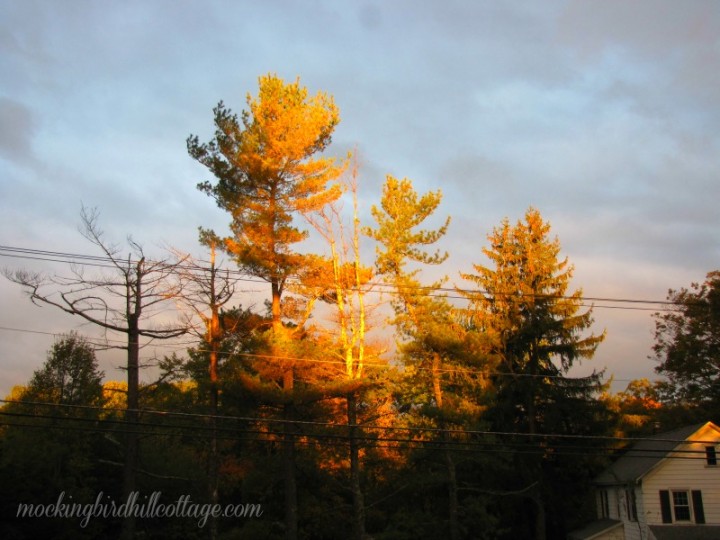 This kind of amazing light spotlighting the autumn colors is so fleeting. One minute later, it was gone.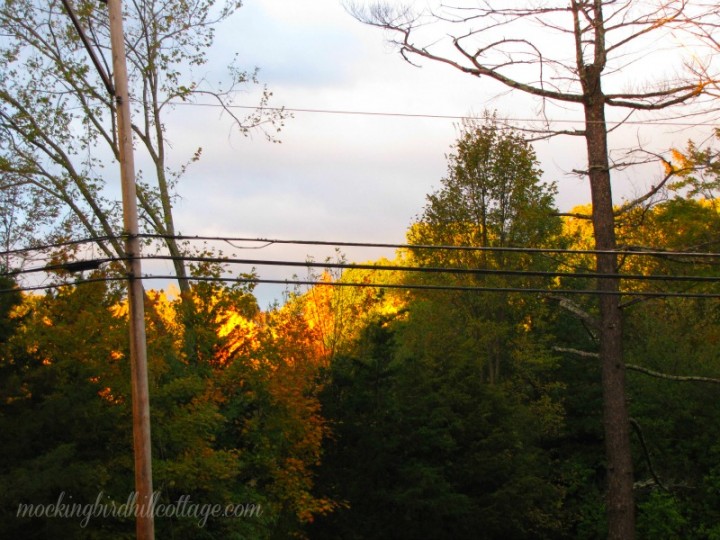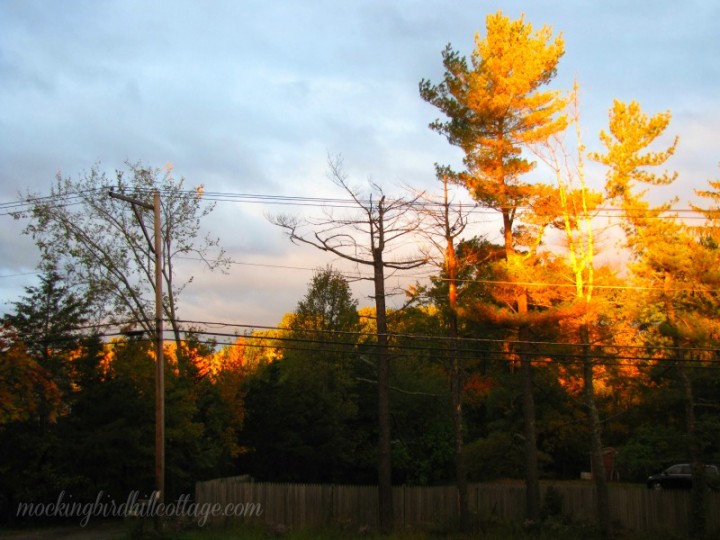 A moody sky, fall colors and a sunrise makes for some pretty pictures, no?
We went to a wedding this weekend. Heidi's daughter Whitney got married to her longtime beau, Cory. I have to say this might be the loveliest wedding I've ever attended (not counting our own, which was pretty perfect.) They chose to be married at one of our local farms. The barn was decorated with hanging lights, hay bales and simple decorations. The rustic theme was beautifully realized with perfect touches everywhere I looked.
The ceremony itself was free of all extraneous hoopla and whittled right down to the essence of the vows. At the end, the minister said (I'm paraphrasing) Now the bride may kiss the groom. Right on, Whitney!
There were 2 white tents right outside the back of the barn – one for hors d'oeuvres and one for dinner. We drank out of mason jars. Heidi and Whitney collected all sorts of vintage china for 9 months so that every place setting was different. There was beautifully mismatched silverware. The napkins were tied with twine that held a place card. My neighbor, Elissa, did the flowers and they were pitch perfect.
There was such a relaxed vibe throughout the whole event. Whitney and Cory were completely at ease, as were their parents and wedding party. I've known Whitney for 7 years and have watched her grow into a lovely young woman. I am frankly amazed that she, at the young age of 22, handled all of this with such ease and grace. It was truly lovely.
Yes. I shed a tear or two.
There was dancing in the barn later, but we left before it started. Does that make us old fogies?
Probably.
Here's a shadowy photo of Don and me at the reception.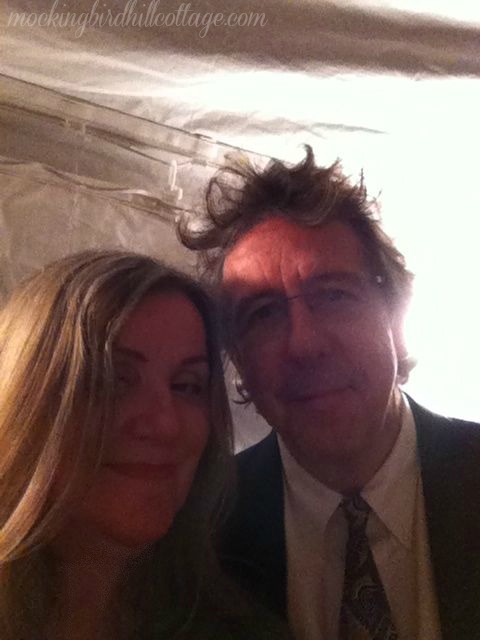 Thank you, Whitney and Cory, for including us in your special day.
I just added this scarf to the shop: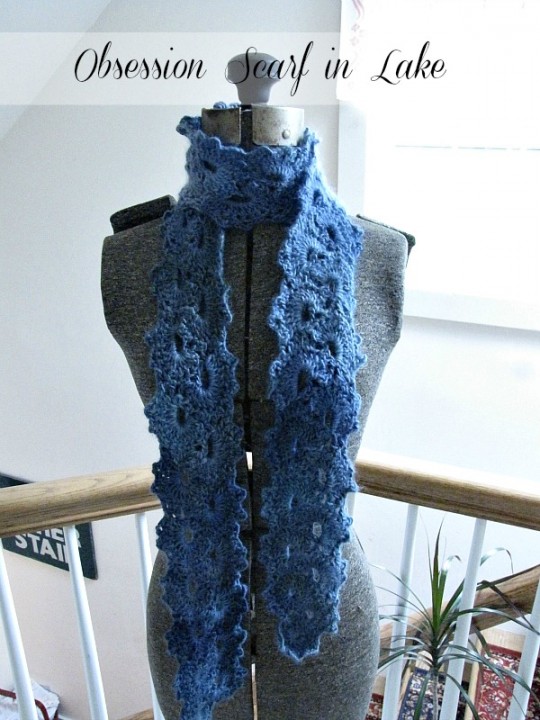 The changes in color and shade are subtle and beautiful. (I can't take credit for that – just the crochet!)
Update: Gosh, that went quickly! Penny bought it!
Happy Monday.