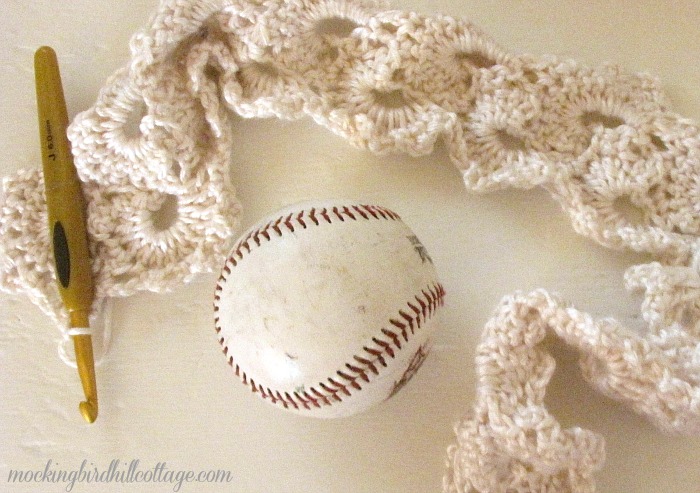 This just about sums up life around here lately. We love baseball. The two teams I cheered for, the Tigers and the Giants, are going to be in the World Series. Huzzah! But now…who to root for? I was born in Detroit. So, that means the Tigers, right? But I love, love the Giants. They are fun and scrappy and slightly eccentric and have a lot of heart. But I was born in Detroit. A quandary. Don is wholeheartedly for the Giants. I'm not sure how it's going to play out.
Last night, when there wasn't a game to watch and the usual junk was on television, Don and I spent the evening playing Scrabble on my iPhone. It was neck-and-neck for a while there, but I ended up beating him by 3 points.
The crochet speaks for itself. I'm crocheting for the shop and that little exercise is ongoing. The photo is slightly grainy because we have more rain and gray skies and I am getting so sick of it I could scream.
As I tool around the many wonderful blogs in Blogland, I have to say this: If the design powers-that-be decided that chevrons in any shape or form were to be outlawed, I would be very happy. My eyes are glazing over. I'm over them. Not that I was ever a fan, really. I've never like that particular kind of geometric design, which may be why, when I was much younger and doing needlepoint, I never went for bargello, which is another form of a chevron. Or why I have never been a fan of Missoni prints. I'm sure someone will be offended by this, but don't be. It's just my personal taste, or lack thereof. I don't like chevron anything and since it is definitely the hot look out there, I run the risk of encountering it countless times in the course of a day while cruising the internet.
Now someone who loves chevrons would probably look at my mix of checks and flower prints and cozy Christmas in Connecticut style and run screaming from the room. They would have every right to. I get it. Personal taste is a funny thing. Why do I have such a strong reaction to chevron anything? I don't know, really, I just know I do.
I will be a happy camper when this trend runs out of gas.
And to assure you that I did do something about yesterday's mess: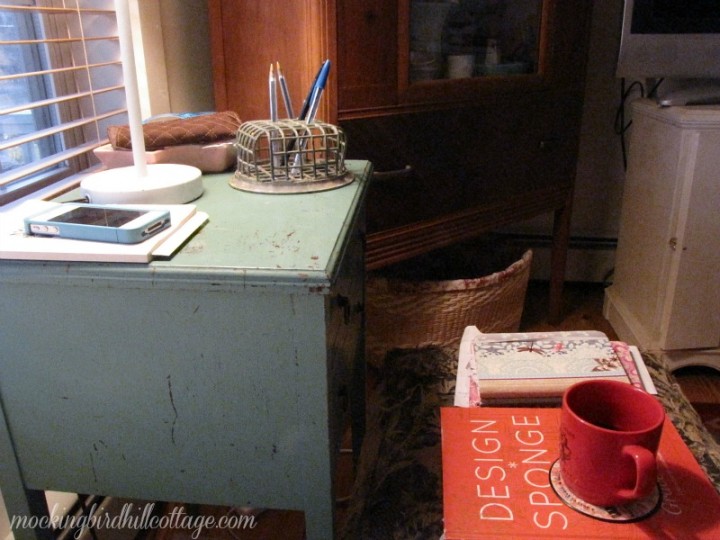 (Again: rainy, gray, lamp is on, sorry.)
See? I actually sorted through piles, threw things out and found other places to put some of this stuff that made a sort of sense.
And, to close: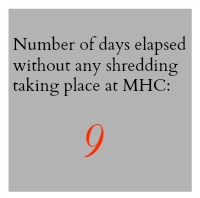 By the way, I'm guest posting over at Cozy Inspiration today,
Happy Wednesday.