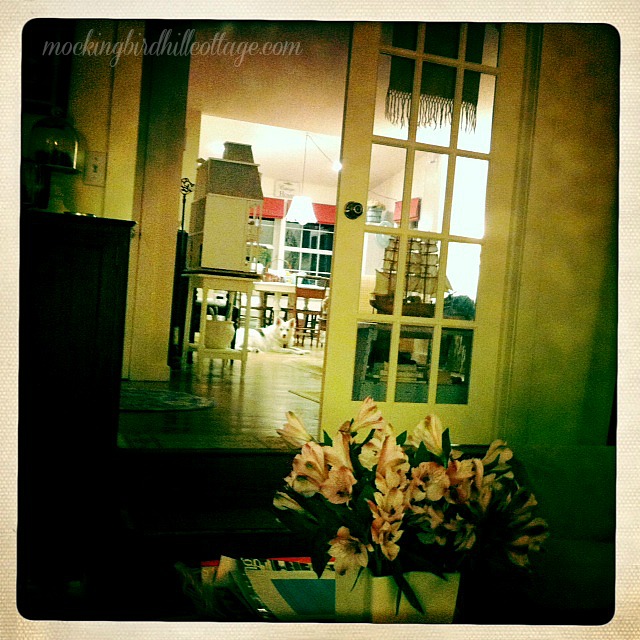 We went to Trader Joe's yesterday (see flowers on table) and bought a lot of food. Much of it is frozen, which, now that I hear about this huge hurricane bearing down on the East Coast, might not have been the best idea. I have to admit that this one is making me nervous, especially after the damage to our trees during Hurricane Irene last year. We've lived here seven years. We rented for four years before that. That makes 11 years. Before I moved to San Diego, I lived in the Northeast for a total of 10 years when I was in grad school in Philadelphia and teaching at Boston University. I can think of one fizzled out hurricane that came during all that time. That's it. Now two years in a row? What is going on??
I was too lazy to get up and get my camera, so I took this photo of the evening lamplight with my iPhone. Look who managed to appear! Her Royal Highness, Ms. Scout. Don was making dinner and she was not about to miss any bit of food that might come her way. And get that stare. She's willing me to get up off my duff and give her a treat.
On our drive to TJs, we grabbed these photos of this tiny house. I'm fascinated by the Tiny House movement. I subscribe to Tumbleweed Tiny Houses and I also am on the subscription list for Tiny House Listings. No, I'm not going to live in a tiny house – Don is 6'4½" and I am 5'8″ – but I really admire the desire to leave less of a footprint and live a simpler life.
So there it was, just to the right of us on the highway. There were windows on all four sides. There are solar panels on the roof.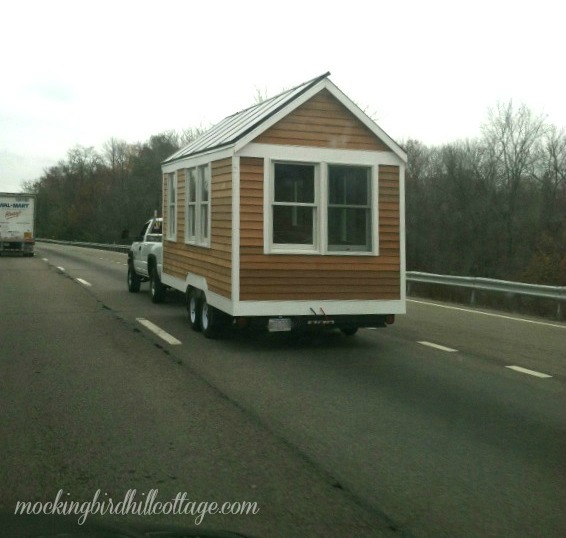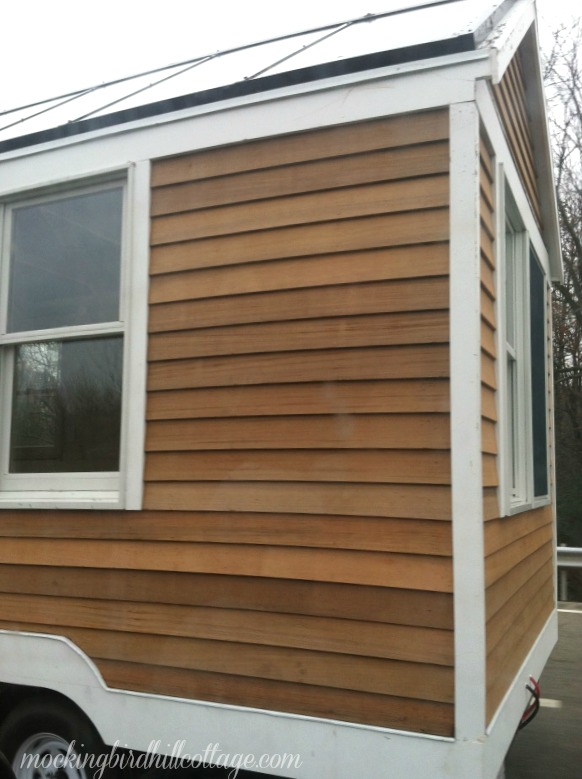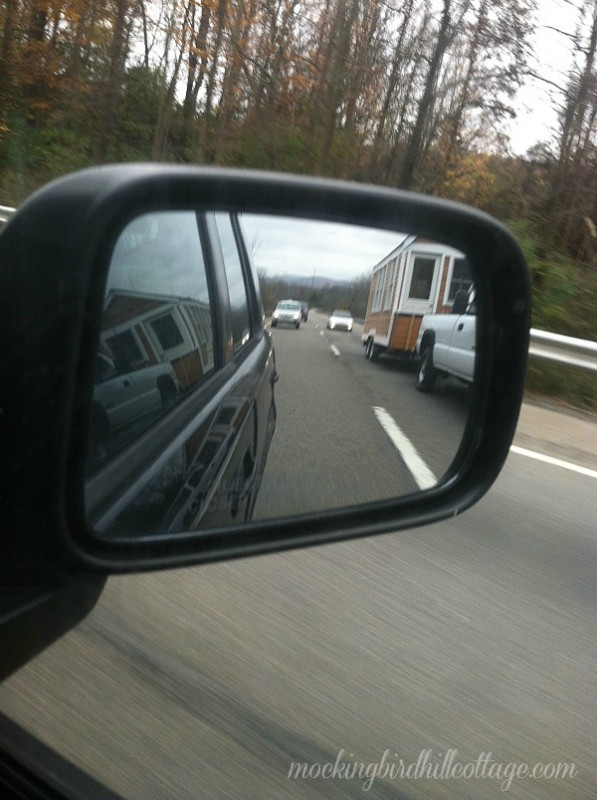 Don cleverly got this shot. I wanted you to see the front door.
Charming, isn't it? Is it going to be used for a house? Or a studio? Or a guest house? I like to imagine who might be living or working there.
I'll be back tonight at 8:00 EST for A Favorite Thing.
Happy Friday.