Friday afternoon found me hurriedly snipping all the flowers still blooming in the garden before a frost hit later that night. It's too early. And it was even more frustrating because the rest of the week promises fairly warm temperatures. Today it's supposed to be 69 degrees. What the heck?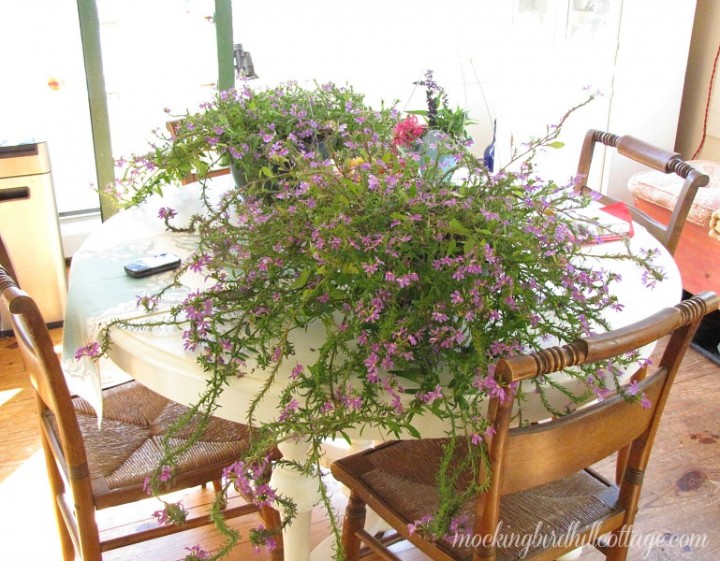 The hanging plants from the porch spent the night on the kitchen table. All of the potted porch plants were nestled together on and under one of the benches and covered with sheets.
I have vases throughout the house full of pretty flowers.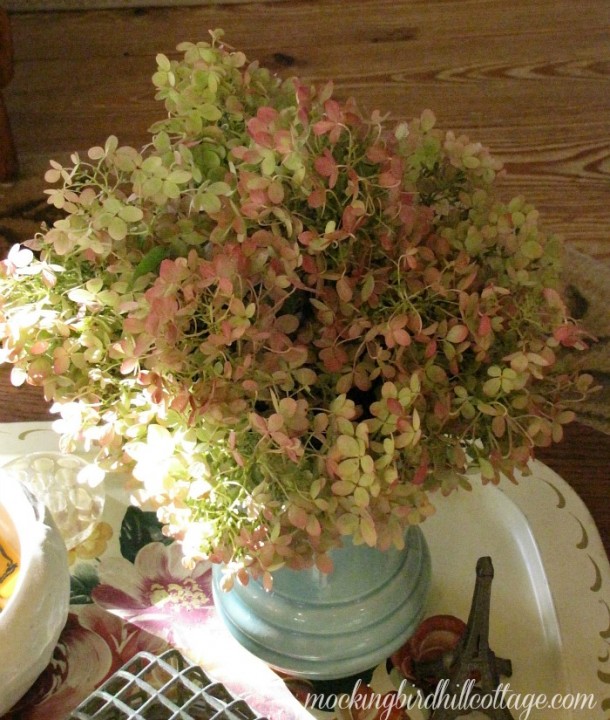 My newish hydrangea has been shorn of all its blooms.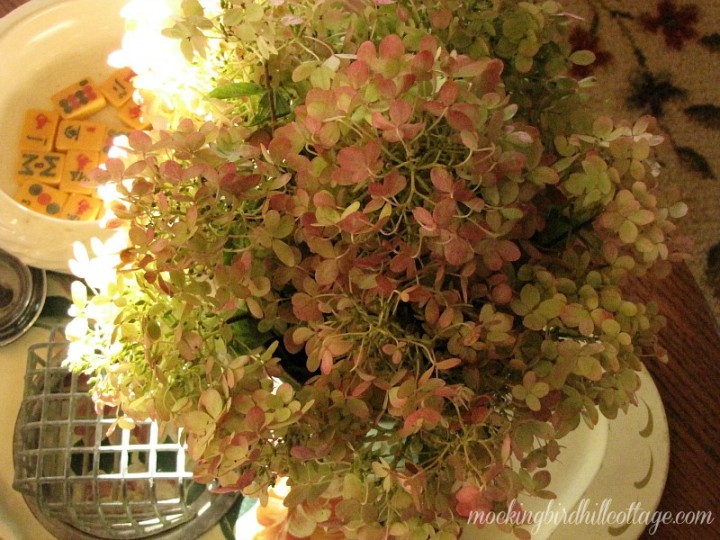 I love these pink tinged flowers. I'll let them dry here in this vase.
The catalpa didn't drop all of its leaves at once, but it dropped many of them throughout the day. (I'll take some photos later today.) The hyacinth bean vines I have running along the fence bit the dust. So did the sweet potato vines. Sob. I know it's all part of the life cycle of a garden but, nevertheless, it makes me sad.
I spent the day mowing the lawn and raking leaves. Some of the leaves I could just mow over and mulch. But there are certain areas of the yard where the massive amount of fallen leaves is just too deep to mow. I have still have a bit more mowing to do but its raining today.
Ah well, I'll be forced to drink hot chocolate and crochet another Obsession Scarf.
We're watching a lot of baseball this week. If my Red Sox can't be in the post season, they were rather dreadful this year, then I will cheer for the Tigers (my home town) and the SF Giants.
How are you on this Sunday morning? What are your plans for the day?
Linking to Elaine's Sunny Simple Sundays.