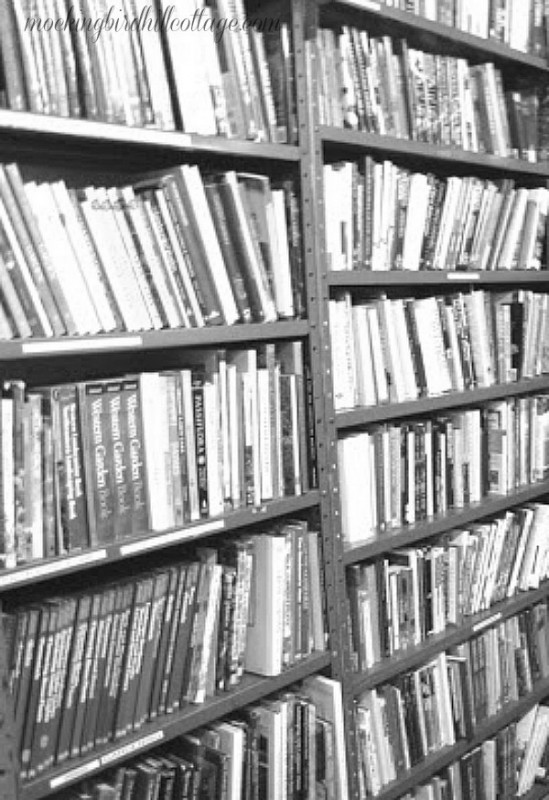 One of my favorite childhood memories is that of our Bookmobile.
I was a kid who loved to read. If there was a choice between playing outside and reading a good book, I went with the book. More often than not, you would find me with my head buried in a book, oblivious to everything going on around me. It was my escape, my peek into other worlds, other times, magical ideas, wonder.
Every day the same conversation would occur.
Mom: It's time for dinner.
Me: Just let met finish this page.
3 minutes later:
Mom: I said, it's time for dinner!
Me: I just have two more paragraphs, Mom!
And so on.
We didn't have a lot of money, so I checked out books from the library. Some I got from my elementary school library. But most of them came from our Bookmobile. Every Thursday, the Bookmobile that was a part of the Dearborn library system arrived in the parking lot of my elementary school. I lived two blocks away from my school, so getting there was easy.
Miss McHenry, our local librarian/bookmobile driver would pull into the parking lot. The driver's seat would turn around to face a counter that ran the width of the truck. When she needed to come out into the bookshelf area, she would simply lift a portion of the counter and walk out into the truck.
I thought that Miss McHenry had the neatest job in the world. I could imagine nothing more wonderful than not only being surrounded by books, but also being able to drive that truck! Oh, that seemed like the perfect job. I wanted to be Miss McHenry, who was unfailingly kind, polite and helpful to all of us who frequented the Bookmobile. I wanted to be a librarian, yes, but I wanted to be a librarian who worked in a Bookmobile. Much more fun.
Miss McHenry remembered what I liked and had suggestions ready for me. She knew I liked books with red covers. She encouraged me to read all of the Little House books. My world expanded. My imagination soared.
I couldn't wait for Thursday to arrive. I would go home from school, grab my previously checked-out books, and walk the two blocks to the parking lot. Often, my mom would come along with me because she loved to read, too. I would greet Miss McHenry, hand her the books, and eagerly turn back to the shelves. What would I find this week? Could I be daring and check out more than 5 books? Would Mom let me start reading them as soon as I got home? Were there new red-covered books?
Nothing was better to me than carrying a stack of yet-to-be-explored books homeward. So many possibilities! So many worlds to explore!
Our Bookmobile was a godsend to a serious young girl who liked to read and dream and lose herself in the printed page. I cannot begin to tell you how important it was to me. I can still see the inside of that truck, the shelves that were full of all shapes and sizes of books. I can see the shelves near the bottom of the stacks where the children's books were – the perfect height for a kid like me. I can see the counter where Miss McHenry would take my stack of books and stamp the due date inside the cover. (I so wanted to operate that stamp!)
I lost track of Miss McHenry many years ago. I have no idea what happened to her. But I thank her for her love of books, for her respect for children and for introducing me to so many wonderful stories. For instilling in me a love of the printed word, on the page, between actual book covers, that I carry with me to this day. And I thank my hometown for knowing that kids needed to read and perhaps the best way to get books to them was via a mobile library that arrived almost on one's doorstep!
Did you have Bookmobiles when you were young?
Happy Thursday.