A photo of the house taken last week: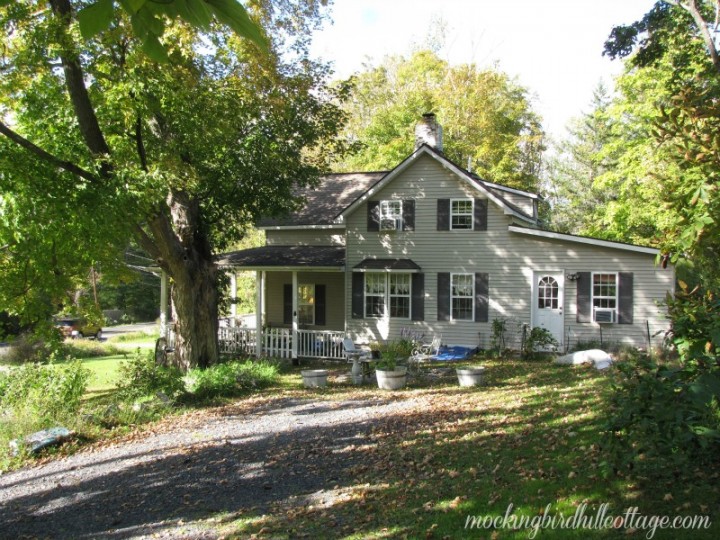 A photo of the house taken yesterday: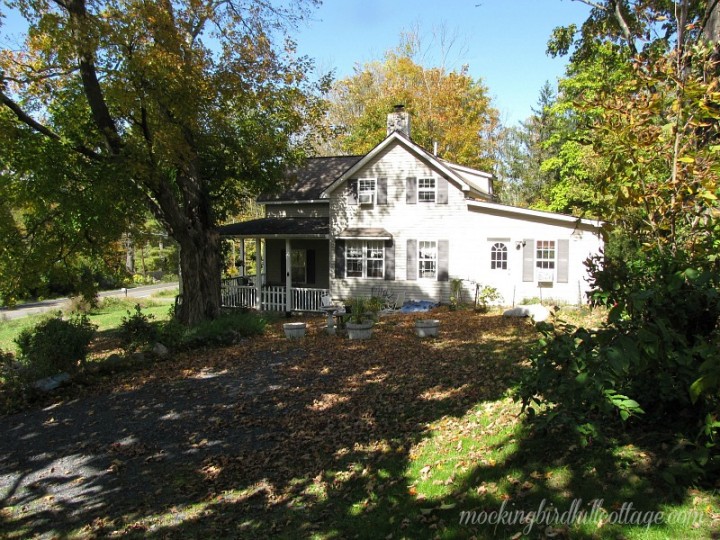 The leaves are changing color rather quickly. And, thanks to some rain and wind, there are a lot more of them on the ground.
That means raking. Lots of it.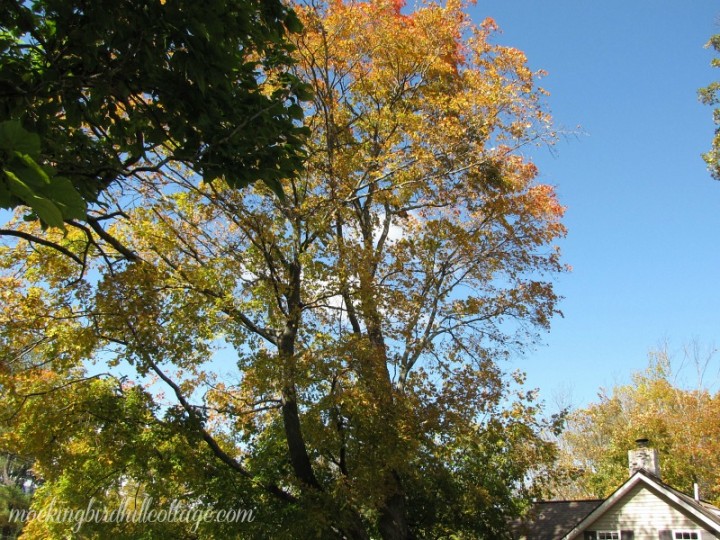 I love fall, but it's messy. We have to clean out the gutters frequently so they don't get clogged. We have to rake and rake and rake again. Part of the deal with having a lot of deciduous trees to enjoy, and we do, is that the leaves will eventually fall to the ground. The maples are always among the first, along with the black walnut. Then the ash trees, what's left of them; we've lost a lot to disease. The oaks and elms are up in the woods and I've noticed their leaves starting to change color. The catalpa will be last. The minute we have a hard frost? Boom. All the leaves will fall. The ground will be littered with those beautiful giant heart-shaped leaves.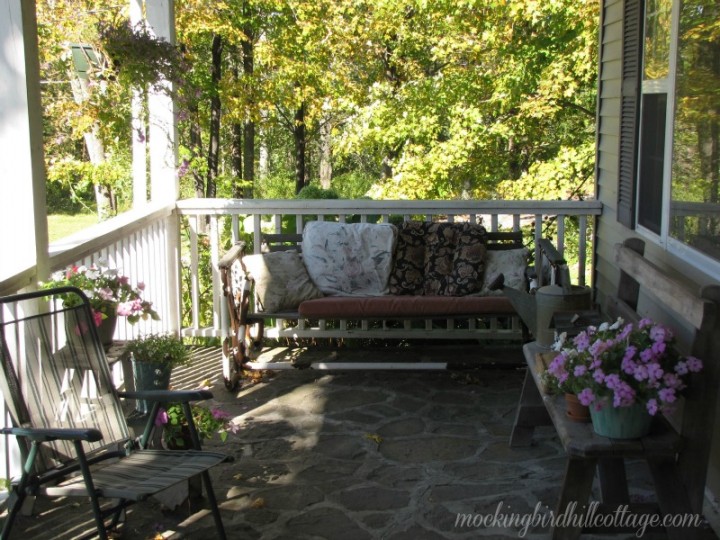 I'm spending as much time as I can on the porch because it will soon be too cold and wintry to enjoy our little haven.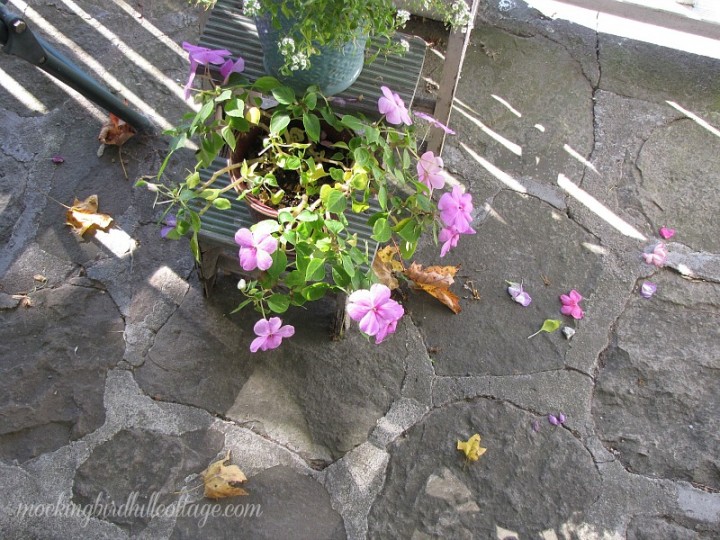 Hang in there, impatiens.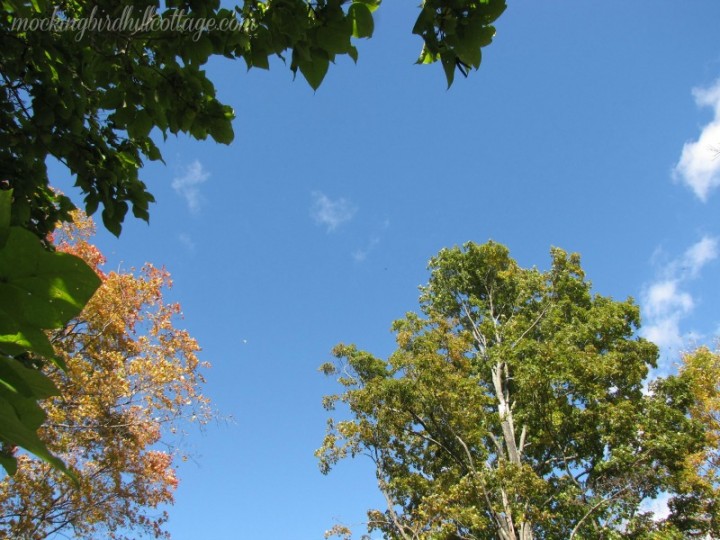 What's it look like in your neck of the woods? Are the leaves changing color? Have they already fallen? Do you live in a part of the country where the changes are subtler? Tell me about your own particular autumn.
Happy Tuesday.