Tons of rain yesterday.
You don't want to see the massive amount of wet leaves in my yard.
I don't want to see them.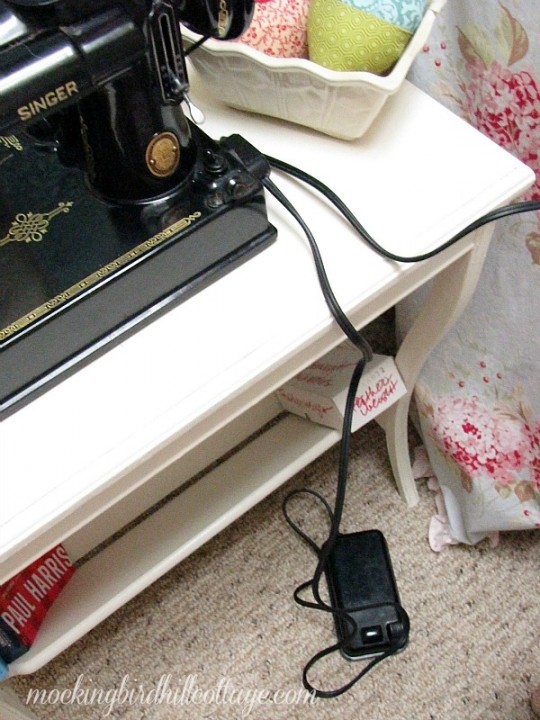 Nova replaced my cord. Look: the foot pedal actually reaches the floor! Thanks, Nova! Mabel thanks you, too. I'd love to start sewing something but I'm too busy doing this: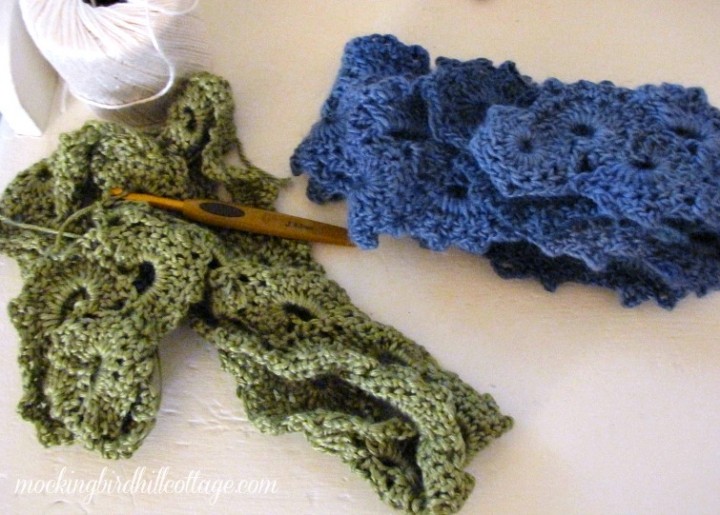 My wrist is a wee bit sore. I just ordered some more yarn. More scarves coming.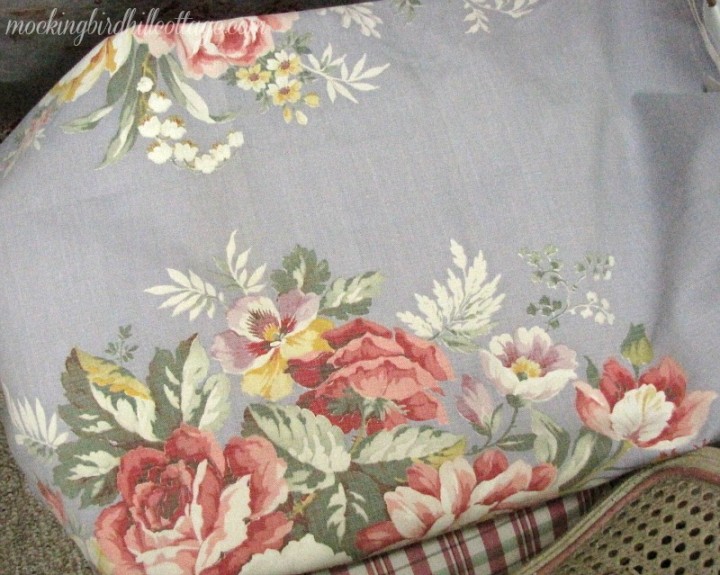 This is the vintage fabric I found the day we bought Mabel. I love these vintagey flowery fabrics. There's about 3 yards of it and the fabric has a substantial weight.  Hmmm. What should I make?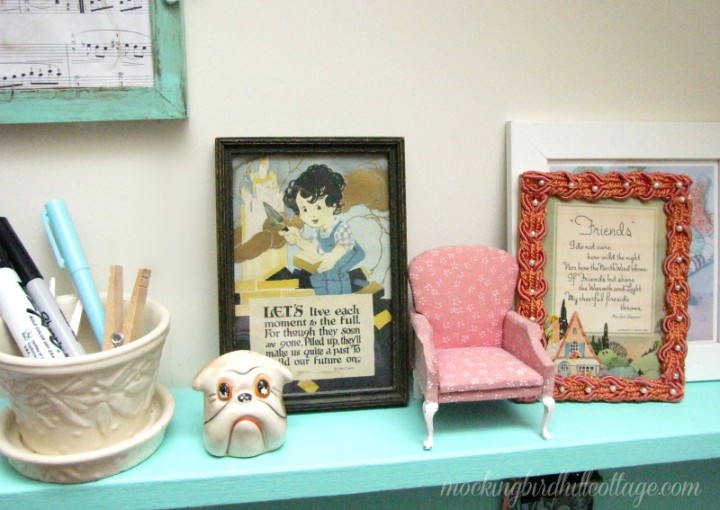 Part of the mantel in the studio. I love these framed mottos. The graphics are fabulous. I found the one on the left and the one on the right was given to me by friend, Lori, owner of Vignettes in San Diego. The chair was meant for my dollhouse but the scale is off – it's too big. Darn. The dog is part of a salt and pepper shaker set. Alas, I only have one. Do I need to say anything about the McCoy?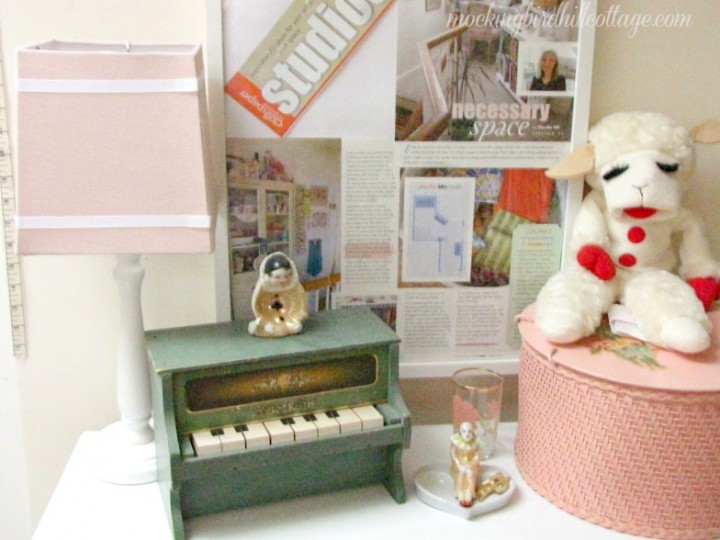 I moved my little piano up to the studio and I rather like it here. I've even caught Lambchop playing a tune or two. She's quite good.
Thank you so much for sharing your own particular autumn with us. I loved reading everyone's comments yesterday. And I really love threaded comments! Being able to respond to your comment on the comment page and sometimes get a dialogue going makes me happy. I've installed a plugin that lets you, the commenter, know if I've responded so I hope you're enjoying that. If you ask a question, I'll do my best to answer it right there.
A note or two on commenting: Many of you subscribe to MHC and sometimes you comment by responding on the actual post that has been emailed to you. That's fine, though I don't always receive those comments. If you can, I'd really love it if you could come here to leave your comment so that everyone can read it. And you can't be entered in a giveaway by responding that way. You have to click on the post, come to the blog, and leave your comment here.
But here's my main point:
When I see a new post from a favorite blogger in a reader, I always click over to the actual blog post. Yes, I know it's an extra click. Here's part of the reason I do that. If that blogger has ads on her blog – ads she is hoping to earn some income from –  she needs me to visit her blog. She'll get nothing from me reading every post in my reader. Since I've started running ads, I have realized how vitally important this is, not only for me, but for other bloggers. And I want to support my fellow bloggers.
I have ads on this blog that provide a small income for me that I really need in these precarious times. So, if you feel inclined, occasionally stop by my blog and other blogs and visit the actual post. I'm not talking about clicking on the ads. I would never tell you to do that. Just stop by for a visit. That's all you have to do. It takes but a moment but it can make a big difference in that blogger's quality of life.
I thank you and I am grateful for each and every one of you.
Happy Wednesday,