The new boiler was installed on Friday and we have heat. At one point, I started to feel sleepy and achy, my eyes stung, and I would have sworn I was coming down with a cold. At the same time I could smell the solvents they were using and Don suggested I go outside for a while. That made everything better – I think I was having a reaction to the chemicals. We opened some windows and the fresh air did the trick.
Brenda asked me what a boiler is. She's used to furnaces. A boiler heats water which flows through pipes, in our case, through pipes that run in our baseboard heating. A furnace heats air, which is blown throughout the house. Our boiler is fueled with heating oil, which seems to be the predominant way of heating a home out here in the East.
Let's take a walk around the property. When I was forced outside the other day by the fumes, I grabbed my camera. There really is beauty to found even in the brown, stark landscape of late fall and winter.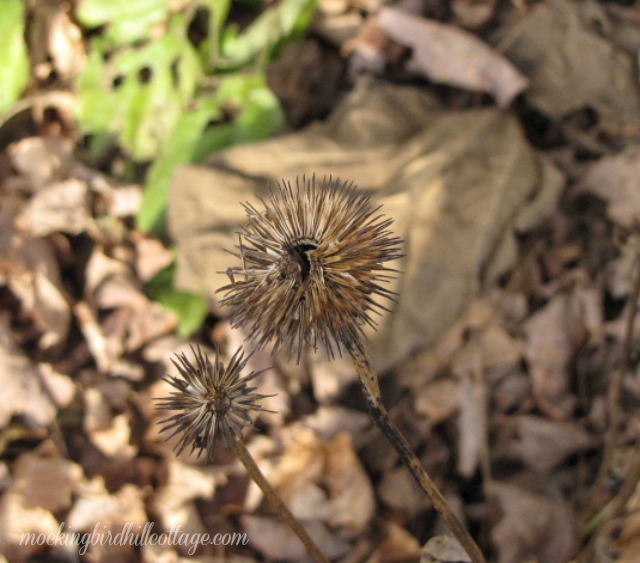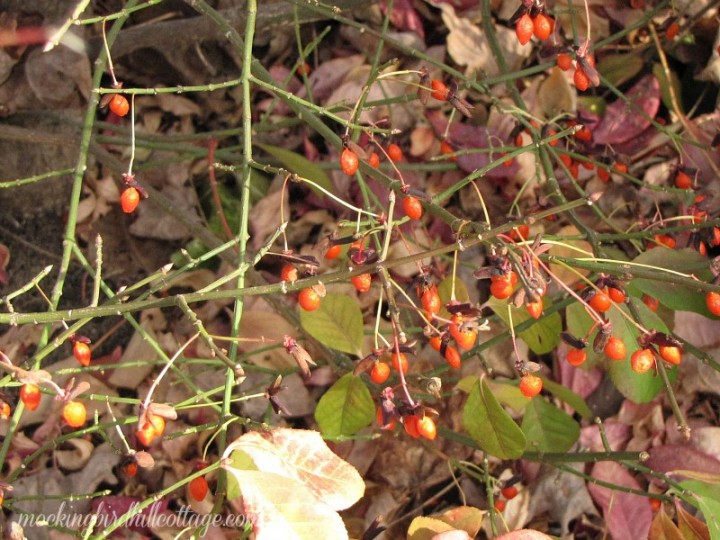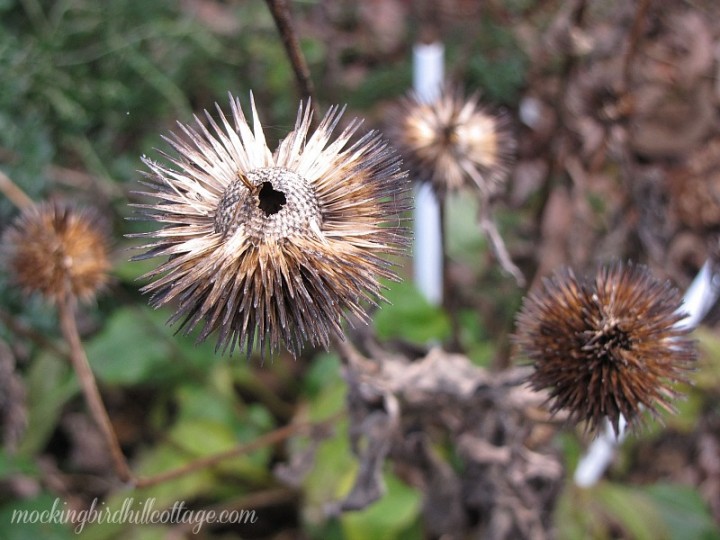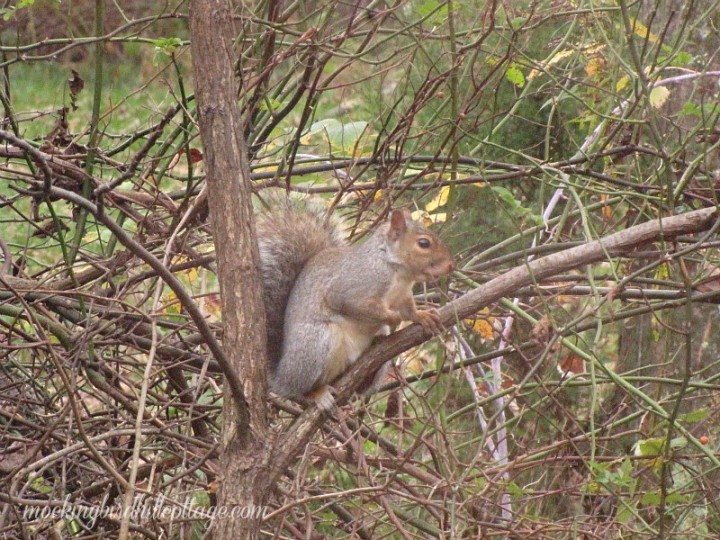 Linking to Elaine's Sunny Simple Sunday.
If you click on this link, you'll see my home featured today on Cozy Inspiration.
Happy Sunday.