I'm not much for fancy restaurants. I have never felt entirely comfortable in them. I feel like I have to be on my best behavior, like a little girl in her very best dress, ham-strung with warnings not to get a stain on it or spill anything.
If I have a choice, it will always be for comfortable and funky. The funkiest restaurant I've ever seen is in a little town in our area. Yesterday, Don and I took a little drive and had lunch there.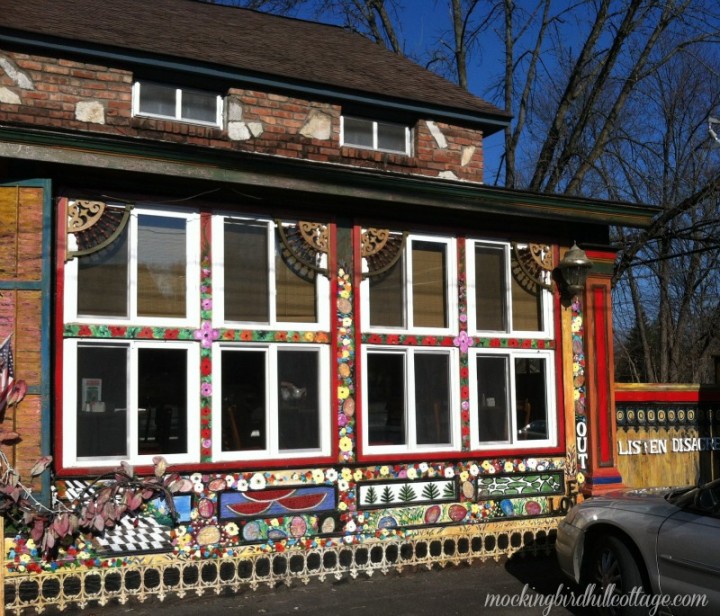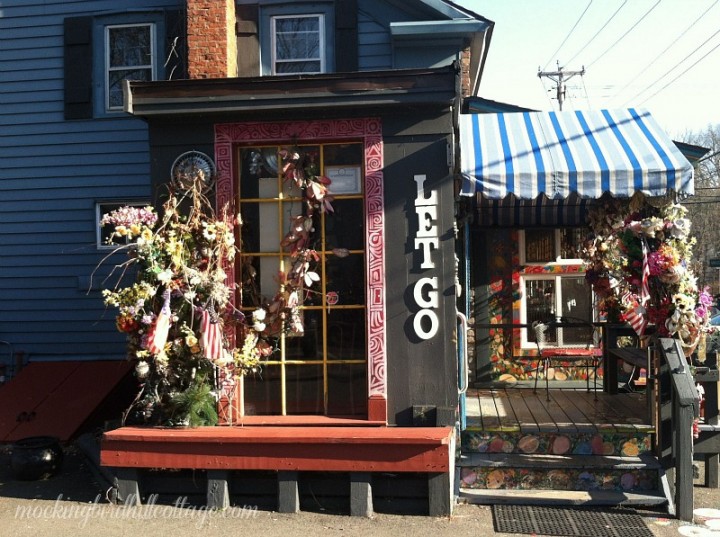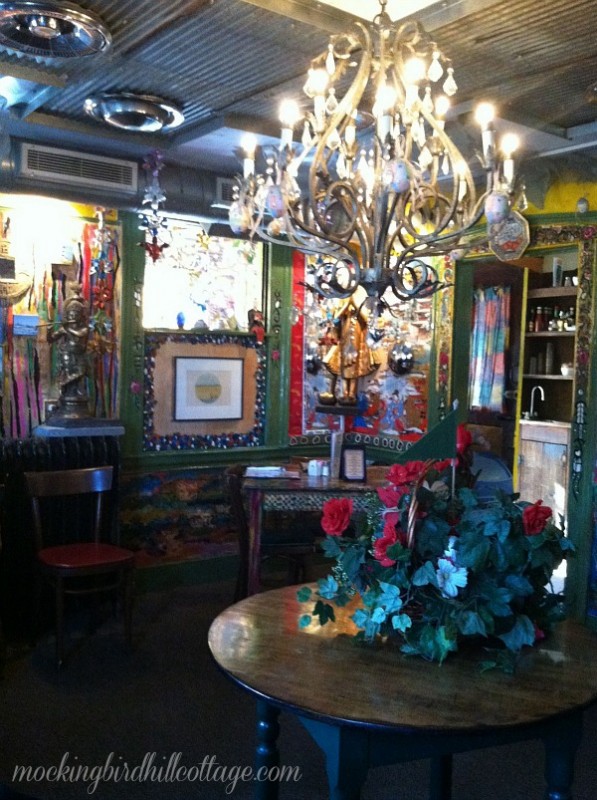 Every single inch of space – walls, ceiling, floors – is covered with paintings, decoration, tchotchkes, you name it. I've never seen anything like it. It's so whimsical: part souvenirs, part Asian influence, part decorative painting, part dumpster diving treasures, part sparkle and glitter.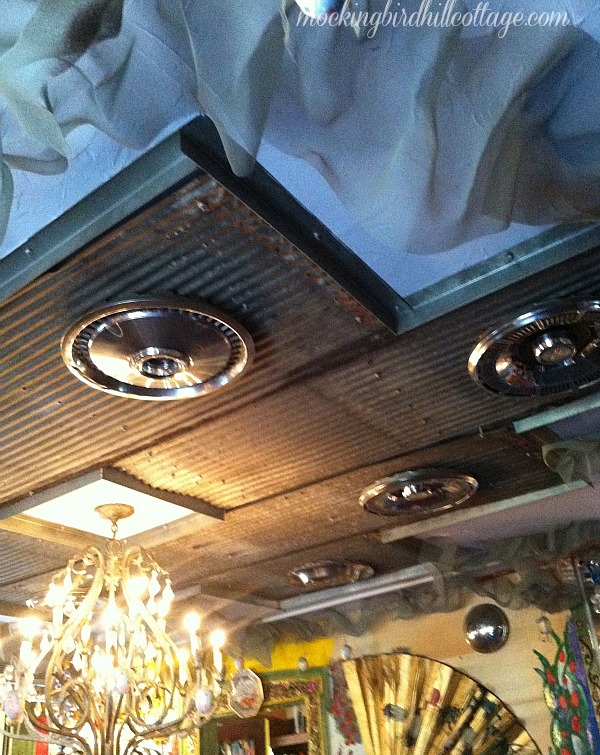 Hubcaps on the ceiling.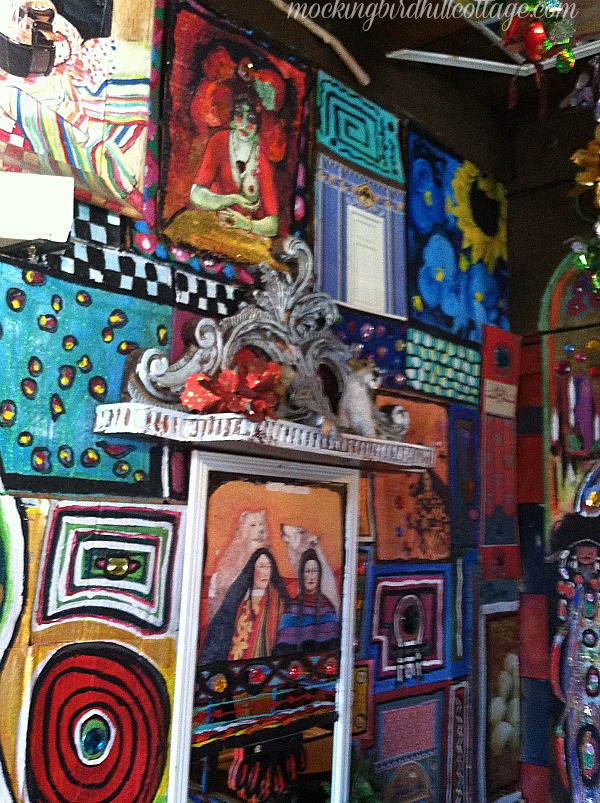 Paintings on the wall.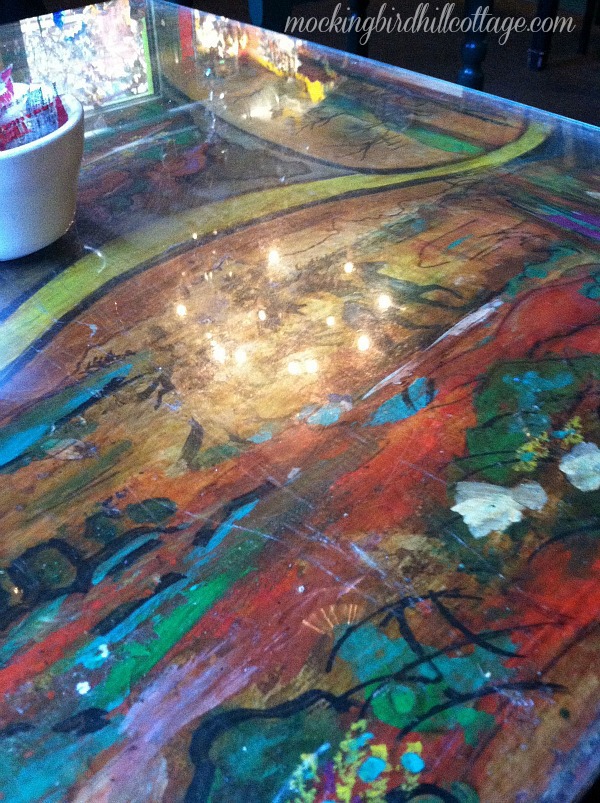 Our table was a painting: trees, water, horses.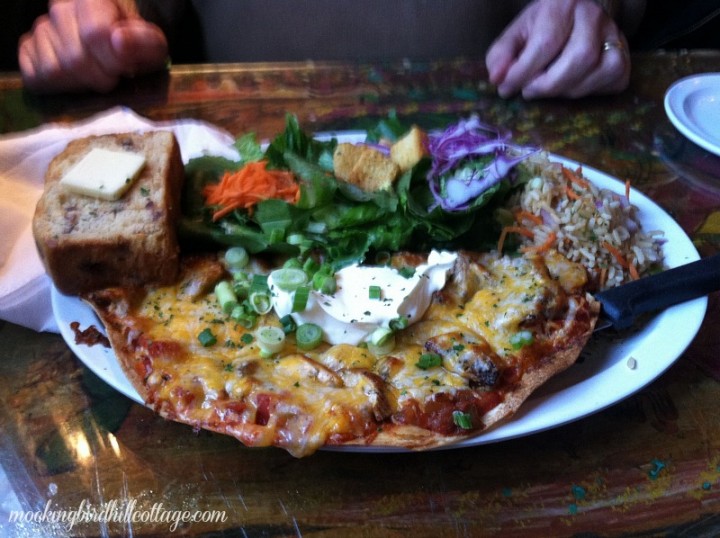 And the food is unbelievably good.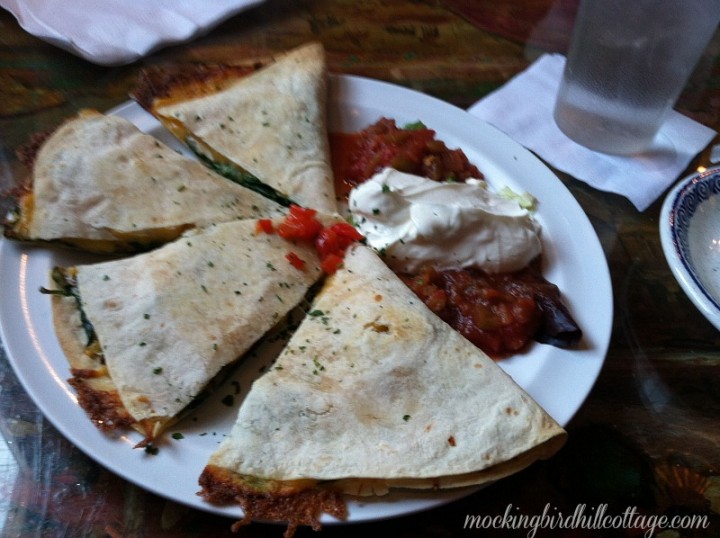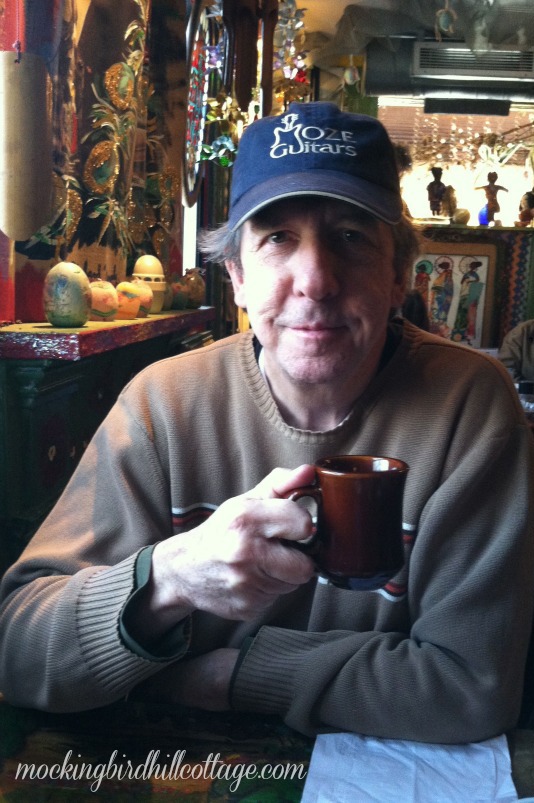 Don drinking his Decaf.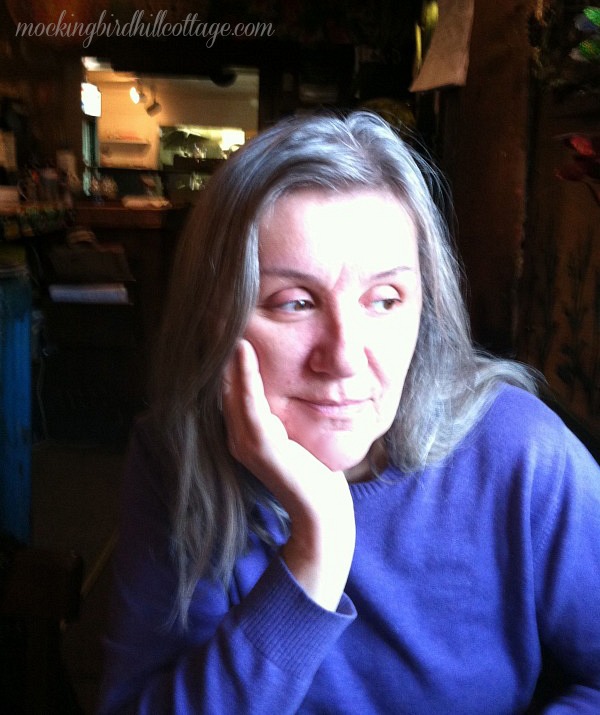 Me, sans makeup, looking a wee bit sleepy. Don took this and really likes it, so even though I don't like photos of me without makeup, here goes. Me: on the cusp of a big birthday.
This is on the wall in the entry:

I love these words. After some googling, I found the source.
Isn't the restaurant magical and wonderful? I wish I could have taken even more photos (all of them via the iPhone, by the way) but I didn't want to intrude on the other patrons.
It just might be one of my favorite places to eat.
Happy Sunday.