My view yesterday. And most likely, today. I stationed myself in the living room with Scout and kept her company all day. Don had to go into the city, so I drove him to the bus station so that I had the car, if necessary. There's not a whole lot new to report. Scout did perk up and get hungry yesterday and I managed to sneak some antibiotics into her food. Though she slept most of the day, when Don came in the door after a being gone all day, she did a couple of her pounces and spins, which was heartening. But she sounds terrible. Her already heavy breathing is heavier. She's now coughing a bit and sneezing. And she threw up again this morning, which, I think, is due to the antibiotics. They may just be too strong for her.
We will know the results of the blood work sometime today and go from there. We may need x-rays. Ironically, I had just paid off our previous vet bills last Friday. Ha Ha! Got you! says the Universe.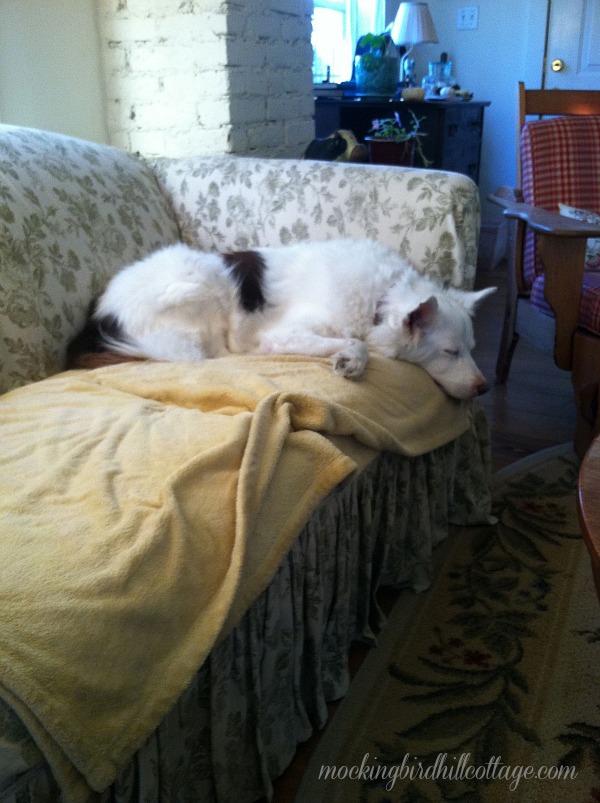 I'm nervous but am praying and visualizing my girl as the whole, perfect, healthy creation she is. To top it all off, Don had a sleepless night last night with so much tossing and turning that I fled downstairs to the sofa in the den.
Birthday tomorrow. Thanksgiving on Thursday. I really don't care all that much about either of them. The best birthday present would be Scoutie taking a huge turn for the better. That's all I need. (And, of course, Mabel, the Featherweight, was my early birthday present.)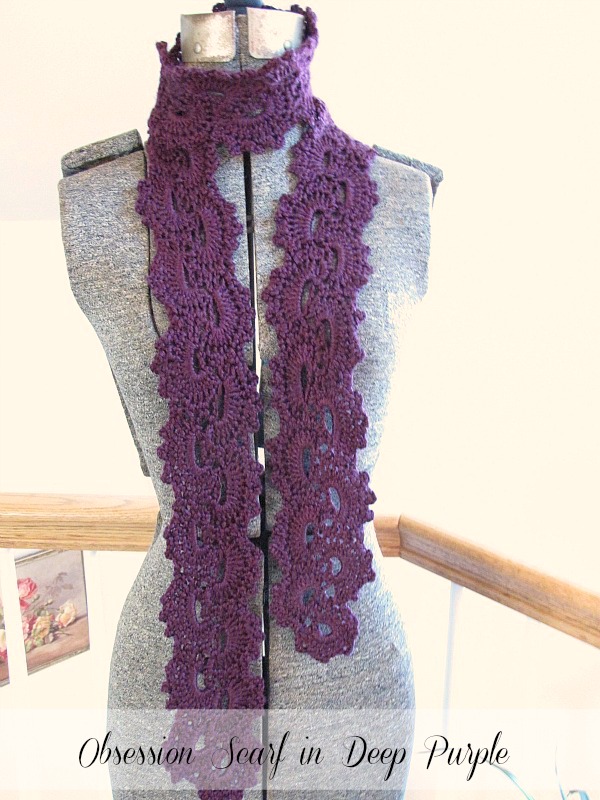 I'm listing a scarf today in the Etsy shop. It's in silk and bamboo and the color is a bit deeper than this photo indicates. It is so soft and silky to the touch. I guarantee it. And it's my favorite shade of purple. And I have another one on the way, which you can see in the first photo. Update: Sold to Charlotte. That was fast!
Happy Tuesday.