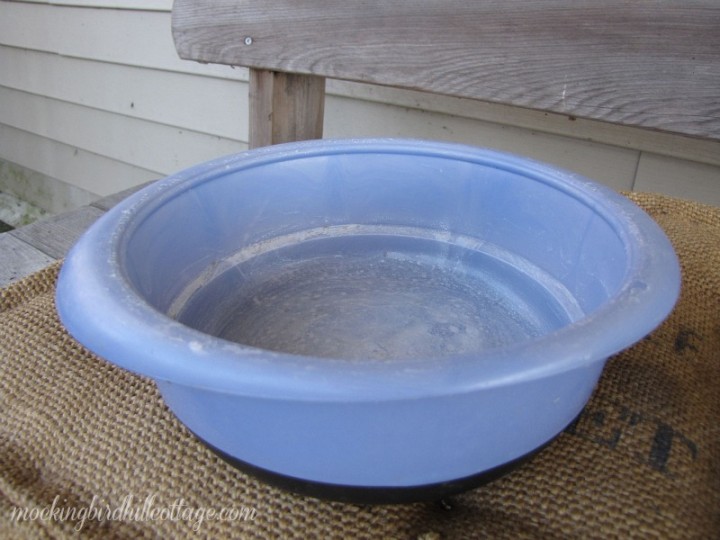 This was Riley's dish. That boy loved to eat and this battered, not-very-attractive dish was his version of a plate. When he was able to navigate easily, I would fill it with food and place it on the rug by the kitchen sink. It was easier for him to stand there. When he couldn't get up and down quite as easily in the last month or so of his life, I would take the dish to him and he would chow down right there from his perch on the rug.
I can't throw it away. It's my boy's dish. Just as I saved some locks of his hair and his collar, I am hanging on to his dish.
But what to do with it other than storing it in a cupboard?
I had an idea. It reminds me of a planting dish, so off I went to a local nursery. I bought some succulents and some special potting soil.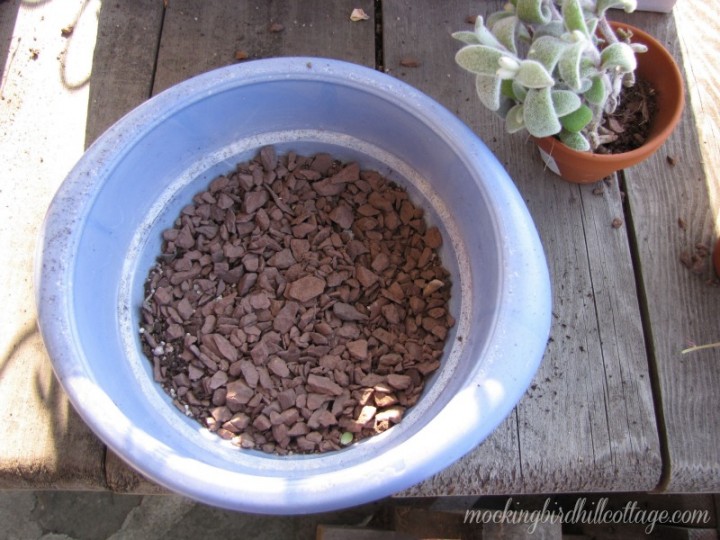 Each of the plants came in a terra cotta pot with little rocks on top of the soil. I shook out all the rocks and added them to the bottom of the bowl for drainage.
Then I filled the bowl with plants and soil.
While I was doing all of this, Don and Scout were out on the porch with me. Ever the blogger, I picked up the bowl to find the place to photograph it. As I set it down on the bench, this happened: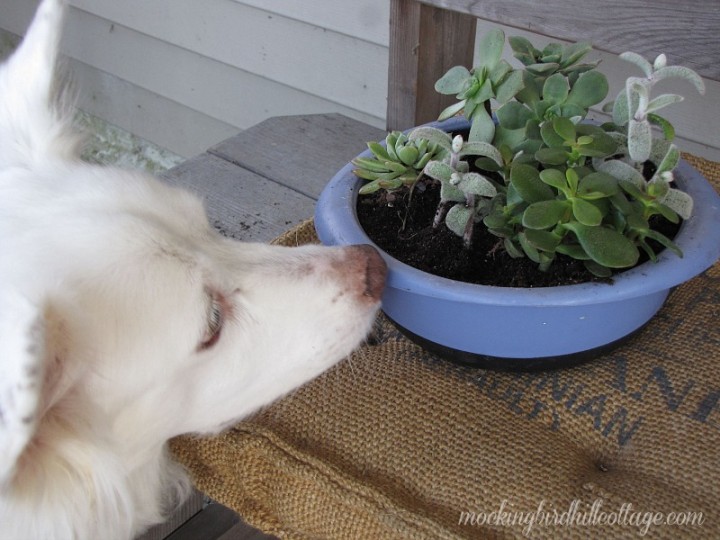 Immediately. Our girl misses her brother.
Riley's Dish Garden
Yes, there are prettier planting dishes – I have several McCoy planting dishes right here in the cottage. But this may be the most loved planting dish to be found anywhere.
It helps a great deal. Creating this garden is a fitting tribute to my Riley.
Miss you, my dear, sweet boy. With all my heart.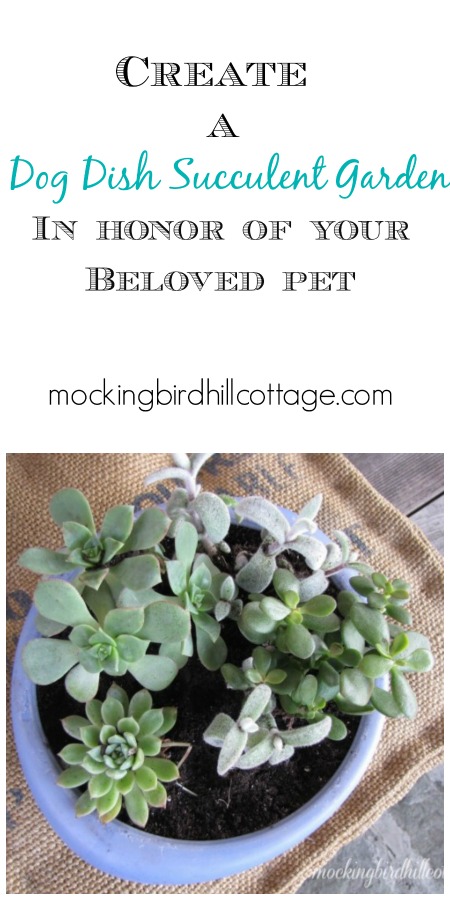 Happy Monday.