There. I said it. Where to put your supply of toilet paper? Those of you who have read this blog over the years know that I have never lived in a big apartment or house. Never. Indeed, many of my domiciles were one or two rooms. This little cottage seems positively palatial compared to those spaces.
So, storage is always an issue. In the years I lived in the city, I would just stop by the neighborhood corner shop and buy 2 rolls of paper as needed. That's all I had room for. Now I have one and half baths, but neither space has room for a cupboard or any other behind-closed-doors kind of storage.
I see a lot of bathrooms where the toilet paper is piled high in a basket. But, let's be real here. Bathrooms are damp. There's a lot of hair floating around. Items can get covered in that sort of damp/dusty stuff. Do you know what I mean? (I don't have a better way to describe it.) So I came up with an idea for storage. Several years ago, I haunted eBay until I found what I was looking for: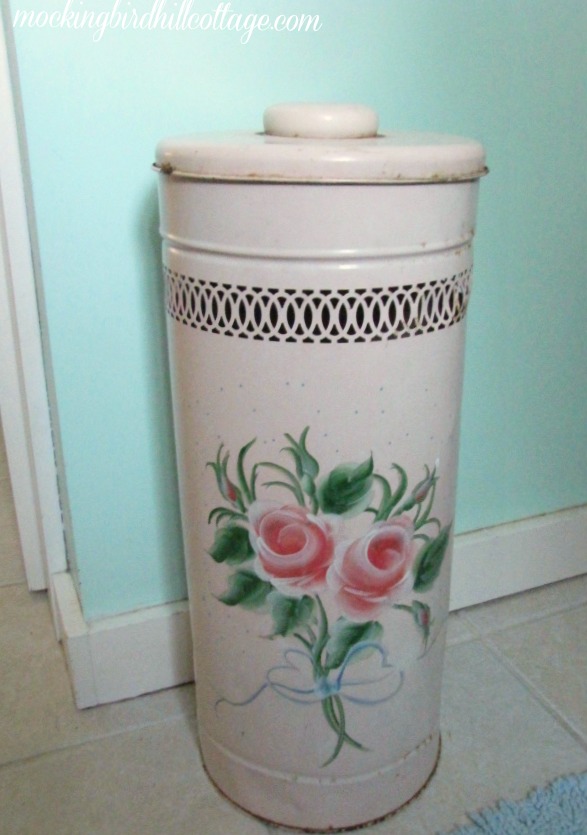 (Bathroom photos are so difficult, aren't they?)
This is a tole hamper. You can find these on eBay fairly often. Here's what it has going for it:
It doesn't take up much space. It's vertical, rather than horizontal.
It's pretty. The hand-painted flowers suit my style and my bathroom.
It holds about 8 or 9 rolls of toilet paper and keeps them under cover.
I don't have to keep running out for a roll or two.
It's pretty (had to say it again) and shabbily vintage.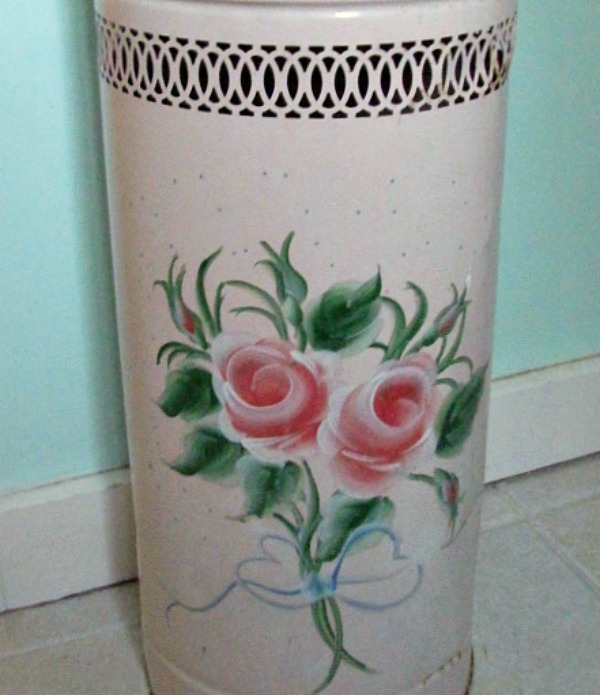 If you live in a small space and love the vintage look, this might be a solution for you. It keeps the toilet paper hidden but easily accessible.
It's become one of my favorite touches here at the cottage.
Happy Thursday.