Lately I've been watching reruns of Law & Order in the evenings – either Special Victims Unit or Criminal Intent. They are sort of perfect because I'm usually doing some sort of handwork and I can watch and concentrate on my task at hand at the same time. On Sunday night I was watching SVU and a new episode started. Didn't look familiar to me. About ten minutes into the show I heard my husband's voice. What a nice surprise! In this particular episode he played a psychologist. I do remember watching it when it first aired but enough time has gone by that I forgot how it started. Don's done lots of different Law & Order episodes over the years. But I still get a kick out of seeing him!
Three Christmases ago (I had to search on my blog to find out exactly when this happened – aren't blogs a handy way of keeping track of things?) Don searched locally for a dollhouse shop because he wanted to get me something for my dollhouse. Well, unfortunately, the only local shop closed about a month before I got my dollhouse. So he drove off on a quest and came back with this: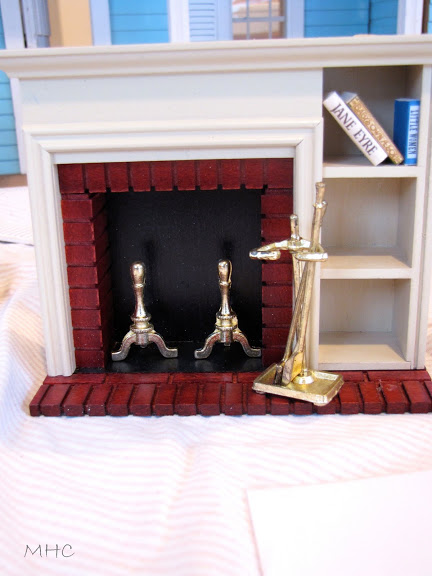 You can't tell from this photo, but the actual color of the fireplace was tan, not white as it looks here. It's made of plastic. I thanked him profusely but since I was just starting the dollhouse rehab at that point, I put it away. Eventually I decided that it didn't suit my dollhouse's style and that I probably wouldn't use it and Don would forget that he gave it to me because he does that sort of thing.
But I had the urge to create something on Sunday and since the bookcase that I had planned to work on has somehow mysteriously disappeared, I pulled out the fireplace. What the heck, I thought. I'll paint it. I wanted to eliminate the plastic look of the piece. My thought was to paint it white and then I ended up painting the bricks white as well – I wanted them to look like they'd been whitewashed, rather like the brick chimney in my living room here at the cottage.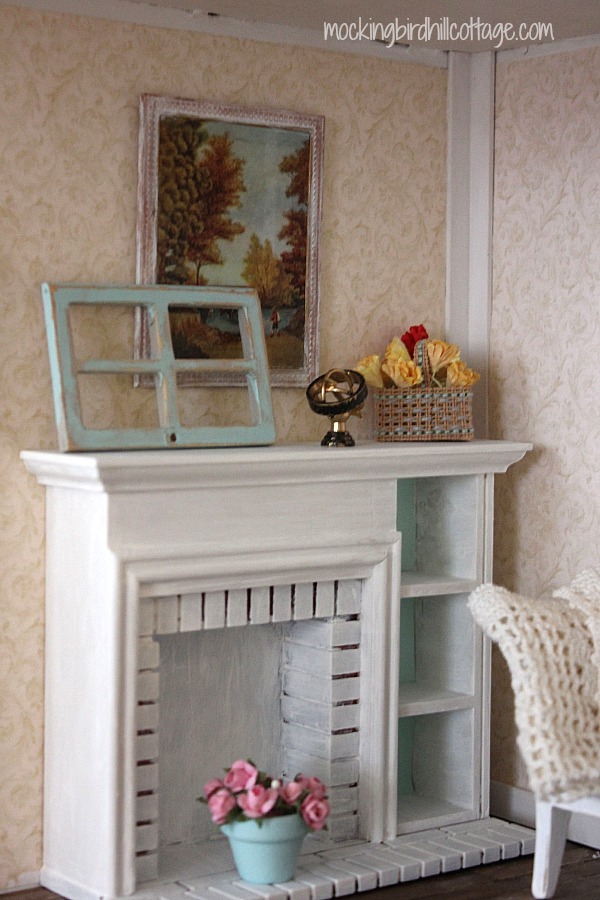 Still needs some tweaking and another coat of paint, but I do want the house to look gently aged. Eventually, I will get some sort of fireplace screen.
Can you see the blue backing behind the shelves?
I used some paint chips I had hanging around and cut them to fit the opening. The back of the firebox needs another coat of paint and that's on my to do list. Or maybe some soot?
The painting on the mantel has been in my miniatures box for a long time. I just aged the original gold frame. The 'old window frame' is actually a cupboard door on a Michael's hutch that I had taken apart for some reason or other. I decided it could be put to use as a vintage window frame that the house's owner discovered by the side of the road. So I painted and distressed it. The armillary next to it was sent to me by another blogger who blogs at Canterbury Cottage, Lady Hawthorne. She generously sent me this piece from her childhood dollhouse.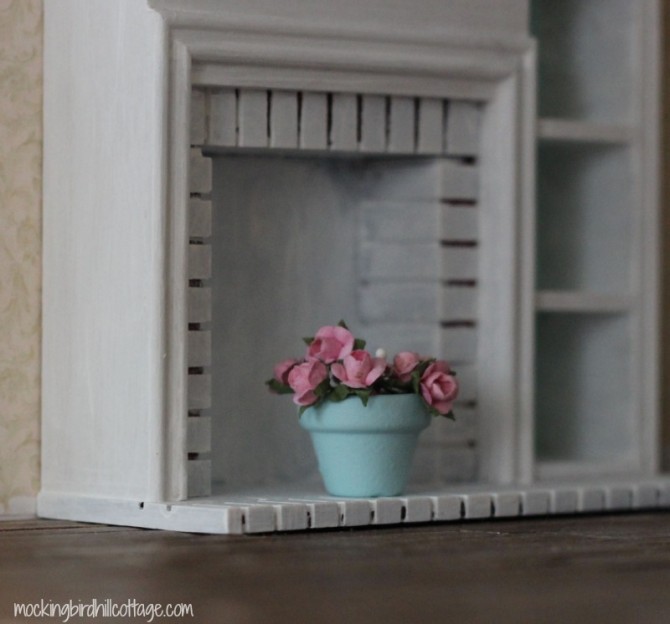 I painted a little terra cotta pot that I had on hand aqua and added some flowers.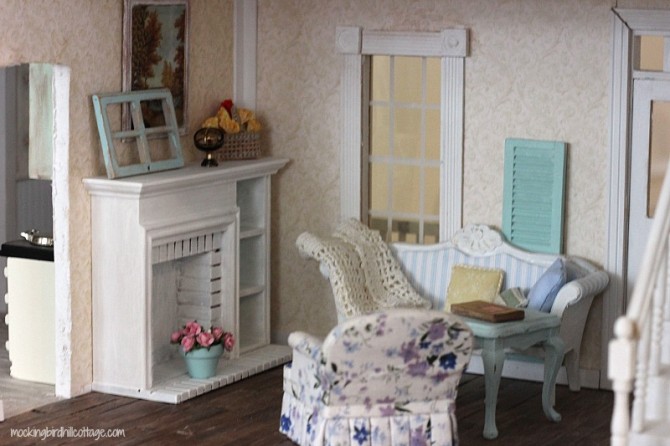 I used what I had on hand to style the fireplace mantel and I've been looking for the right place for the armillary. I like the way it looks there.
Heck, I don't have a fireplace here at the cottage, so I have to have some sort of mantel to play with!
Dollhouses are fun.
In other news, I've listed another scarf in Peacock Blue (update: SOLD):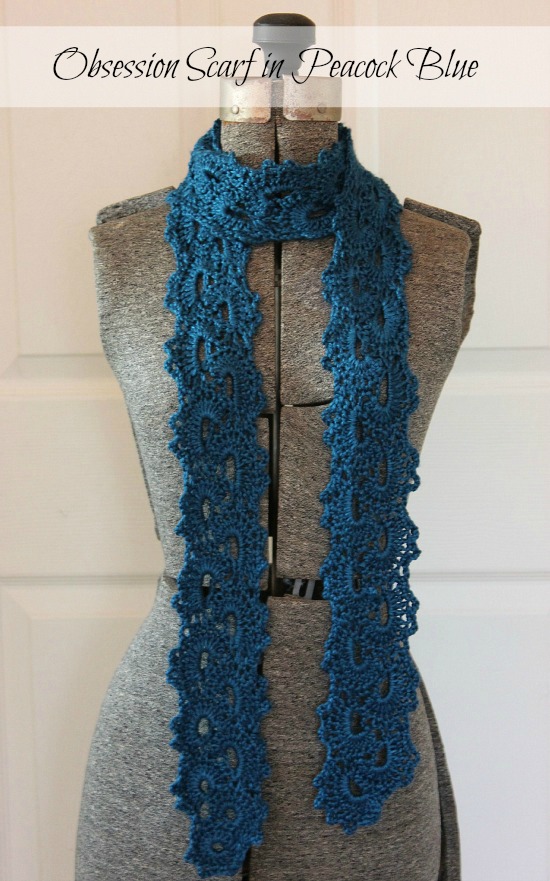 Snow yesterday, then ice, today everything is iced over and the temps are going to be in the forties, tomorrow in the fifties. What the heck?
Happy Tuesday.