It's Friday evening and that means that A Favorite Thing begins! I hope everyone has had a good week. In my neck of the woods, it has been frigidly cold, then in the fifties, and now we're back in the twenties. No wonder my head is spinning!
Some highlights from last week: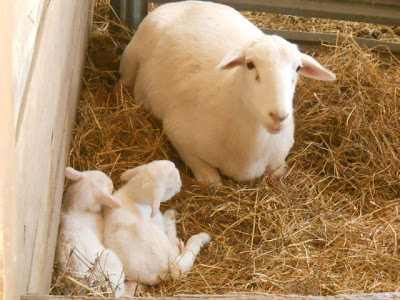 Be still my heart. If you know me at all from this blog, you know I love sheep and lambs. Two Birdies and a B. shared this photo with us in her post. They were born on Patrice's Farm – Patrice blogs at Everyday Ruralty.
Is there anything more adorable?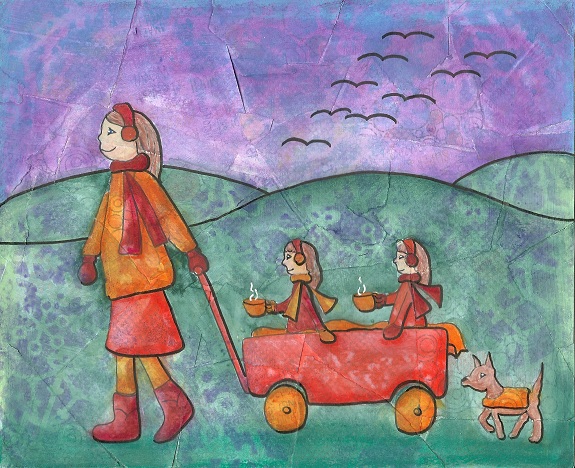 Mary Walker Designs shared one of her paintings with us. She was inspired by a trip down the road with her two girls and the neighbor's Cairn Terrier trailing behind. Isn't she talented?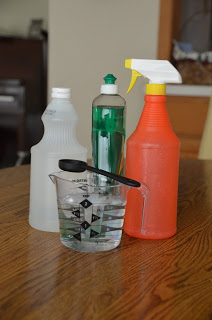 And Cottage Sweet Cottage shared her recipe for a homemade all purpose cleanser. Thank you, Lil!
My favorite thing this week? Photography. Actually, I've loved photography for quite a long while but since I started this blog almost 5 years ago (in just a few weeks!) I've developed a passion for it. I received a new camera as my Christmas present, which has given me a whole new set of tools and I am loving every minute of it. Just today, I wanted to list the earrings my sister made in our Etsy shop and I came up with the idea you see below. I used white boards and the teacup and a special lens and came up with these: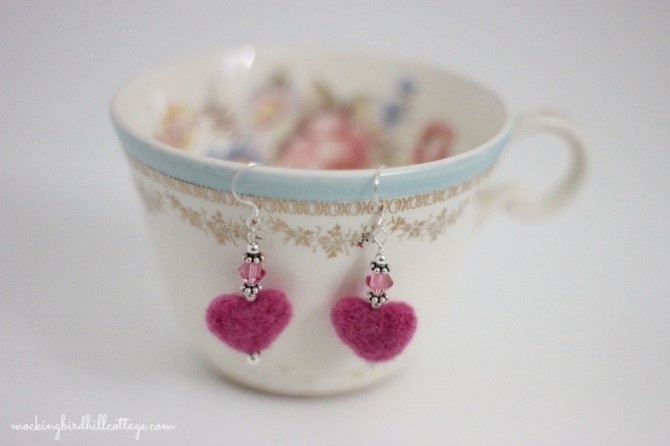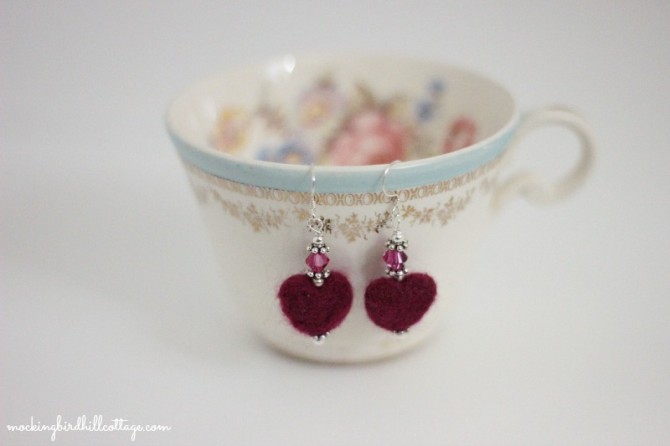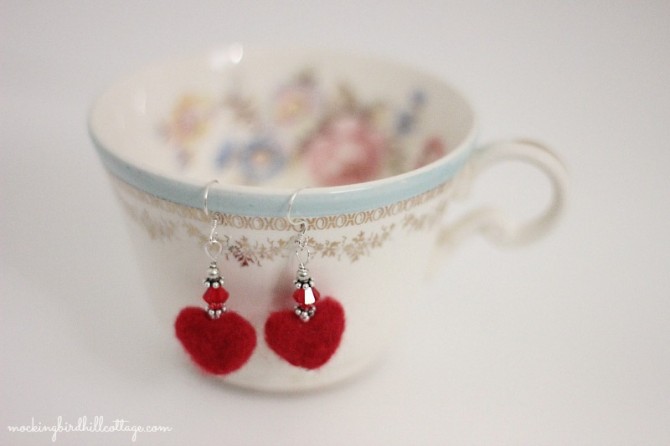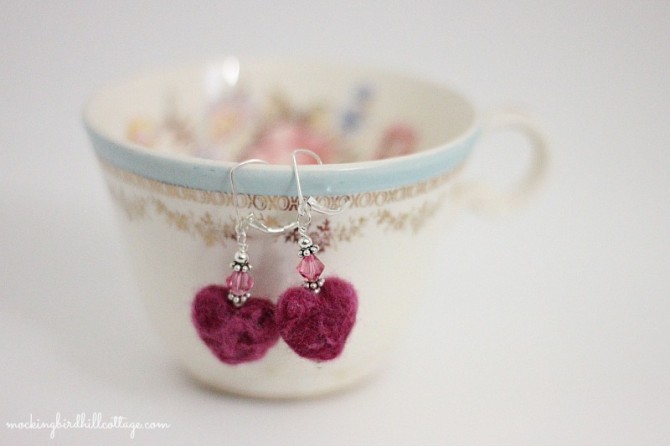 I'm not always successful. But when I am, I get so excited! Blogging and photography have opened up a whole new world for me.
Okay, now it's your turn!
You can link up anytime from this evening through Sunday. Make sure you enter the URL of your post. If you're unsure how to do that, just click on your post title after you've published it and copy the information in your browser address window. Come back here, paste the URL into your link entry and there you go! If you have any problems, drop me an email and I'll help you out. Please link back to this blog on your post. That way, those that read your post and are interested in reading more can do so.

One of my concerns about link parties is that the very reason for them has somewhat gone by the wayside. They've become so big and there are so many of them that many bloggers don't take the time to visit any of the other participants. Link parties are a way to meet new bloggers and share with each other and the only way to do that is to visit each other. So, please, take some time to visit everyone over the next few days. No rush. Stop by, introduce yourself, and leave a comment. It's the neighborly thing to do. It's also nice if you leave a comment here, as well.
Have fun!