Most of you know my sister, Meredith. She blogs at Mereknits. And she does knit. And crochet. And weave. And she makes jewelry. And she's a great mother and wife and occupational therapist and, most importantly to me, sister. She's been needle felting lately and has come up with something special. We're going to offer them in the Etsy shop.
Let me give you a preview: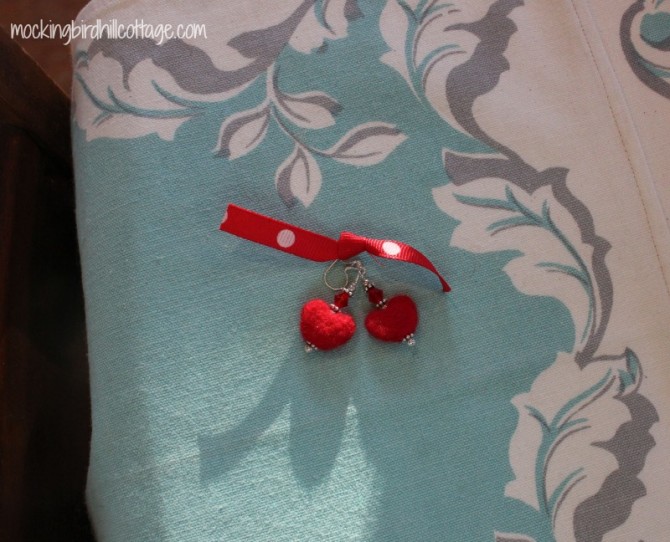 Earrings! These adorable needle felted heart-shaped earrings will make you swoon. Meredith just sent me a box full of them. You'll be able to choose between Red, Strawberry Swirl (which is the color of the heart I posted the other day,) Pink and Berry. The ear wires and balls are sterling silver, the spacers are pewter and there are crystals, as well.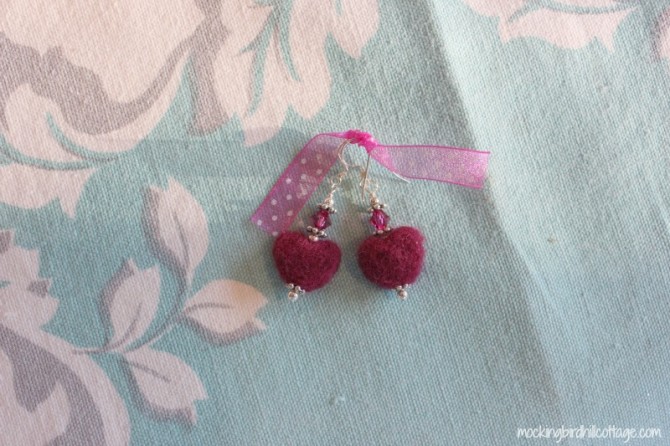 The earrings in Berry.
Price? $13.50 per pair.
Oh my goodness, they are adorable. And lighter than air.
I bit the bullet this morning and photographed myself in them, so you can see the size. Morning face and morning hair calls for the softening effect on PicMonkey.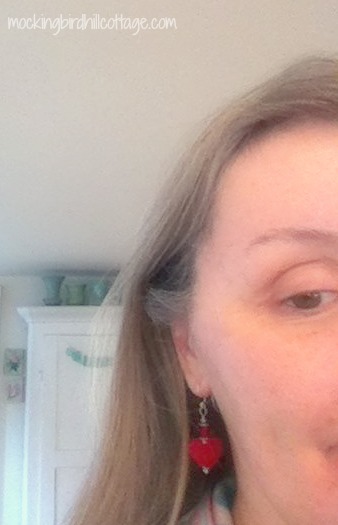 You really didn't think I was going to bare all with my 'morning look' did you? Ah, photo editing is a wonderful thing.
Today I am going to take better pictures of the earrings and will hopefully list them on Etsy later in the day. At the latest, tomorrow. It all depends on the light, my friends.
Isn't my sister talented?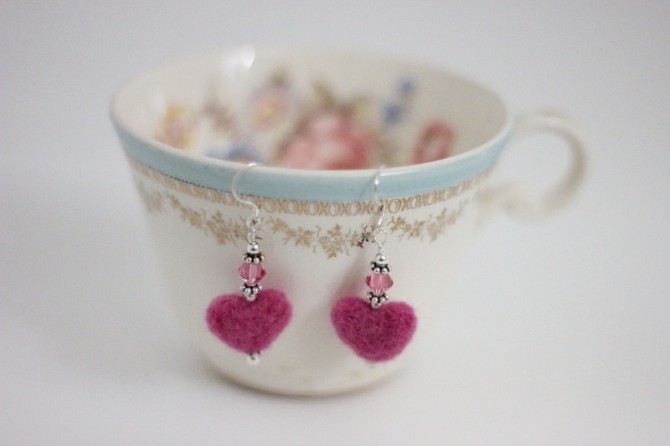 They're listed!
I'll see you at 8:00 pm EST for A Favorite Thing.
Happy Friday.