I've been blogging for almost five years (next week) and early on, I met Elyse Major, who blogs at Tinkered Treasures. We became friends. Over time, we've done a swap, we've emailed back and forth, we've talked on the phone, and we've given each other presents and advice and encouragement. We were lucky enough to meet each other 3 years ago, almost to the day, when I was in Providence on business.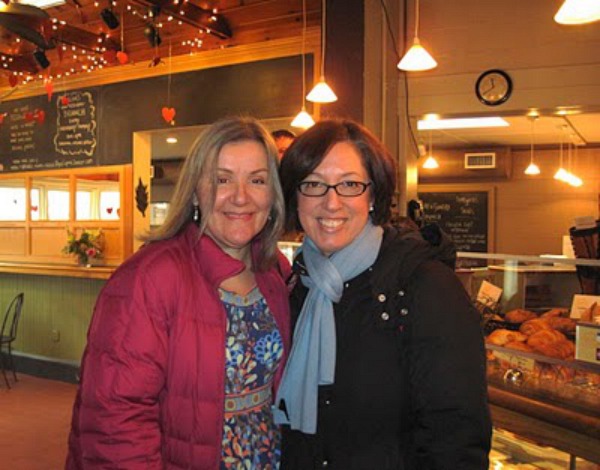 We had brunch together and it was as if we had known each other forever. If I hadn't had to be at a rehearsal, we could have talked all afternoon. Elyse is a wonderful writer. She is also a tinkerer, making charming and wonderful things from simple, everyday items you can find around the house or at your local craft store – always in her distinctive Elyse-style. She has always had a dream to write professionally  – and she does. You'll find her byline in many of your favorite decorating magazines. Now, she has realized another dream – to have a book published.
Cico Books graciously sent me a copy of Elyse's new book, Tinkered Treasures, to review.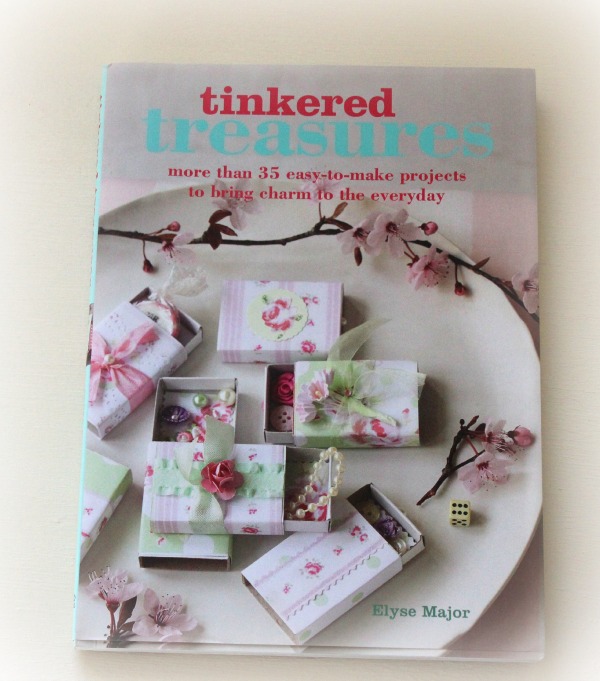 Elyse describes her transformations as 'tinkering' because there is a sense of play involved. Tinkering is about "leaving behind any worries of perfection and appreciating the flaws. Tinkering is about making a little time to add playful details to your life." If you've seen any of Elyse's creations, you've seen that playful spirit. I've been the recipient of many Elyse creations. Here are a few: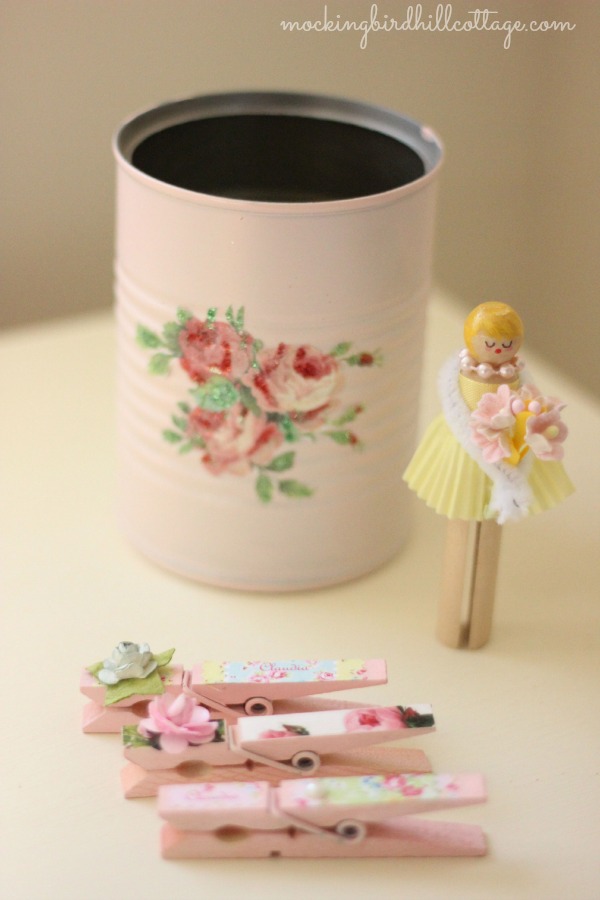 The tinkered can? Adorable and on page 60 in the book under the heading Desk Tidy.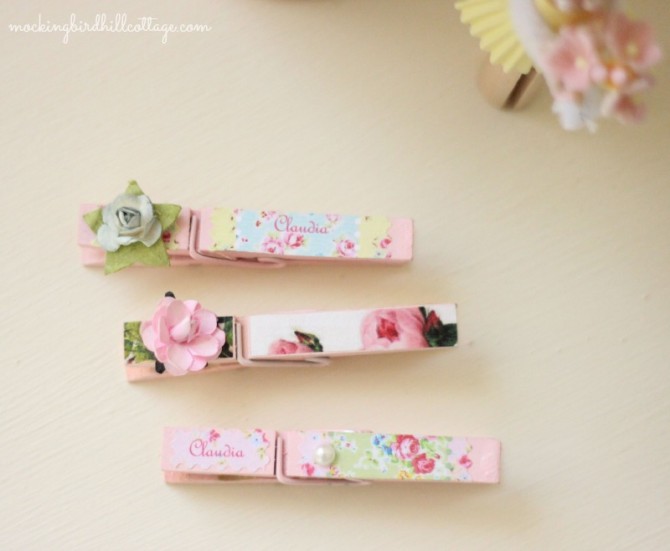 The clothespins? I have many and I love them. On page 28.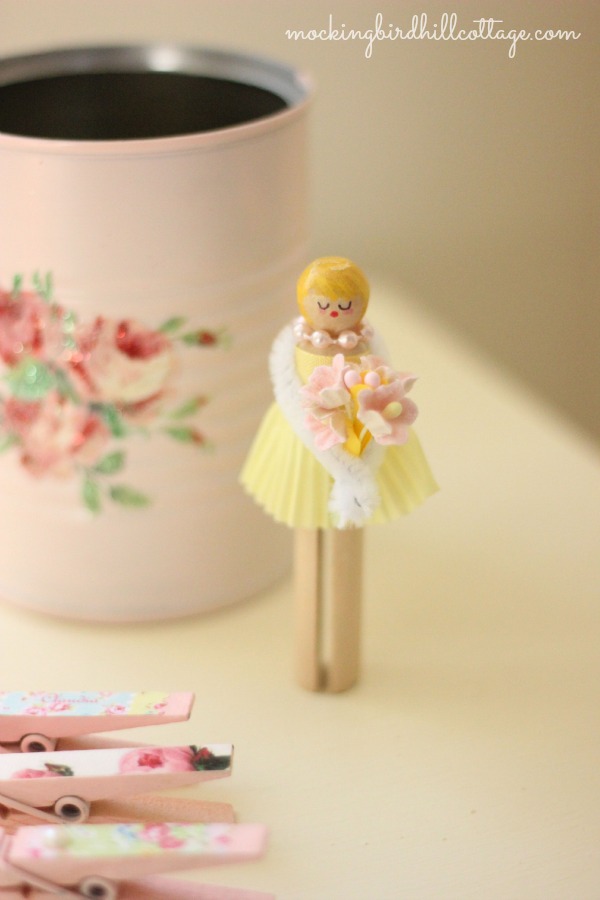 This adorable clothespin doll? Page 30.
By now you're getting a sense of Elyse's whimsical, sweet, and refreshingly down-to-earth style. That style is beautifully realized in the design and layout of the book, with charming illustrations and clear, easy-to-read directions for each project.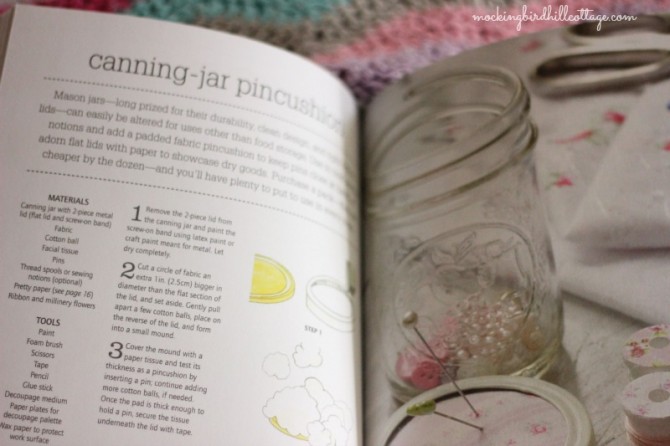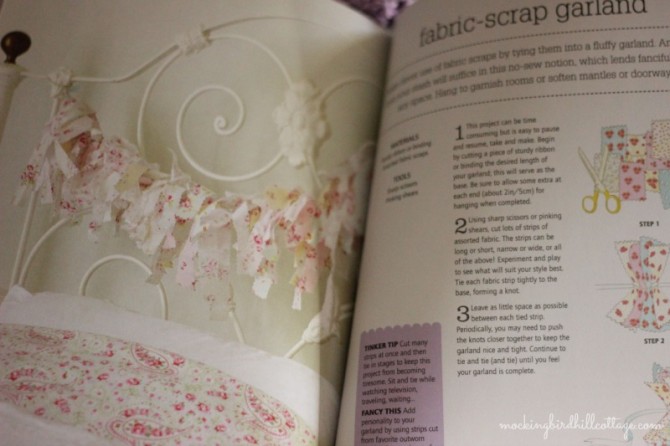 What can I say? It's a wonderful book. These are easy-to-make projects. Fun projects. Elyse has been making these tinkered treasures for a long time – offering them in her Etsy shop, sending them to a friend just because, all the while playfully creating things from clothespins, cans, fabric scraps, jars.
I love it when I see a book of this type that is so true to the author's sense of style. There's not a false note. And I love it even more when someone who has a long-held dream makes that dream come true. I couldn't be happier for my friend. And I can honestly highly recommend this wonderful, tinkered-treasure-filled book. It's available on Amazon and is being officially published on February 14th.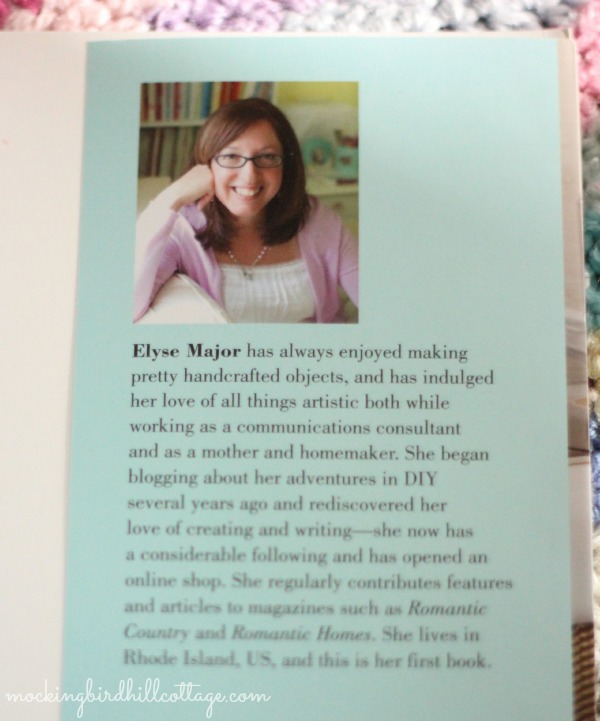 There she is. Doesn't she look pretty? And happy? Hurrah, Elyse! And hurrah for anyone fortunate enough to buy this book. You will love it.
Happy Monday.