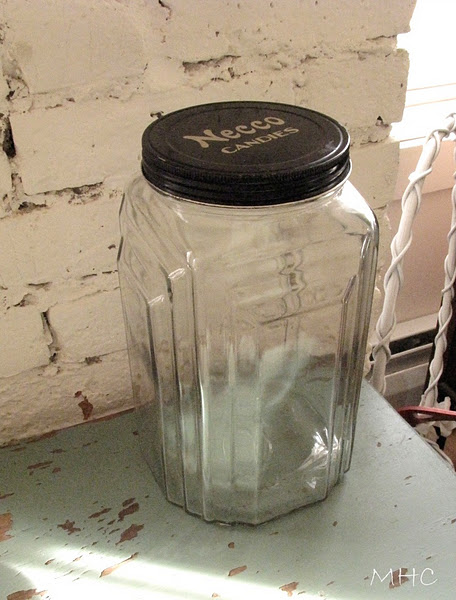 My Necco Snow Globe has been temporarily retired. But don't worry, it will be back come Christmas. After two years of housing sweet snow globiness, it needed to go back to its original state.
You might not remember but I found this gorgeous, rather large Necco Candy Jar in a local shop, after having seen it at auction in a lot with other vintage jars that I bid on and lost. When I found it months later, I recognized it immediately and grabbed it as quickly as possible. Isn't it fabulous?
Yesterday I showed you my fabric eggs, made four years ago in San Diego. (One accomplishes a lot when one is away from home for 6 months and a friend loans the aforementioned her Featherweight: 12 fabric eggs, 2 quilt tops.) Anyway, I digress, here they are in their holiday home: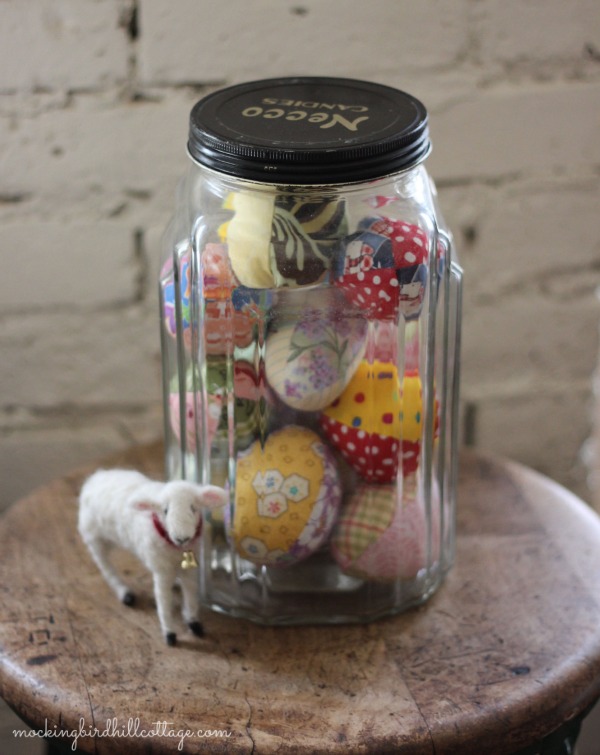 My little lamb thinks they are pretty snazzy. Pardon me while I rave once more about the graduated Art Deco style of the glass. It makes my heart sing.
And the graphics on the lid.
And the fact that I used to live very close to the Necco factory in Cambridge, MA. I could smell them as I passed by.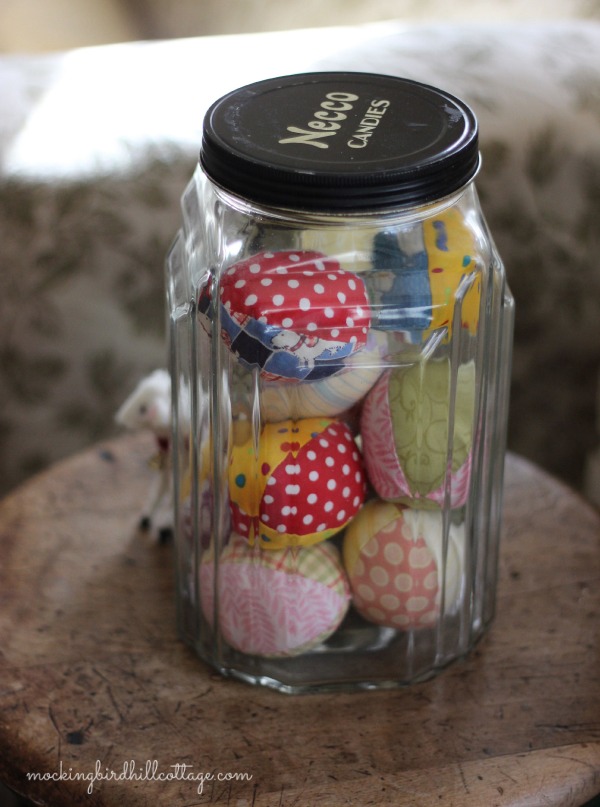 I don't do a lot of holiday-type decorating, as you know. But I sure like this sort of decorating. And, like the snow globe, this just might linger past the holidays.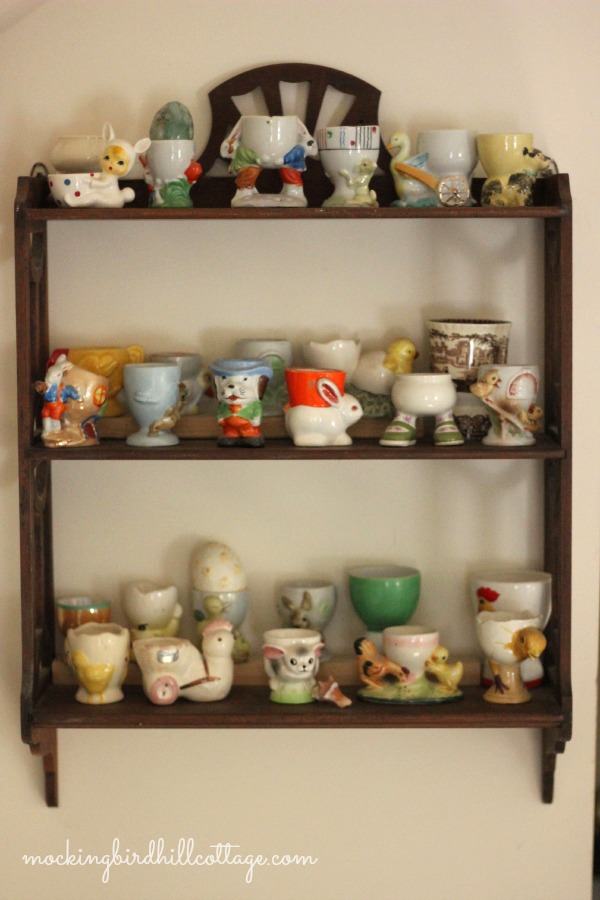 As we head toward an early Easter, I thought I might share a wee bit of my egg cup collection with you each day. I collect mostly figural egg cups because I find them so utterly charming. And they must be vintage.
They make me smile.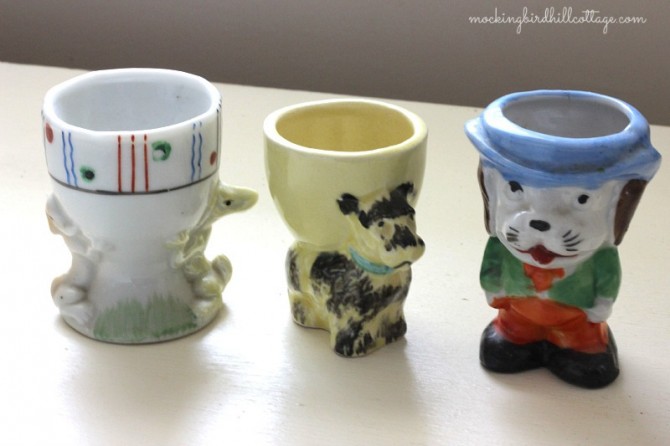 Today I'm sharing doggy egg cups.
On the left: Two dogs holding up an egg. I love this one and I've never seen it anywhere else.
Center: A Scottie egg cup.
Right:  Dog in a rather dashing suit.
More tomorrow.
(Ignore this, I'm putting it in to 'claim' my blog – whatever that is!)
Happy Monday.